Published 03-31-23
Submitted by Henkel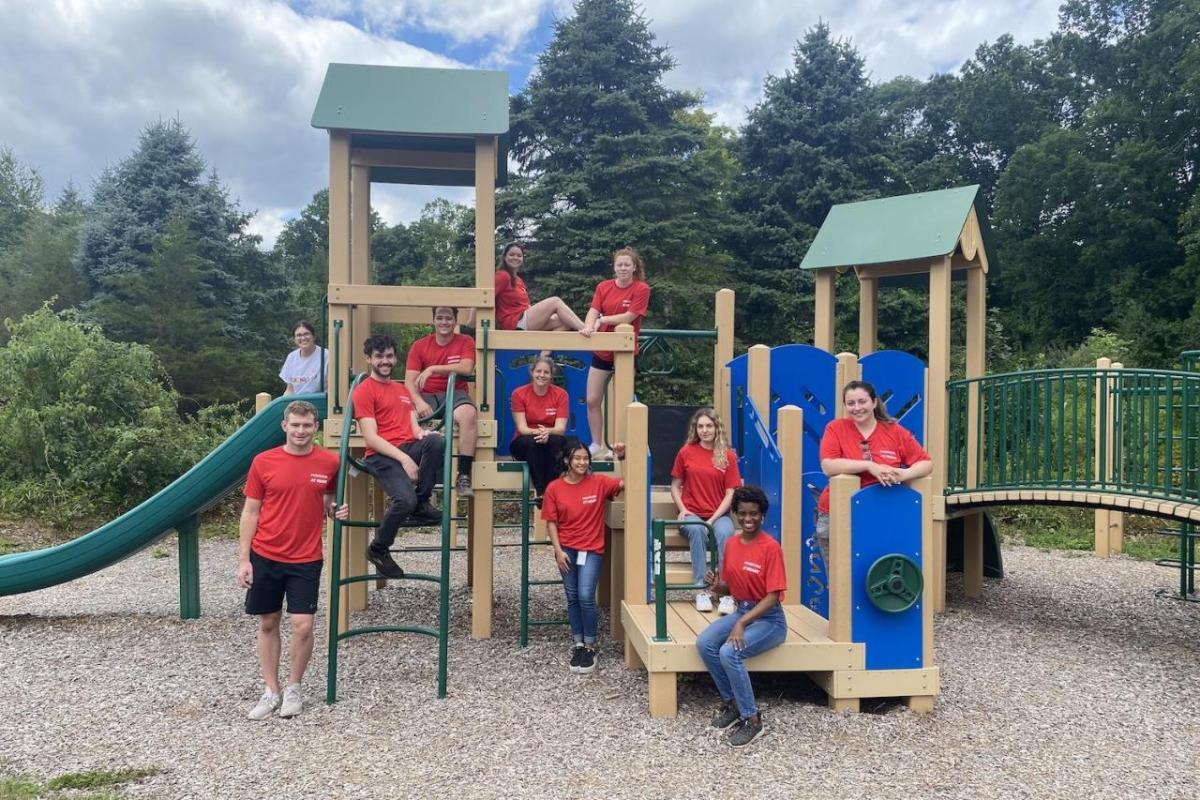 Originally published by TriplePundit
Half a mile down the road from Henkel North America's research and development facility in Trumbull, Connecticut, is the Trumbull Nature and Arts Center, a small nonprofit with a mission to provide nature-rich experiences to all members of its community. The center offers hands-on environmental science experiences for students and educational programming for families in the Trumbull community. It has grown rapidly in recent years, thanks in large part to collaboration with corporate volunteers from Henkel North America.
An employee's passion prompts an ongoing partnership 
Henkel established the Make an Impact on Tomorrow (MIT) initiative in 1998 to fund and support employee volunteering efforts. Employees can volunteer with nonprofit organizations benefiting a wide variety of causes, from homelessness and food insecurity to education, and Henkel provides many of these organizations with financial support and product donations. Over the past 25 years, the company has supported more than 17,000 volunteer projects in over 100 countries.
As Henkel celebrates the 25th anniversary of its MIT program is, it shows no signs of slowing down. In 2022, the work of Henkel volunteers in North America specifically, impacted the lives of more than 110,000 people — and that work continues to grow as they move toward the mission to improve life for generations to come.
An employee involved with the MIT program got the company connected with the Trumbull Nature and Arts Center — and Henkel's interest in supporting environmental and STEM (science, technology, engineering and math) education made the partnership a perfect match.
"Over the years, Henkel has been a fabulous supporter of our center," Kevin Malone, president of the Patrons of Trumbull Nature and Arts Center, told TriplePundit. "They funded and built a playground that is made from 100 percent recycled plastic, which is the centerpiece of our outdoor area, and they continue to provide two main resources we rely on: financial, which is extremely important, and human resources, which is volunteer hours and everything volunteers bring to the center."
Its work with the center is part of a broader effort at Henkel North America to prioritize volunteering in the communities where it does business, said Angela Curley, the company's senior manager for diversity, equity and inclusion in North America. "We want to be there for our community, to help build thriving communities," said Curley, who also leads corporate citizenship, social partnerships and philanthropy work. "We do this work because it's good for society and we want to give back. We also want to engage in projects important to our employees' interests — we want to support their passions and their contributions."
Like with the center, it's often employees who introduce the Henkel team to nonprofit and community partners through the MIT program. "One of our employees, Steve Leeper, has been involved with Trumbull Nature and Arts Center for many years, so it was just natural for us to continue that partnership through MIT," Curley said. "Sometimes it's the small, thoughtful impact that goes the longest way. Steve has been passionate and consistent about staying involved with Trumbull Nature and Arts Center, and that's made a big impact."
Henkel employees regularly visit the center for volunteer days, where they beautify the grounds by planting, painting, repairing, organizing and building. The company also funded a recent expansion and continues to support the center's educational programming for underserved students.
"The Trumbull Nature and Arts Center is a very important part of our town and community, bringing in young families and area schools to learn and enjoy the Center's arts and sciences," said Leeper, facilities manager at Henkel's Trumbull site. "We enjoy getting the Center ready for the daily visitors and seasonal classrooms. One part of our volunteer work was the funding for an outdoor classroom. This allows Center volunteers and instructors to hold classes outside, but away from the summer sun and other weather conditions."
"Having them there shows the rest of the community that we have this support from our corporate partners and lets the community know that we are here and we have the support of an important business in town, and it adds something that we otherwise couldn't get," Malone said. "It is amazing to have Henkel on our team and supporting us."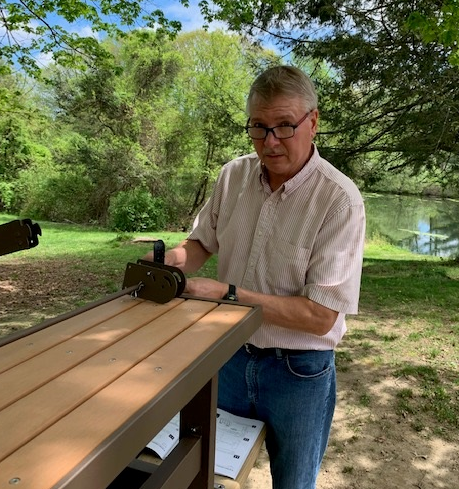 Instilling a love for nature
As part of their partnership, Henkel and the Trumbull Nature and Arts Center work to bring natural learning to young people who aren't often exposed to nature.
"We know that many students in underserved urban communities don't have the same kind of access to nature that students in suburban neighborhoods may have," said Sheryl Baumann, executive director of the Trumbull Arts and Nature Center.
Last year, Henkel and the center collaborated on a project for first-grade students in Bridgeport, Connecticut, focused on new ways to get kids outdoors. "Nature does exist nearly everywhere, if you know how to find it," Baumann said. "With this in mind, we wanted to give students and teachers the tools they need to go outside and view nature in their own schoolyards, whether it's a flower bed around the school perimeter, some trees near a fence, birds flying by, or a dandelion struggling to grow through the cracks of a sidewalk."
The partners developed a curriculum for the program and rolled it out to multiple schools in Bridgeport during the last academic year, and Henkel volunteers packed supplies like binoculars, bug viewers and butterfly nets into backpacks to help students on their journeys.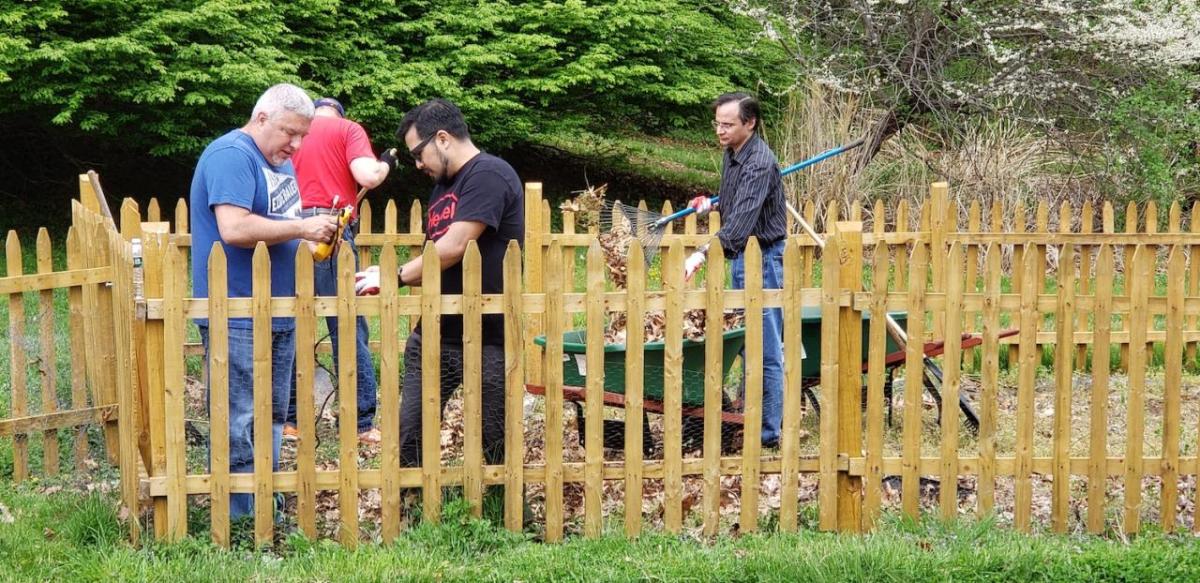 Engaging employees while supporting the community 
These ongoing initiatives further the center's mission by increasing engagement with nature among the community's youth and encouraging students to think creatively about environmental science.
"The Trumbull Nature and Arts Center is a great example of how our MIT program can come to life when a team of employees put their minds to it," Curley said. "We know the easy part is the funding — the hard work is getting out and getting it done. MIT programs involve a wide variety of Henkel employees, from frontline employees to senior executives who volunteer their time for the causes they care about. We are enormously proud of our people and the things they do."
Supporting nonprofits like the center also affords measurable benefits for employee engagement. "We hear from our employees that it is meaningful that Henkel supports the projects that are important to them," Curley continued. "It's not about the amount of money, it's about supporting the work they do."
Read more about Henkel's community support in North America.
This article series is sponsored by Henkel North America and produced by the TriplePundit editorial team.
Images courtesy of Henkel and the Trumbull Nature and Arts Center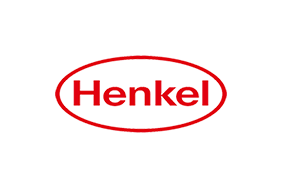 Henkel
Henkel
About Henkel in North America
In North America, Henkel operates across its three business units: Adhesive Technologies, Beauty Care, and Laundry & Home Care. Its portfolio of well-known consumer and industrial brands includes Schwarzkopf® hair care, Dial® soaps, Right Guard® antiperspirants, Persil®, Purex®, and all® laundry detergents, Snuggle® fabric softeners as well as Loctite®, Technomelt® and Bonderite® adhesives. With sales of around 6 billion US dollars (5 billion euros) in 2019, North America accounts for 26 percent of the company's global sales. Henkel employs approximately 9,000 people across the U.S., Canada and Puerto Rico. For more information, please visit www.henkel-northamerica.com, and on Twitter @Henkel_NA.
About Henkel
Henkel operates globally with a well-balanced and diversified portfolio. The company holds leading positions with its three business units in both industrial and consumer businesses thanks to strong brands, innovations and technologies. Henkel Adhesive Technologies is the global leader in the adhesives market – across all industry segments worldwide. In its Laundry & Home Care and Beauty Care businesses, Henkel holds leading positions in many markets and categories around the world. Founded in 1876, Henkel looks back on more than 140 years of success. In 2019, Henkel reported sales of more than 20 billion euros and adjusted operating profit of more than 3.2 billion euros. Henkel employs more than 52,000 people globally – a passionate and highly diverse team, united by a strong company culture, a common purpose to create sustainable value, and shared values. As a recognized leader in sustainability, Henkel holds top positions in many international indices and rankings. Henkel's preferred shares are listed in the German stock index DAX. For more information, please visit www.henkel.com.
More from Henkel