Published 12-03-21
Submitted by Henkel

At Henkel, we believe there is no better way to take an active role in working for the good of generations than by engaging with our community through volunteering. This International Volunteer Day, we celebrate our compassionate volunteers who help Henkel do its part to make the world a better place, especially in the communities where we operate. Now, building strong communities is more important than ever.
With Henkel's support behind them, employees are able to give through the Make an Impact for Tomorrow (M.I.T) initiative, where they work with organizations that seek to empower community members, advance opportunity, and create future leaders in unique ways. Learn more about some of the ways our Henkel North America employees are engaging in impactful work to make a difference:
Facilitating environmental education in the community
One of Facility Manager Steve Leeper's favorite volunteer experiences is working with the Trumbull Nature & Arts Center (TNAC) located near Henkel's Consumer Goods R&D Center in Trumbull, CT. Henkel supports TNAC's environmental education programs so that they can provide science-based field trips and enrichment workshops for children. Volunteers help repair classroom equipment and maintain the center's garden and trails to ensure an optimal experience for the community. Henkel's support has even enabled TNAC to build an outdoor classroom and expand its programs to a greater number of children in the area.
It's so rewarding to look at the projects we've worked on at TNAC over the years and see how we've been able to maintain progress and build on it. The long-term relationship makes it possible to continue growing our investments in community services.
Steve Leeper, Facilities Manager, Trumbull, CT
Creating pathways for tomorrow's innovators to pursue their passions
As a volunteer for the Contra Costa Science and Engineering Fair in Bay Point, California, Rochelle Miller, a senior chemist in Henkel's Adhesives Technologies business, enjoys inspiring young students to pursue science. Henkel is a Silver Sponsor of the three-day event, which offers a platform for nearly 100 high school and middle school students to showcase their knowledge in fields ranging from astronomy to social science. Rochelle and other employees in the Aerospace Cultural Alliance employee resource group have served as mentors for students and judges of the fair.
Our participation in this event creates a pathway to inspire future innovators in our industry. I want young people to know that they can be successful in science no matter what their background and inspire a passion for innovation in young people of all backgrounds.
Rochelle Miller, Senior Chemist, Henkel Adhesives Technologies
Empowering students for academic success in the Detroit area
Ann Sipe, a business support manager in the Adhesives Technologies business based in Madison Heights, Michigan, is a dedicated volunteer with the Math Corps at Wayne State University. This nationally recognized joint mathematics and enrichment initiative promotes STEM education and life skills to empower children from underserved communities in the Detroit Public Schools system. An impressive ninety percent of the nearly 500 students annually enrolled go on to attend college and Henkel's support provides grant funding and school supplies so that students can participate in the program at zero cost.
Math Corps is a powerful life enrichment program founded on a constructive positive learning model that focuses on each student with the core value that 'every child has greatness in them.' The year-over-year results prove the success of this truly inspiring initiative and I feel blessed to be able to make an impact through Henkel and be part of this legacy program that has made a dramatic difference to thousands of youths in and around the city of Detroit.
Ann Sipes, Business Support Manager, Henkel Adhesives Technology
Helping to provide housing and hope
Paul Wintner, global education manager for Alterna Haircare at Henkel Beauty, has been a passionate volunteer with the Los Angeles-based Alliance for Housing and Healing (AHH) since 2008. The organization provides services like access to housing and healthcare to people living with HIV/AIDS in the LA-area who are experiencing homelessness or living below the poverty line. Paul helps to fundraise for the organization's popular Best in Drag Show, which he first attended in 2007 and has been part of ever since. Since 2020, Paul has secured Henkel's MIT funding to provide additional support for AHH's life changing services. Through his involvement and Henkel's donations, he hopes to draw even more employees to attend and increase visibility for the cause.
The thing that has kept me going back is seeing the number of lives impacted and how our efforts are truly helping people. I am grateful to be part of a company that gives me the opportunity to support a great organization that is doing a lot of good for a population that is often overlooked. It feels great to be part of something that is making a difference in my local community.
Paul Wintner, Alterna Haircare Global Education Manager, Henkel Beauty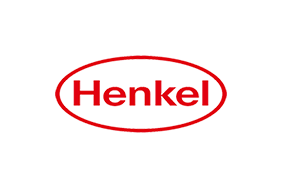 Henkel
Henkel
About Henkel in North America
In North America, Henkel operates across its three business units: Adhesive Technologies, Beauty Care, and Laundry & Home Care. Its portfolio of well-known consumer and industrial brands includes Schwarzkopf® hair care, Dial® soaps, Right Guard® antiperspirants, Persil®, Purex®, and all® laundry detergents, Snuggle® fabric softeners as well as Loctite®, Technomelt® and Bonderite® adhesives. With sales of around 6 billion US dollars (5 billion euros) in 2019, North America accounts for 26 percent of the company's global sales. Henkel employs approximately 9,000 people across the U.S., Canada and Puerto Rico. For more information, please visit www.henkel-northamerica.com, and on Twitter @Henkel_NA.
About Henkel
Henkel operates globally with a well-balanced and diversified portfolio. The company holds leading positions with its three business units in both industrial and consumer businesses thanks to strong brands, innovations and technologies. Henkel Adhesive Technologies is the global leader in the adhesives market – across all industry segments worldwide. In its Laundry & Home Care and Beauty Care businesses, Henkel holds leading positions in many markets and categories around the world. Founded in 1876, Henkel looks back on more than 140 years of success. In 2019, Henkel reported sales of more than 20 billion euros and adjusted operating profit of more than 3.2 billion euros. Henkel employs more than 52,000 people globally – a passionate and highly diverse team, united by a strong company culture, a common purpose to create sustainable value, and shared values. As a recognized leader in sustainability, Henkel holds top positions in many international indices and rankings. Henkel's preferred shares are listed in the German stock index DAX. For more information, please visit www.henkel.com.
More from Henkel