Published 03-16-23
Submitted by Qualcomm Inc.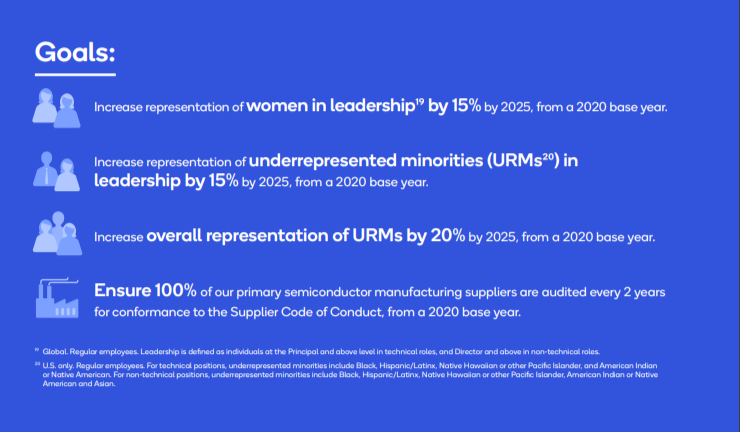 As published in Qualcomm's 2022 Corporate Responsibility Report
We are committed to operating ethically, holding ourselves and those with whom we do business to high standards of integrity.
We strive to make Qualcomm a diverse, inclusive and safe workplace, with opportunities for our employees to grow and develop in their careers, supported by strong compensation, benefits and health and wellness programs and by programs that build connections between our employees and their communities.
We promote a diverse workforce, knowing that our varied backgrounds, experiences, perspectives and ideas enhance our ability to innovate and execute on our goals.
We maintain leading development programs and offer employee incentives, wellness options and compensation packages to attract and retain top talent from around the world.
We manage data and privacy responsibly, always striving to uphold the trust of our customers and employees.
We evaluate and reduce our cyber-risk profile through continuous assessment of the cyber-threat landscape and the operation of our cyber vulnerability management program.
We place a high priority on cybersecurity, not only to protect our employees, customers and business collaborators but also to protect our IP, operations and products.
We embed cybersecurity, by design, in everything we do. We know that for technology to fulfill its promise, it must support robust, extensible security while avoiding compromising user experience.
We believe that creating an ethical culture where employees take pride in ethical behavior is imperative. All our employees must strive to follow the letter and spirit of the Qualcomm Way: Our Code of Business Conduct (CoBC).
We support public policies that encourage innovation, foster the proliferation of mobile technology and enable business-friendly environments.
Policies: 
The Qualcomm Way: Code of Business Conduct 
Global Foreign Corrupt Practices Act (FCPA) and Anti-Corruption Policy
Diversity, Equity and Inclusion Policy 
Environment, Health and Safety Policy 
Learn more in Qualcomm's 2022 Corporate Responsibility Report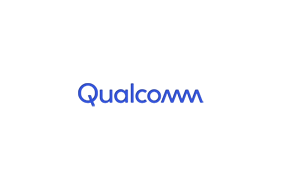 Qualcomm Inc.