Published 03-15-23
Submitted by Cadence Design Systems, Inc.
In celebration of the Cadence Women in Technology Scholarship's fifth year, Cadence highlights 22 scholarship recipients by sharing their outstanding achievements and inspirational stories.
We are delighted to spotlight this first group of highly accomplished women pursuing technical degrees. Recipients were selected to receive a scholarship based on their impressive academic records, work in the community, leadership potential, and recommendations from professors. Get to know our awardees, the future faces of innovation, by reading more about their journeys below.
Adrija Bhattacharya, Georgia Institue of Technology
"My father grew up in an impoverished region with little access to technology and was unable to pursue higher education in order to work and support his family. I wished to take up a technical field to fulfill my father's dreams and also to be able to directly contribute towards equitable access to low-cost and more efficient technology for all."
Alana Dee, University of Washington
"This scholarship will give me the financial support to allow me to focus more on my research and studies, rather than spending time trying to find supplemental sources of income. I do truly value the space graduate studies gives me to dive deep into problems and really understand the fundamentals. With this scholarship, I feel a little less like I have to compromise my interest in research to find a full-time job and more like I can focus on thinking critically and learning more about electrical engineering."
Catherine Lacey, Louisiana Tech University
"My advice for students from underrepresented groups pursuing an engineering-related degree is to build a support group of peers, mentors, faculty, and professionals; ask questions; and participate in extracurricular activities. College is more than just the final grade in a class; it is about applying knowledge to real-life applications. Your support group will provide encouragement, advice, and strength to overcome challenges. Make friends that you can de-stress with and join a study group. Sign up for a mentorship program or talk with upperclassmen and professors. Network with professionals in the field you are interested in."
Gabriela Setyawan, University of Wisconsin-Madison
"My inspiration to study engineering first came from the MIT Technology Review Magazine. Reading the articles gave me a glimpse into different problems and solutions that various engineering fields offer. One theme that captured my interest was infrastructure essential to human life, such as electricity, water, healthcare, and internet access. I was curious about how they work on a systems level and the basic building blocks. Through my education, I could answer the questions I had in my head before pursuing an engineering degree while fueling my curiosity on how to make things better."
Kimberly Cummings, Worcester Polytechnic Institute
"I currently have almost no outside support when it comes to paying for college. Now I can use this money to help pay for next year's tuition. Without this scholarship, I would have had to spend the summer working multiple jobs in hopes that I would be able to pay for future years at my university. Now I can focus more of my energy on schoolwork, which I greatly appreciate."
Nayanika Biswas, Georgia Institute of Technology
"If I have to advise students from underrepresented communities, I would say, dreaming big is hard, but execution is harder. Keeping our thoughts to ourselves is overwhelming and makes us want to give up even before we start.  Sometimes sharing these dreams and thoughts with a close group of supporters or putting them down on a paper helps break down seemingly unachievable visions to small doable goals. In hindsight, success and failures feel inconsequential. What we remember is the averages of our experiences, so enjoy the process."
Xinhui Li, Georgia Institute of Technology
"I plan to become a professor in academia or a research scientist in industry to solve challenging scientific questions in my field. I hope to create a supportive and inclusive research environment for the next generations of scientists and engineers, especially underrepresented groups."
Cadence is proud to support women in technology and thanks everyone who submitted applications this year. We hope to continue to reach STEM students from underrepresented groups with our upcoming scholarships. Congratulations to the talented individuals who were selected for everything they have accomplished thus far. We appreciate them sharing how these programs have impacted their studies and are excited to see where their passions take them next.
Learn more about the Diversity in Technology Scholarship and say hello to other recipients from 2022.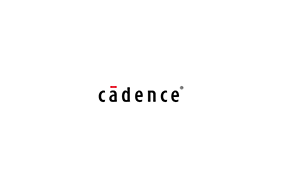 Cadence Design Systems, Inc.
Cadence Design Systems, Inc.
Cadence is a pivotal leader in electronic design, building upon more than 30 years of computational software expertise. The company applies its underlying Intelligent System Design strategy to deliver software, hardware and IP that turn design concepts into reality. Cadence customers are the world's most innovative companies, delivering extraordinary electronic products from chips to boards to systems for the most dynamic market applications, including consumer, hyperscale computing, 5G communications, automotive, mobile, aerospace, industrial and healthcare. For seven years in a row, Fortune magazine has named Cadence one of the 100 Best Companies to Work For. Learn more at cadence.com.
More from Cadence Design Systems, Inc.