Published 03-15-23
Submitted by International WELL Building Institute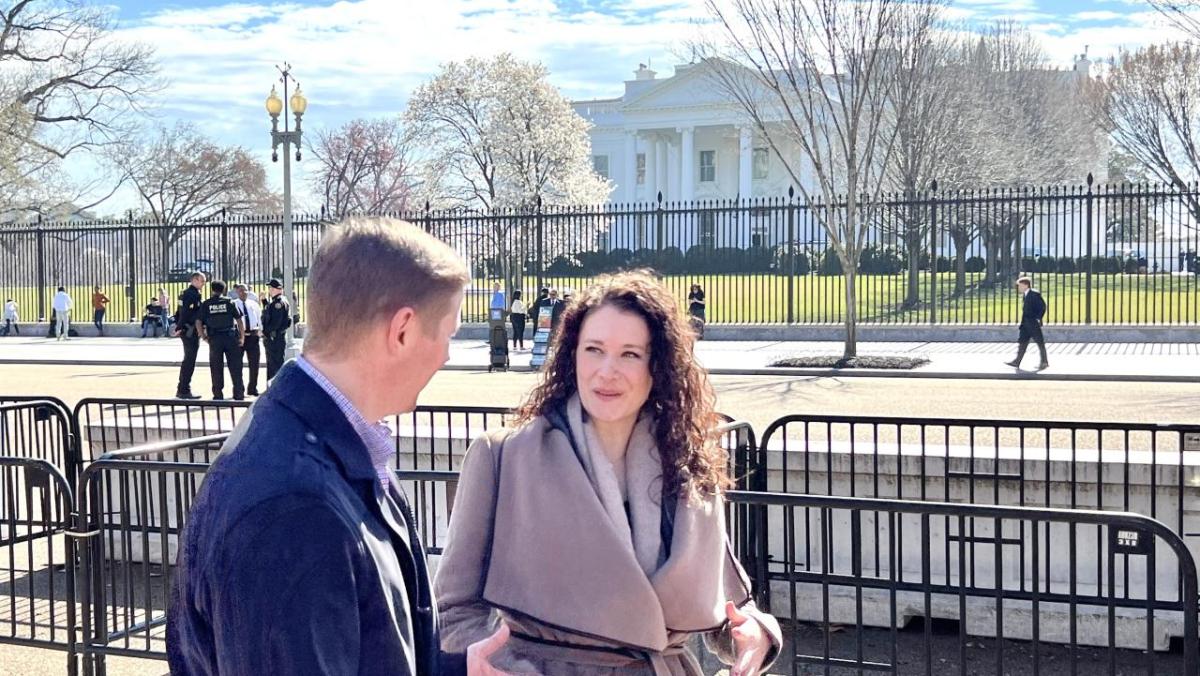 IWBI's Signature Interview Series: White House Advisor Natalie Kopp, a member of President Biden's COVID-19 Response Team, discusses her work to ramp up government efforts to bring the benefits of clean indoor air to everyone
In the last year, the Biden Administration has done more than any other administration to elevate the role of healthy buildings, and indoor air quality in particular, as a powerful strategy to combat COVID-19 and fortify and enhance human health. As part of the Administration's National COVID-19 Preparedness Plan, which was released last March, the Administration mapped out efforts to improve indoor air quality (IAQ), as both a way to prevent the spread of infectious diseases, like COVID-19, and to expand the many associated health benefits to everyone.
IAQ is a central pillar of healthy buildings, something reflected in the WELL Building Standard and how it advances a robust and holistic approach to advancing clean indoor air. It's why so many of us across IWBI's global community have been thrilled to see the White House making IAQ a focus.
Recently, I had the chance to sit down with Natalie Kopp, a key advisor on President Biden's COVID-19 Response Team, to talk more about the Administration's commitment to cleaner indoor air and its strategic approach to accelerate IAQ improvements across the country.
Q: Natalie, you've been a champion for doing more to address indoor air quality since arriving at the White House. Why is IAQ such an important area of focus for you?
Our job on the COVID-19 Response Team is to take a comprehensive approach to protecting people against COVID-19 infections and preventing serious illness. One of the things we know is that the virus spreads efficiently in poorly ventilated indoor spaces. This is not just a feature of COVID-19, but other respiratory diseases as well. So, as we think about both short and long-term control of all respiratory viruses, finding ways of improving indoor air quality is absolutely an important priority for the White House COVID-19 Response Team and the Office of Science and Technology Policy.
Here's why: Most of us spend more than 90% of our time indoors and the air we breathe while we work and play impacts our health in very real ways. Indoor air can prevent the spread of airborne pathogens like the flu, RSV and measles, and alleviate some of the impacts of asthma and allergies. Clean indoor air is also associated with higher reading and math scores for students, fewer sick days for employees, and higher cognitive function. It's all around a very effective way to support health and productivity. The challenge is that many of us do not work or live in buildings that have the clean air systems ready to deliver these benefits.
The pandemic opened the pathway for broader public and industry awareness and engagement, with an opportunity to help make the air in our buildings cleaner and safer from pathogens. While we still ask people to get vaccinated, get tested and seek treatments as highly effective measures, improving indoor air quality is something building owners and operators can do in their communities to create cleaner and healthier environments.
Q: Last fall, you helped lead the first-ever White House Summit on Indoor Air Quality, bringing in national leaders, experts and advocates from around the country. What were some of your key takeaways from that event?
The White House Summit on Indoor Air Quality was a unique moment, bringing together groups of people with shared goals who might not otherwise engage with one another. We hosted public health experts, ventilation experts, members of the Federal government, professional societies, members of the private sector, education leaders and other stakeholders to highlight the benefits of improved indoor air quality. It elevated the topic nationwide while fostering the kind of collaboration it will take to make real and sustainable progress.
Hosting such a summit at the White House communicates clearly that IAQ is an important Administration initiative. We learned from some of the leading experts in this field about strategies that work, those that don't—and ways in which the Federal government can continue to encourage private industry, individuals, experts and others to work together to make indoor air cleaner and healthier for all Americans. I believe what Dr. Joe Allen said in his keynote remarks: "Healthy buildings represent one of the single greatest public health opportunities of our lifetime. The decisions we make today regarding our buildings will determine our collective health for generations."
We also highlighted how the Federal government is making it easier for schools to improve indoor air quality and lifted up organizations that are already improving the indoor air quality in their buildings. Right now, while policies at the Federal, state and local levels are still being stood up, this type of leadership is essential because it demonstrates that these building changes are possible, can be affordable, and can lead to better outcomes.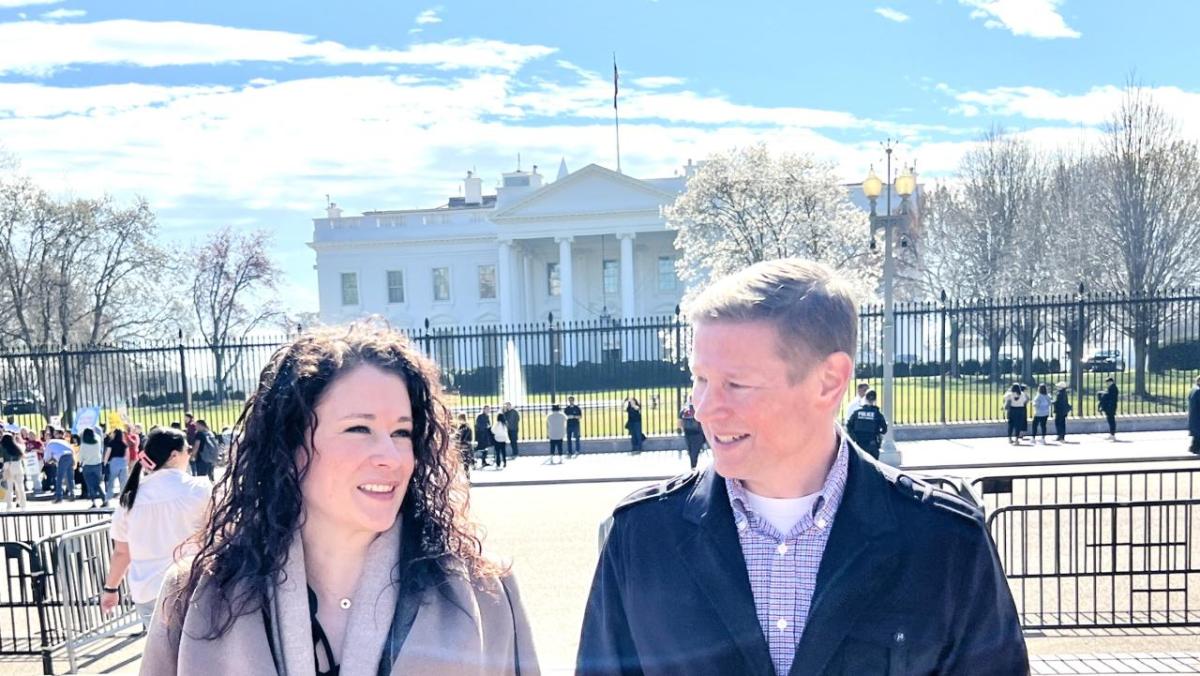 Q: A year ago this month, the Administration released its National COVID-19 Preparedness Plan, which outlined steps where the federal government is taking action to address IAQ as a key COVID-19 mitigation strategy, and also included the launch of the Clean Air in Buildings Challenge. Can you tell us how these efforts have progressed over the last year?
The Administration has made a lot of progress over the last year. It all starts with raising awareness so that more people understand the high cost of poor indoor air quality and the benefits clean air can bring to our schools, places of worship, museums, entertainment venues, gyms, coffee shops and homes.
For those less familiar with the Challenge, the White House supported several agencies in launching the Clean Air in Buildings Challenge, which calls on building owners and operators to adopt strategies for improving air ventilation, filtration, and disinfection. The Challenge is a resource and pledge opportunity that lays out, in a very clear way, four categories of actions that can be taken to improve indoor air quality, including resources and toolkits from across government to help building operators and owners achieve their goals. This guidance was accompanied with hundreds of billions of dollars from the American Rescue Plan that could be used for improving indoor air quality and included technical assistance from across the Federal government.
Another important step has been to highlight the importance of creating pathogen-based IAQ standards with organizations both within and outside of the Federal government. What we have heard from communities around the country is that there is a need for guidelines that lay out what constitutes clean indoor air. If you take all of the steps in the Clean Air in Buildings Challenge, how do you know your efforts are working? Once there is a standard on indoor air quality in buildings, building owners and operators will have concrete objectives as they work to improve their indoor air quality.
We've also made tremendous progress on our own buildings. Since the launch of the National COVID-19 Preparedness Plan and the Clean Air in Buildings Challenge, the Biden-Harris Administration has mobilized departments and agencies across the Federal government to improve indoor air quality in a variety of concrete ways. For example, by establishing the Federal buildings portfolio as an exemplar of innovation, implementation, and standards for indoor air quality and providing guidance and funding for institutions and individuals to improve ventilation and filtration effectively and safely. The Office of Science and Technology Policy's fact sheet lays out in great detail what the Federal government has publicly committed to doing on improving indoor air quality.
Q: Looking forward, how do you see IAQ playing a more prominent role in government programs? Are there any new efforts underway?
Awareness of the importance of this topic has increased dramatically over the course of the pandemic, so I absolutely see indoor air quality playing a more prominent role in government programs moving forward, from technical assistance to funding to public education efforts.
I say this because the pandemic was a catalyst for this interdisciplinary topic, not just in terms of public awareness, but also in research and innovation. I think we will begin to see more and more innovation, research, and funding—and even closer coordination across governmental agencies.
There is also the question of equity: People who are economically disadvantaged or who live in communities of color are more likely to be exposed to poor indoor air quality. We also know that clean indoor air offers an effective layer of protection from airborne disease for people at greater risk, including those who live with disabilities and essential workers who serve on the front lines of their communities. We need to make sure we create equitable access to clean indoor air for all Americans which will mean Federal, state, and local governments working together with these communities.
We are already seeing some states put IAQ legislation forward, paving the way for others to do the same. This is just the beginning in many ways, and it's a great signal that our efforts are working and will have a lasting impact.
Creating indoor environments that foster good health instead of being full of health risks truly is the greatest public health opportunity we have in front of us and we all need to work together and do our part.
View original content here.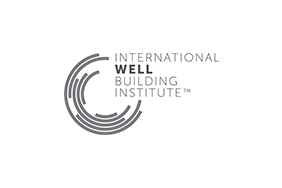 International WELL Building Institute
International WELL Building Institute
The International WELL Building Institute™ (IWBI™) is a public benefit corporation whose mission is to improve human health and well-being through the built environment. IWBI administers the WELL Building Standard™ (WELL) – a performance-based system for measuring, certifying, and monitoring features of buildings that impact the health and well-being of the people who live, work, and learn in them. IWBI was established pursuant to a Clinton Global Initiative commitment to improve the way people live by developing spaces that enhance occupant health and quality of life by sharing the WELL Building Standard globally. www.wellcertified.com
More from International WELL Building Institute