Published 03-09-23
Submitted by International WELL Building Institute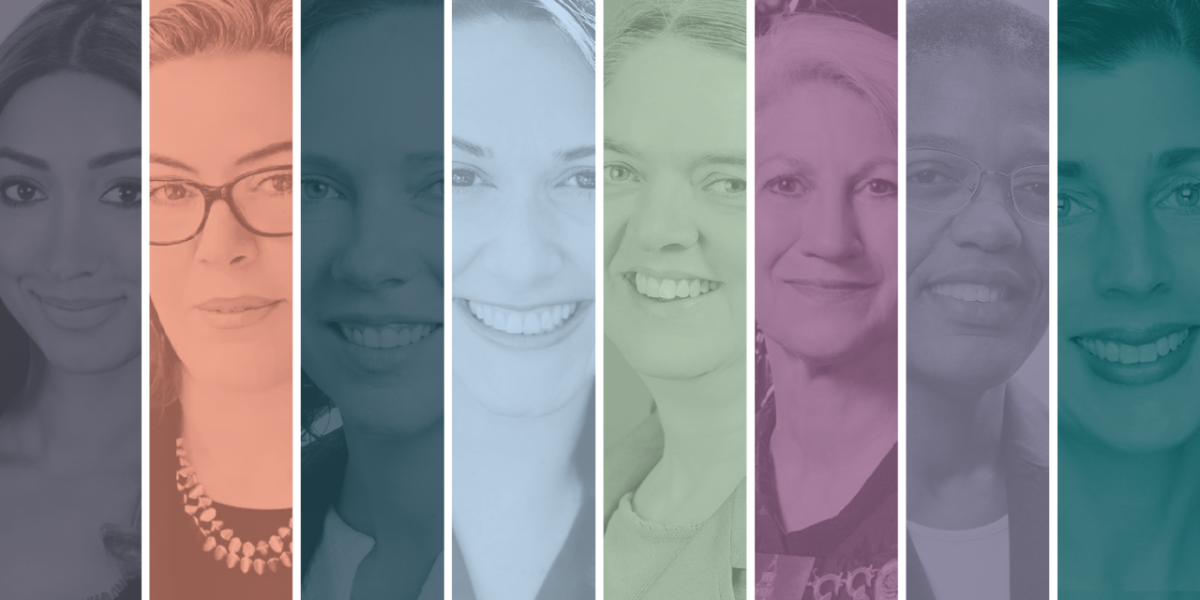 In 2023, International Women's Day challenges us to imagine a world free of gender bias, stereotypes and discrimination. A world that embraces its diversity, and strives to be more equitable and inclusive.
At IWBI, that vision mirrors our mission and the work we do to help transform our buildings, organizations and communities through people-first places. Our WELL Building Standard (WELL) offers a roadmap for buildings and organizations to deliver more thoughtful and intentional spaces that enhance human health and well-being. And now, through the WELL Equity Rating, we're empowering organizations to take action and drive accountability toward their diversity, equity, inclusion and accessibility goals. Today, WELL is impacting an estimated 20 million people across more than 4.5 billion square feet of real estate in 125 countries.
We're awed by the passionate, talented women leaders from around the world who have joined in our mission to provide everyone, everywhere, an equal opportunity to thrive. Take a look at a few of these remarkable individuals who are shaping the future of healthy, sustainable workplaces, schools, homes and organizations.
The following individuals represent just a tiny sliver of the thousands of incredible women we work with every day who are making a difference in public health, equity and accessibility across buildings, organizations and communities:
Mary Filardo, Executive Director, 21st Century School Fund
A fierce advocate for better schools
As Founder and Executive Director of 21st Century School Fund, Mary Filardo has long been instrumental in drawing attention to the disparities across the U.S. in funding levels for PK-12 public school facilities, and the all pervasive, cascading effects on the health, safety and education of students, teachers and staff who walk through their doors every day. As a foremost expert on school facility planning, management and public private development, and lead author of the State of Our Schools Report – in partnership with 21CSF, the National Council on School Facilities and IWBI – Mary compiled and analyzed the best available school district data regarding U.S. PK–12 public school facilities funding, and demonstrated that the U.S. is underinvesting in school buildings and grounds by $85 billion each year. The State of our Schools findings bring to light the lever of financial support required for all children, in every district, to attend healthy and safe schools that provide the best learning environments and most resilient facilities.
"The status quo is unsustainable. This report provides Congress and state leaders with a roadmap to address these daunting challenges to rebuild our nation's schools for communities and families today and for generations to come." - Mary Filardo, Executive Director, 21st Century School Fund.
Mona Naqvi, Global Head of ESG Capital Markets Strategy, S&P Global
Driving sustainability within markets
At S&P Global, Mona Naqvi is responsible for the commercial rollout of its growing ESG product suite. Previously, she was Head of the North American ESG Index business for S&P Dow Jones Indices, where she helped spearhead the launch of the flagship S&P 500® ESG Index and secured partnerships to establish a flourishing ecosystem of ETFs, mutual funds and derivatives. Mona also served as Director for S&P Global Trucost, advising North America's biggest institutional investors on aligning their portfolios with climate-related frameworks and goals. A recognized sustainable finance expert, industry educator and a regular market commentator on ESG investing trends, Mona also serves on the IWBI Governance Council, through which she has helped to bring public health, safety and well-being to the forefront of discussions surrounding ESG frameworks and standards.
"The COVID-19 issue is providing the roadmap and the blueprint for integrating a more systemic and holistic understanding of public health as it is relevant to the markets." - Mona Naqvi, Global Head of ESG Capital Markets Strategy, S&P Global.
Krista Egger, Vice President, Building Resilient Futures, Enterprise Community Partners
Ensuring healthy, sustainable housing for all
Krista Egger manages national sustainability efforts for Enterprise, including the Enterprise Green Communities Criteria, the only national green building program designed explicitly for green affordable housing construction. She led the technical development and public roll-out of the 2015 and 2020 Enterprise Green Communities Criteria, and provides strategic oversight for its certification program and Health Action Plan framework, which pairs public health professionals with affordable housing development teams. In 2022, Enterprise and IWBI announced the first affordable housing development in the U.S. to receive joint certification – under Enterprise Green Communities and the WELL Building Standard – for healthier, more efficient and environmentally responsive homes and communities. The pathway Krista helped forge signifies a commitment to addressing health equity challenges within affordable housing communities while marrying best practices to promote human and environmental health.
Despina Katsikakis, Global Head of Total Workplace, Cushman & Wakefield
Making the future workplace a reality
For more than 35 years Despina Katsikakis has led innovation, research and implementation of transformative business environments and exemplary real estate developments worldwide. As Cushman & Wakefield's Global Head of Total Workplace based in the UK, she provides input across the firm's global business on the rapidly changing context of work and its impact on employee engagement, productivity and well-being. With these factors increasingly determining the leasing decisions of leading corporations, Katsikakis' unrivaled insight on the future of work benefits occupier clients – as well as the building owners and landlords seeking to attract them – through repositioning real estate to drive top-line performance. Despina lent her expertise as a co-chair of IWBI's COVID-19 Task Force, and her lectures, writing and contributions to media, research and publications have helped provide a foundation for understanding on the future of work and healthy workplaces.
Jennifer Berthelot-Jelovic, Founder and CEO, A SustainAble Production (ASAP)
Living her passion to elevate sustainability and health
Running a woman-owned, full-service global sustainability and well-being consulting firm comes second nature to Jennifer Berthelot-Jelovic. Her commitment to creating positive transformation through equity, sustainability and well-being in the places where we live, work, learn and play is evident through her ongoing dedication to advancing WELL in buildings and organizations around the world. A longtime WELL Faculty and WELL AP who has consulted to individual projects and portfolios, Jennifer has expanded her reach through the WELL Enterprise Provider (WELL EP) network, helping clients to customize their WELL roadmap and apply proven people-first solutions at scale – and in the process bringing her combined expertise in healthy, green buildings to over 25 countries across six continents.
Maria Vargas, Director, Better Building Initiative, Department of Energy
Connecting environmental and energy issues to public health and equity
Through her work leading Better Buildings, Maria Vargas engages with leaders in the public and private sectors to make U.S. buildings at least 20 percent more efficient in the next decade. She has helped galvanize hundreds of chief executive officers, university presidents and state and local leaders to partner with DOE – upgrading buildings across their portfolios, and sharing innovative solutions and strategies as models for others to follow. Maria served as part of a prestigious group of co-chairs of the IWBI Health Equity Advisory, which lent their tremendous knowledge and expertise in health equity, DEI, community building and accessible design as part of a two-year effort to develop the WELL Equity Rating – and in the process identifying opportunities to make healthier places accessible to everyone, everywhere.
Michelle Williams, Dean, Harvard T.H. Chan School of Public Health
Public health leadership through crisis
An internationally renowned epidemiologist, educator and public health scientist in the field of maternal and child health, Michelle Williams has "championed efforts to work across disciplines, sectors, and continents to solve the world's most pressing public health challenges—among them, the destructive impacts of climate change, deep inequities in health care access and outcomes, and more recently, the COVID-19 pandemic." At a time when the world was in desperate need of leadership navigating the pandemic crisis, Dean Williams led the university through this critical period and demonstrated the importance of public health while making critical linkages between environmental and human health. She has also made strengthening diversity, equity and inclusion a centerpiece of her tenure, which included hiring the School's first Chief Diversity, Inclusion, and Belonging Officer.
"As we take action to confront the significant threat of climate change, we cannot sacrifice the health of vulnerable communities. It is possible—and necessary—to protect both our environment and our health simultaneously." - Michelle Williams, Dean, Harvard T.H. Chan School of Public Health.
Sandy Verschoor, the Right Honourable Lord Mayor, City of Adelaide
Centering cities around public health
As the first female to hold the positions of Lord Mayor, Deputy Lord Mayor, Councillor and General Manager with the City of Adelaide, Sandy Verschoor is a testament to leading by example. Her career spans public and private enterprise, not-for-profits, and local and state government in Australia. Mayor Verschoor currently serves as a chair of IWBI's WELL City Advisory, which works to identify and scale strategies that can help advance health, well-being and social equity in everything from municipal buildings to public spaces and from programs to policies – recognizing the critical role local government leaders can play in protecting and enhancing human health. Mayor Verschool has brought her deep expertise to help the Advisory identify tools that will enable city leaders to effectively implement leadership actions on health and recommend key metrics and awards for measuring progress and recognizing sustained leadership over time.
View original content here.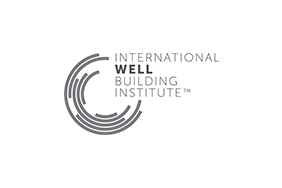 International WELL Building Institute
International WELL Building Institute
The International WELL Building Institute (IWBI) is a public benefit corporation and the world's leading organization focused on deploying people-first places to advance a global culture of health. IWBI mobilizes its community through the administration of the WELL Building Standard (WELL Standard) and WELL ratings and certifications, management of the WELL AP credential, the pursuit of applicable research, the development of educational resources and advocacy for policies that promote health and well-being everywhere. More information on WELL can be found here.
IWBI is a participant of the United Nations Global Compact, the world's largest corporate citizenship initiative, and helps companies advance the UN Sustainable Development Goals (SDGs) through the use of WELL.
More from International WELL Building Institute