Published 03-08-23
Submitted by MasterCard Center for Inclusive Growth
By Michael Schlein and Shamina Singh
After many years of little progress, we're finally narrowing the gender gap in financial account ownership. According to the most recent Findex, the gap narrowed from 9 percent to 6 percent across developing economies as more women gained access to financial tools.
But a large portion of that progress was due to one country: India. If you remove India's progress, much of the developing world has a double-digit gender gap, and globally women are still more likely than men to be unbanked. About 740 million women—13 percent of all adults globally and 54 percent of the unbanked—don't have a financial account. We need to do a better job.
Today, women continue to deal with discrimination and restrictive social norms, making it much harder for them to access capital, skills and resources. Rising prices, disrupted supply chains and increasing demand for digital services are adding new challenges.
These barriers help explain why women entrepreneurs faced the most severe effects of the global pandemic, including higher rates of business closure and lower profit levels. Digital tools can make it easier to adapt and recover, but digital uptake among women small business owners was alarmingly slow and sporadic, and even declined during the pandemic. The longer they remain in a cash world, the longer they remain invisible to the financial system.
Investing in the digitization of small businesses, especially those owned by women, will enable them to survive an economic downturn and continue providing jobs, goods and services to billions of people globally. And connecting more women-led small businesses to digital financial tools can help them build resilience, boost their incomes and better serve their communities.
Now, after an exciting global project focused on tackling this very challenge, we have new evidence that backs this up.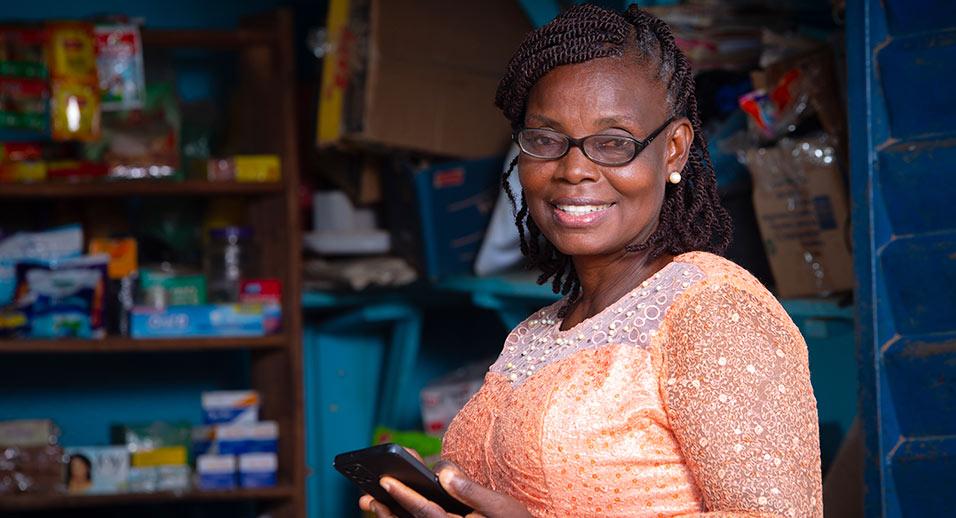 Opening doors to the digital economy – and financial health
For the past four years, Accion and Mastercard have worked with nine financial service providers and 50 fintech startups around the world to help more micro and small businesses go digital. By working with financial companies with deep ties to their communities, we developed digital products and capabilities that meet the needs of underserved entrepreneurs—and help them participate in the digital economy.
Together, we launched innovation hubs, rolled out savings tools and digital loans, reimagined microfinance lending using mobile apps and texting services and more. To ensure products were used, not merely accessible, we placed clients' needs at the heart of our work, applied human-centered design, incentivized usage and focused on improving clients' financial health.
Small businesses reported a range of benefits as they started using digital products. Perhaps most importantly, digital usage led to improved financial health, including the ability to repay loans on time, cover business expenses, and purchase sufficient inventory to meet demand. Across five countries, nearly 80 percent of digital product users said they could better manage these financial challenges. 
Digital acceptance grew among women, who now account for more than 70 percent of these products' active users. Women entrepreneurs reported significant improvements in their financial health, with more than 70 percent reporting that digital tools contributed to this improvement. Compared to other products, digital wallets were most popular among women small business owners, with more than 80 reporting their quality of life had improved because of the new services it gave them access to.
What explains these results? The answer could be quite simple: digital tools save time. More than 75 percent of our digital wallet users said that saving time was the most important benefit they received from the products. For small business owners who juggle the needs of their customers while managing their households and providing for their families, time is scarce. Any time savings can be reinvested into their business to drive growth. In fact, digital product users reported improved growth activities, including increased sales revenues, hiring more employees, and starting new businesses.
"With the DeUna app, my business's sales have improved by about 35 percent because we have new customers and it's a secure and efficient app for my business." 

Gloria Alejandrina Tisalema 
SHOP OWNER, BANCO PICHINCHA CLIENT
In one example, we worked with BancoSol, Bolivia's largest microfinance provider serving 1.5 million clients, to develop a gamified savings tool that rewards users for making deposits and maintaining a minimum balance. Regularly using digital products is key to building financial health and literacy, and nearly 90 percent of small business clients attributed their usage of this product to their ability to resolve financial health challenges.
This innovative product made a difference for BancoSol's women clients like Lourdes, who owns a costume and garment shop in La Paz. She said, "It's hard to part with your hard-earned money and watch it sit idly in an account collecting dust. I want my money to work hard the way I do." Now, her savings are working alongside her to build a brighter future.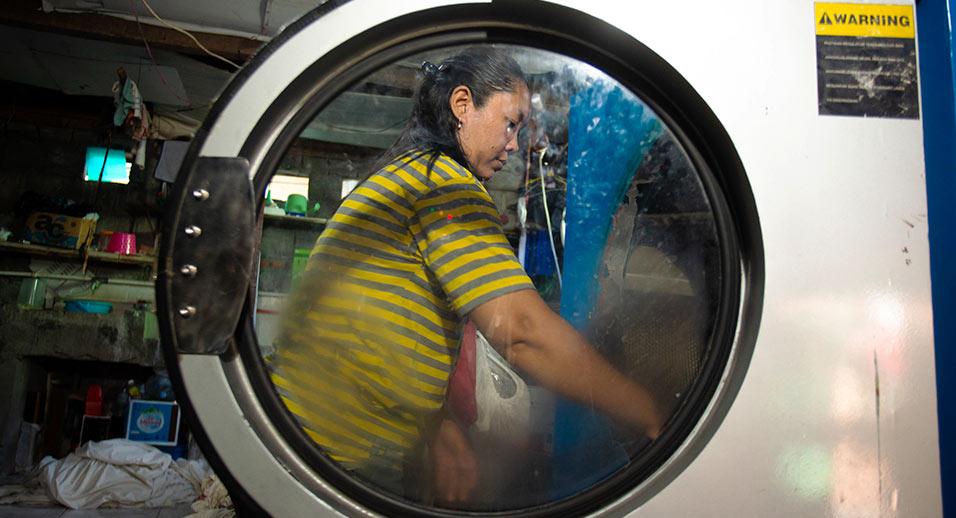 Catalyzing investments for a strong, resilient economy
Looking ahead, we are optimistic about how this work can open pathways to further build the financial health and resilience of women entrepreneurs. We've seen that, in addition to supporting established providers, nurturing early-stage fintech companies can radically increase the accessibility and usefulness of financial solutions for underserved small businesses. Fintechs can create game-changing products, embed financial tools in existing platforms to reach millions of people, and find new ways to shift behaviors and build skills among underserved entrepreneurs through innovations like gamification.
We are also eager to catalyze investments that address gender inequalities by developing products with robust business cases and scalability. At the same time, we must ensure that fintechs consider women's unique needs and digital identities. For example, women's irregular cell phone top-ups can make them appear like credit risks in the eyes of an algorithm, even though their husbands are often responsible for topping up the phones.
Our work together reached more than 12.8 million people, with more than 5.6 million micro and small businesses using digital tools on a regular basis. Most encouragingly, 30-day usage rates have increased fourfold over the past year, which shows people are applying these tools to their day-to-day lives.
We encourage other stakeholders to help us build on this progress by leveraging the power of the digital economy to help small businesses build better livelihoods for themselves and their communities. As global challenges continue to spread disruption and uncertainty, collective action offers a means of building a more resilient future for us all, especially women.
Originally published by The Mastercard Center for Inclusive Growth
Check out more content from The Mastercard Center for Inclusive Growth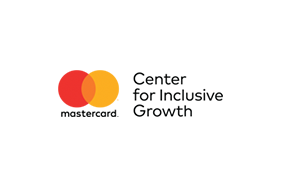 MasterCard Center for Inclusive Growth
MasterCard Center for Inclusive Growth
The Mastercard Center for Inclusive Growth focuses on promoting equitable and sustainable economic growth and financial inclusion around the world. As an independent Mastercard subsidiary, it combines data, expertise and technology with philanthropic investments to empower a community of thinkers, leaders and innovators on the frontlines of inclusive growth. Follow us on Twitter @CNTR4growth and subscribe to receive our latest insights.
More from MasterCard Center for Inclusive Growth