Published 03-06-23
Submitted by The PNC Financial Services Group

LOS ANGELES, March 6, 2023 /CSRwire/ — PNC Bank has joined the Angel City Football Club (ACFC) family as a founding partner and The Official Women's Business Champion.
Consistent with ACFC's sponsorship model and its equity, essentials and education pillars and PNC Bank's commitment to moving all forward financially, PNC and ACFC will work together to advance programs and initiatives that engage, support and inspire women financial decision makers, with an emphasis on those who own and lead businesses in Greater Los Angeles.
This includes:
Reallocation of 10% of the bank's sponsorship investment will go into a fund established with ACFC to provide grants to support retired National Women's Soccer League players who aspire to build and/or grow social enterprises and businesses. These efforts will further the work of the Player 22 Fund previously created by ACFC.
Financial education, resources and workshops for Angel City players and staff provided through PNC's Corporate & Institutional Banking's Organizational Financial Wellness Program;
A variety of forums and programs designed to address opportunities and challenges facing women who own, operate or lead businesses, including a virtual forum in March and throughout the year. More details are forthcoming.
"As a national main street bank, PNC is dedicated to meeting the needs of our clients, while supporting the communities in which we work and live," said Todd Wilson, PNC regional president for Greater Los Angeles. "As we continue to expand our presence here in Greater Los Angeles and across California, we are focused locally on bringing to life PNC's longstanding commitment to supporting women financial decision makers."
PNC Bank's commitment to women is being carried out through the ongoing work of dozens of PNC-Certified Women's Business Advocates (WBAs) across the Greater Los Angeles market. PNC's local WBAs are part of the bank's coast-to-coast network of more than 4,700 colleagues who are dedicated to supporting the financial success of women, including those who own and/or lead businesses.
These and other longstanding efforts are reflected in PNC's initiative Project 257®: Accelerating Women's Financial Equality. Launched in 2021, Project 257 is focused on helping to close the 257-year economic gender gap identified in the World Economic Forum's 2020 Global Gender Gap Report. The report found that at the current pace of progress, it will take another 257 years for women to catch up with men from an economic perspective.
ACFC and PNC Bank will highlight the impact of this work during a home match this season presented by PNC.
"PNC Bank's dedication to support women financial decision makers and to helping close the economic gender gap is completely aligned with Angel City's desire to close the pay gap for women's soccer," said Angel City FC President and Co-Founder Julie Uhrman. "From day one, ACFC has supported women-owned businesses through our impact and partnership. We can't wait to collaborate with PNC Bank and drive toward pay equity together."
Wilson added, "We're thrilled to align with an organization that supports women's sports and women financial decision makers in multiple ways, including through Player 22. Together, PNC and Angel City can make a positive impact throughout Greater Los Angeles."
# # #
PNC Bank 
PNC Bank, National Association, is a member of The PNC Financial Services Group, Inc. (NYSE: PNC). PNC is one of the largest diversified financial services institutions in the United States, organized around its customers and communities for strong relationships and local delivery of retail and business banking including a full range of lending products; specialized services for corporations and government entities, including corporate banking, real estate finance and asset-based lending; wealth management and asset management. For information about PNC, visit www.pnc.com.
About Angel City Football Club 
Angel City Football Club (ACFC), a member of the National Women's Soccer League, is about to kick off its second season at BMO Stadium in downtown Los Angeles. The team is founded by Academy Award-winning actress and activist Natalie Portman, technology venture capitalist Kara Nortman, media and gaming entrepreneur Julie Uhrman, and venture capitalist, 776 founder and Reddit co-founder Alexis Ohanian. Freya Coombe leads the team as the first-ever head coach and Olympian Angela Hucles Mangano serves as the team's General Manager.
Learn more about ACFC at www.angelcity.com and follow the team on social media @weareangelcity. Season tickets for the 2023 season are on sale now in limited quantities. Fans are encouraged to purchase sooner rather than later https://angelcity.com/tickets.
# # #
MEDIA CONTACTS: 
ANGEL CITY 
ACFC PR Team 
media@angelcity.com
PNC BANK 
Patrice Smith 
patrice.smith@pnc.com 
(858) 947-4536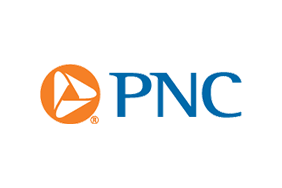 The PNC Financial Services Group
The PNC Financial Services Group
As a Main Street bank, we are committed to delivering on each of our strategic priorities while looking out for the best interests of all of our stakeholders, including our customers, communities, employees and shareholders. Our focus on operating with integrity drives us to help our customers achieve their goals while also strengthening our communities, reducing our environmental impact and empowering our employees to grow.
Email us to sign up for our CSR Newsletter
More from The PNC Financial Services Group