Published 03-06-23
Submitted by Ray C. Anderson Foundation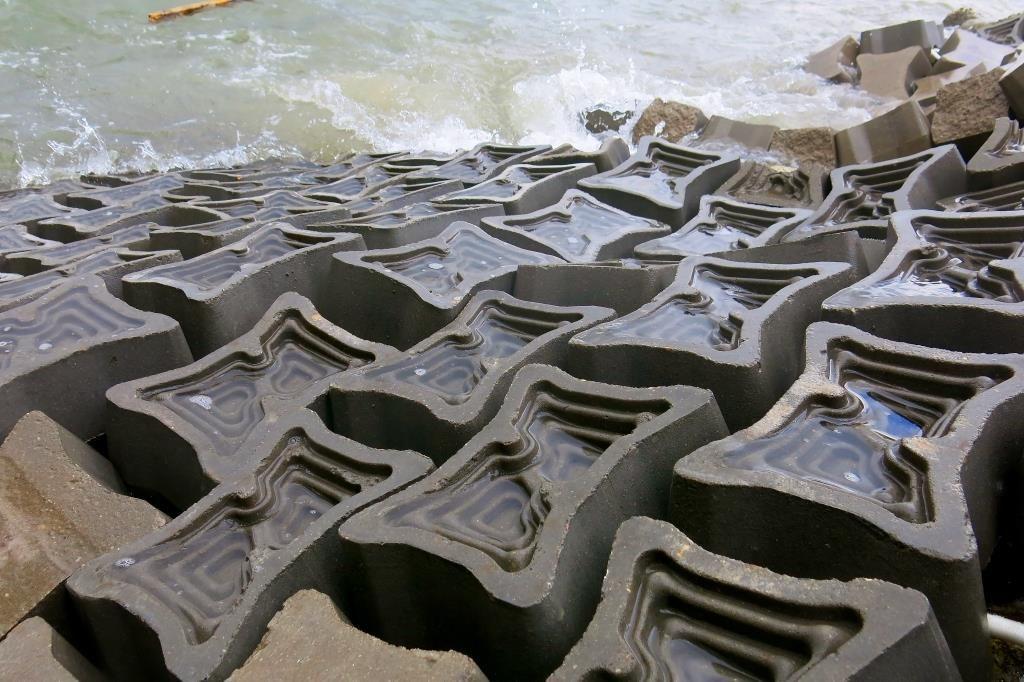 March 6, 2023 /CSRwire/ - Applications are now open for the 2023 Ray of Hope Prize® , a startup accelerator organized by the Biomimicry Institute in partnership with the Ray C. Anderson Foundation. The uniquely founder-focused program aims to propel nature-inspired startups towards marketplace growth with robust training and networking opportunities, and a $100,000 Prize awarded to the top ranked finalist. Applications are due April 28, 2023.
Through the Ray of Hope Prize, the Biomimicry Institute recognizes the top 10 nature-inspired startups in the world and fosters their growth by providing a 10-week program focused on sustainable business training, communications support, and opportunities for non-dilutive funding–including the $100,000 Prize.
Unlike most accelerators, the Ray of Hope Prize is not industry, technology, or geography specific. Instead, each cohort is connected by a shared drive to address one of the 17 UN Sustainable Development Goals. Any startup with a nature-inspired product, service, or technology with inherent social or environmental benefits may apply. The Institute is particularly interested in solutions that address carbon sequestration, climate change adaptation or mitigation, critical sustainability challenges, or any of the U.N. Sustainable Development Goals.
Past recipients of the Prize include GreenPod Labs (India, 2022), Spintex Engineering (UK,2021), ECOncrete Tech (Israel, 2020), Watchtower Robotics (USA, 2019), and Nucleário (Brazil, 2018).
"From the perspective of former research scientists, winning the Ray of Hope Prize is the equivalent to passing peer review," said Michael S. Long, Ph.D., Founder & COO, Renaissance Fiber, LLC, a 2021 Ray of Hope Prize participant. Another participant, Brent Cutcliffe, Co-Founder & COO of New Iridium, adds: "Not only was our startup elevated by the process, butthe diversity of other viable nature-inspired solutions shows that we as humans are making serious progress against seemingly intractable problems."
In addition to the $100,000 grand prize, one participating startup will receive the $25,000 Runner-Up Prize, and an additional $25,000 will be split among the remaining finalist teams. Up to 10 startups will be selected as finalists for the prize by a panel of experts, including representatives from investment, sustainability, and biomimicry backgrounds.
The finalists will also receive in-depth support and training for their science communication storytelling and access to a wide range of corporate and investment leaders. The program culminates with a nature-immersion expedition where participants benefit from an in-person workshop focusing on community building, leadership skills, and cultivating a sustainability ethos, all while reconnecting with nature.
Following the Ray of Hope Prize program, participants have been able to secure additional investments thanks to network introductions, gain inbound leads from global media, attain paid proof-of-concept pilot contracts with major corporations, and increase sales thanks to lessons learned throughout.
For more information on the official rules and how to apply, visit http://www.biomimicry.org/RayofHopePrize
About the Biomimicry Institute
The Biomimicry Institute is a 501(c)(3) not-for-profit organization founded in 2006 that empowers people to seek nature-inspired solutions for a healthy planet. To advance the solution process, the Institute offers AskNature.org, a free online tool that contains strategies found in nature and examples of ways they are used in design. It also hosts a Youth Design Challenge to support project-based education; a Biomimicry Launchpad incubator program; and the Ray of Hope Prize ® for early-stage biomimetic companies to bring solutions to market. Most recently, the Institute launched a new collaborative initiative called Design for Decomposition which will pilot technologies that convert discarded clothes and textiles into biocompatible raw materials. For more information, visit biomimicry.org.
Media Contact:
Marc Cappelletti
Biomimicry Institute, Development and Marketing Manager
marc.cappelletti@biomimicry.org
215-435-6185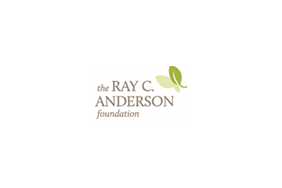 Ray C. Anderson Foundation
Ray C. Anderson Foundation
The Ray C. Anderson Foundation was created in honor of the late Ray C. Anderson (1934-2011), founder of Interface, Inc. During his time at Interface, Ray championed the notion of businesses doing well by doing good. It's these noble qualities of advancing knowledge and innovation around environmental stewardship and sustainability that recognized Ray as a pioneer in industrial ecology.
The purpose of the Foundation is to perpetuate these shared values and continue the legacy that Ray left behind. Through research and funding, the Foundation aims to help create a better world for future generations—tomorrow's child. Join us as the story of the Foundation continues to unfold.
More from Ray C. Anderson Foundation