Published 03-03-23
Submitted by Tata Consultancy Services (TCS)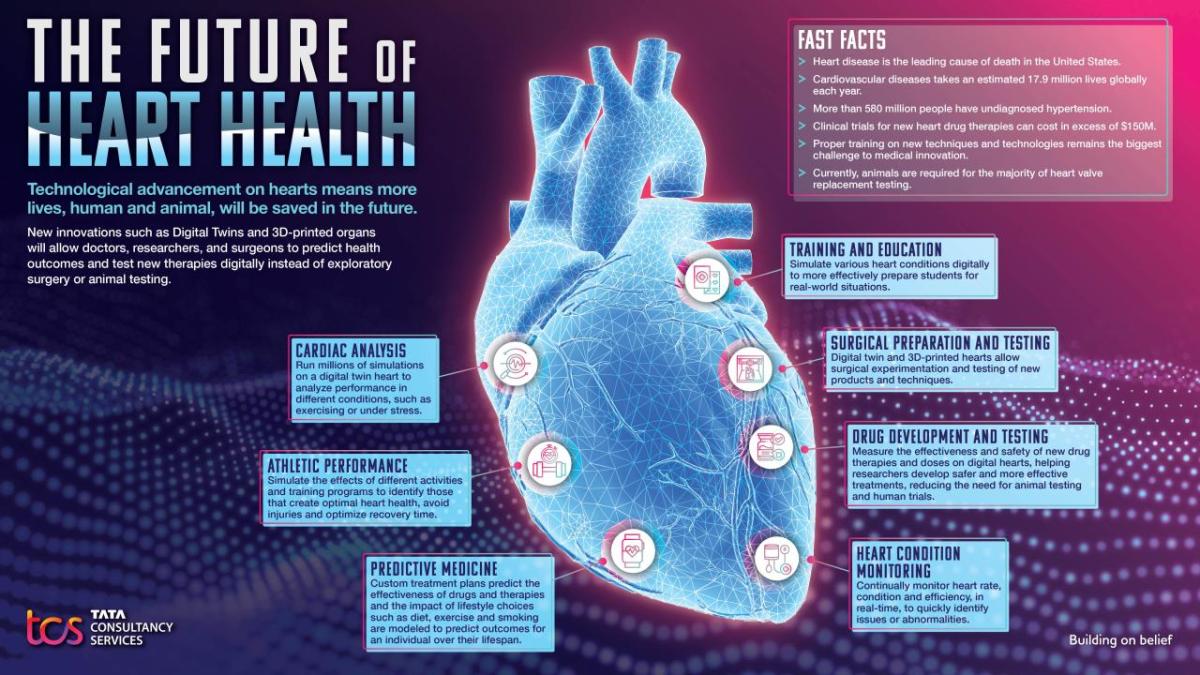 Following National Heart Health Month in February, TCS futurists took a look at how a digital twin of the heart can save more lives – human and animal – in the future. From boosting athletic performance to developing predictive medicine, new advances in technology will help keep hearts healthier than ever.
TCS is on the leading edge of "Digital BioTwin" research, modeling human organs digitally to find new ways for researchers and doctors to test experimental drugs and surgical techniques without risk. With heart disease the leading cause of death in the U.S., it is more important than ever to innovate techniques to keep hearts healthy.
Using information from a MRI of someone's heart, TCS can create a fully modeled human heart in cyberspace. By applying various historical and speculative data sets, doctors can see the impact of different conditions and situations such as beginning a long-term exercise program or quitting smoking. This approach to predictive medicine demonstrates the real impact of health choices to patients.
After a digital twin of a heart is created, researchers can go a step further and use 3D printing to create a physical version of a heart. This is then used to practice surgical techniques and test solutions such as new heart valves or drugs without ever touching an actual body.
As innovations for hearts continue to break new ground, more people will be able to live longer, healthier lives.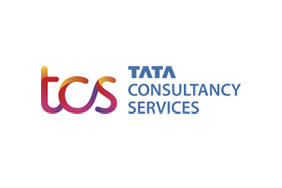 Tata Consultancy Services (TCS)
Tata Consultancy Services (TCS)
Tata Consultancy Services is an IT services, consulting and business solutions organization that has been partnering with many of the world's largest businesses in their transformation journeys for over 55 years. Its consulting-led, cognitive powered, portfolio of business, technology and engineering services and solutions is delivered through its unique Location Independent Agile™ delivery model, recognized as a benchmark of excellence in software development.
A part of the Tata group, India's largest multinational business group, TCS has over 614,000 of the world's best-trained consultants in 55 countries. The company generated consolidated revenues of US $27.9 billion in the fiscal year ended March 31, 2023, and is listed on the BSE and the NSE in India. TCS' proactive stance on climate change and award-winning work with communities across the world have earned it a place in leading sustainability indices such as the MSCI Global Sustainability Index and the FTSE4Good Emerging Index. For more information, visit www.tcs.com.
More from Tata Consultancy Services (TCS)