Published 03-01-23
Submitted by Qualcomm Inc.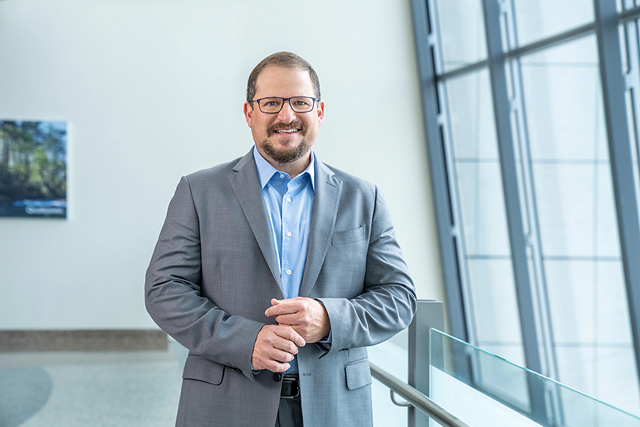 As published in Qualcomm's 2022 Corporate Responsibility Report
At Qualcomm, we take our responsibility as a global leader seriously. We believe technology can transform industries, businesses, communities and individual lives, and I am proud of our contributions and progress towards this effort this year.
With this report, I would like to introduce our new Purposeful Innovation Framework – guiding our decisions and 2025 Corporate Responsibility goals as we use technology to positively impact how we live, work and thrive. It lays out three strategic areas of focus: Empowering Digital Transformation, Acting Responsibly and Operating Sustainably. I provide highlights of each below, and I encourage you to read the full report to learn more about our commitment to environmental, social, and governance (ESG) efforts.
Empowering Digital Transformation
The past year marked an important evolution in our long-term vision of enabling a world where everyone and everything is intelligently connected. We remain focused on transitioning Qualcomm from a wireless communications company for the mobile industry to a connected processor company for the intelligent edge. Our one technology roadmap is allowing us to efficiently scale and diversify our leading technologies across new industries, applications and experiences – accelerating digital transformation and changing the world for the greater good. Our breakthrough innovations – including advanced connectivity, high-performance low-power processing, AI-accelerated solutions and more – can help tackle the world's biggest challenges and enable society to leap forward into the digital era.
The broad digital transformation at the edge will have a profound impact and we believe everyone deserves the opportunity to participate in this intelligently connected future. We are addressing this imperative to bridge the digital divide by working with a broad ecosystem to deploy advanced technology and solutions at scale and bring programs that strengthen economic and social development to underserved communities globally. Providing everyone with reliable fixed or mobile internet connectivity is a major first step in creating greater access to quality education, entrepreneurial and employment opportunities, health care and other services.
Acting Responsibly
At Qualcomm, we believe that breakthrough innovation depends on the collective effort of the best and brightest minds. Teams that bring a wealth of backgrounds, experiences, perspectives and skillsets are the driving force behind our innovation, strategy and success. An inclusive and inspiring workplace – where everyone is welcome and has the opportunity to succeed – provides the foundation to further expand diverse talent and develop our future leaders. This year, I signed Disability:IN's CEO Letter on Disability Inclusion, to continue advancing equality and inclusion and to serve as a positive example for CEOs and organizations globally.
As part of our commitment to championing and empowering our people, we continue to make progress on our 2025 goals. We increased our representation of women in leadership1 by more than 7 percent, our representation of underrepresented minorities (URM2 ) leadership by more than 5 percent and our overall representation of URMs by more than 12 percent, since 2020. Further, we understand the importance of developing a pipeline of highly skilled science, technology, engineering and mathematics (STEM) innovators. In 2022, we achieved our 2025 goal to engage 1.5 million students and teachers across the globe. But our work and our efforts don't stop there. As technology and innovation continue to drive a more connected world, it is imperative that we remain steadfast in our commitment to inspiring the next generation of inventors.
Operating Sustainably
We also see our advanced technologies playing an essential role in enabling efficiencies through digital transformation. Connected vehicles will help reduce congestion and pollution. Smart factories will be able to deploy flexible manufacturing lines to improve productivity and energy use. And precision agriculture will enable farmers to optimize the use of water and fertilizer to mitigate waste and reduce environmental impact. In our own operations, we are doing our part as well.
Last year, to reflect our belief that environmental sustainability is imperative for our collective future, we announced our plans to achieve net-zero global emissions for Scopes 1, 2 and 3 by 2040 and committed to the Science Based Targets initiative's (SBTi) Business Ambition for 1.5°C. During our first full year of implementing this strategy, we've already made progress by reducing our Scope 1 and 2 emissions by 4 percent, with a total reduction of 28 percent since 2014. We also joined The Climate Pledge, a cross-sector community of companies committed to be net-zero by 2040, 10 years ahead of the Paris Agreement's goals. Further, we engaged with our suppliers to tackle value chain emission reductions in a collaborative and open manner.
In recognition of the positive impact our technology can have on society, we are proud to be included in the Fortune Change the World list for the third time since 2019. The list recognizes companies that are making important social or environmental impacts through innovative business strategies. We are also pleased to be acknowledged, once again, for our leading ESG performance and disclosures in the Dow Jones Sustainability North America Index and Newsweek's list of America's Most Responsible Companies. Additional awards and recognitions can be found in the Our Awards and Recognitions section of this report.
We believe in making the world smarter, more connected and more sustainable. We will continue to build on our progress and remain centered around purposeful innovation to create a better future for everyone.
Learn more in Qualcomm's 2022 Corporate Responsibility Report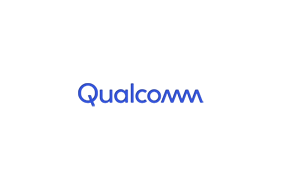 Qualcomm Inc.