Published 02-28-23
Submitted by Qualcomm Inc.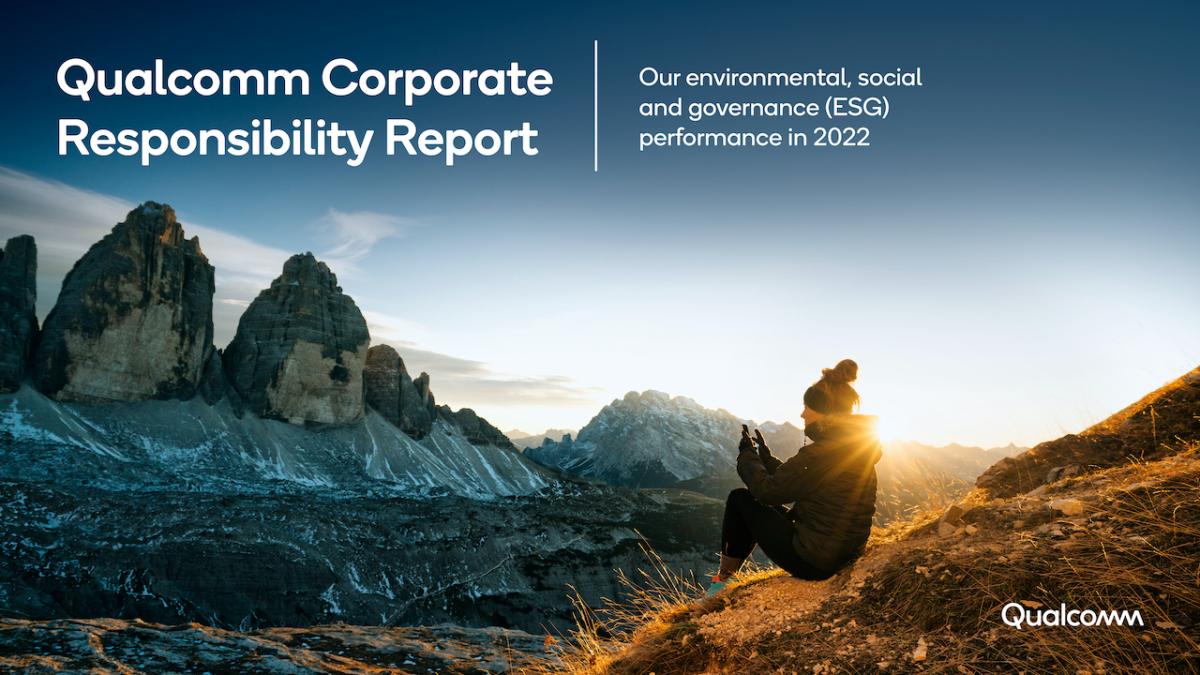 February 28, 2023 /CSRwire/ - Qualcomm Incorporated released its annual Corporate Responsibility Report today, reporting on the Company's environmental, social and governance (ESG) performance in 2022.
Qualcomm has a long history of transparency to stakeholders around its ESG performance. The report features successes achieved this year, including progress made on companywide ESG targets, including goals around environmental sustainability, diversity and inclusion, and power efficiency of our Snapdragon products. It also highlights the recognition received for the Company's ESG performance, including being included on the Dow Jones Sustainability North America Index and Newsweek's Most Responsible Companies ranking for the fourth consecutive year.
"The past year marked an important evolution in our long-term vision of enabling a world where everyone and everything is intelligently connected. We remain focused on transitioning Qualcomm from a wireless communications company for the mobile industry to a connected processor company for the intelligent edge." said Cristiano Amon, President and Chief Executive Officer, Qualcomm Incorporated. "Our one technology roadmap is allowing us to efficiently scale and diversify our leading technologies across new industries, applications and experiences – accelerating digital transformation and changing the world for the greater good. 
Qualcomm's ESG priorities include three areas of focus where the Company believes it can make the greatest impact — Empowering Digital Transformation, Acting Responsibly and Operating Sustainably. 
Key highlights from 2022 include:
The Company continued to invent and develop products that enable customers to make a positive impact— from the individual smartphone experiences to the environment. One of Qualcomm's 2025 goals is to reduce power consumption by 10 percent every year in the Company's flagship Snapdragon products. Thus far, year over year, the Company achieved a reduction in power consumption by at least 20 percent in Snapdragon products when averaged across all use cases. 
Because the Company's success is rooted in the hard work, dedication, and diversity of the workforce, it has been driving progress towards meeting the 2025 diversity and inclusion goals: Increase Representation of Women in Leadership by 15 percent; Increase Underrepresented Minorities (URM) Leadership representation by 15 percent; Increase overall URM representation by 20 percent. We have so far increased our representation of women in leadership by more than 7%, our representation of underrepresented minorities (URM) leadership by more than 5% and our overall representation of URMs by more than 12%, since 2020."
The Company's efforts around sustainable supply chain management continue with the 2025 goal of auditing 100 percent of primary semiconductor manufacturing suppliers every 2 years for conformance to its Supplier Code of Conduct. As of 2022, 88 percent of our primary semiconductor manufacturing suppliers have received audits.
In line with the Company's conviction to address the environmental, social, and economic impacts of climate change, this past year the Company set new, ambitious climate goals, including reaching net-zero global greenhouse gas (GHG) emissions for Scope 1, 2 and 3 by 2040 and committed to the Science Based Targets Initiative's (SBTi) Business Ambition for 1.5°C. The Company also continued to make progress on its goal to achieve a 2025 emissions reduction goal of 30% from a 2014 base year. The Company has reduced Scope 1 and Scope 2 GHG emissions by approximately 28%, and achieved The Climate Registry's (TCR) Climate Registered Platinum status. Qualcomm engaged with our primary manufacturing suppliers to obtain direct emissions data and collaborate on expectations. 
The Company continues to work to enrich people's lives by bringing technology to underserved communities around the world through its Qualcomm Wireless Reach™ Initiative. During this past year, Wireless Reach has launched five new projects and, since 2006, has positively impacted the lives of over 26 million people.
The Company remains committed to its goal of inspiring the next generation of inventors by engaging to date over 1.5 million students and teachers across the globe through strategic STEM initiatives. In 2022, the Company achieved its 2025 goal early and met the 1.5 million student and teacher goal.
To learn more about Qualcomm's progress towards their goals and ESG performance in 2022, read the full report here.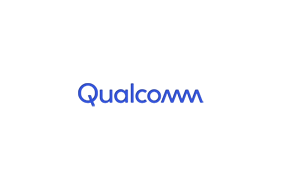 Qualcomm Inc.