Published 02-27-23
Submitted by The PNC Financial Services Group
LOS ANGELES, February 27, 2023 /CSRwire/ – SoLa Impact announced a $7.5 million investment by PNC Bank's Community Development Banking group in SoLa Impact's Black Impact Fund, also known as SoLa Fund IV. PNC's equity investment in Los Angeles' leading, Black-led housing developer will fund the development of new affordable housing units for residents earning well below the Area Median Income (AMI). SoLa's Black Impact Fund, its fourth fund, expects to add more than 3,000 workforce and affordable housing units in Black and brown communities in Southern California.
"We are excited to partner with PNC Bank to address the crisis of housing affordability in California," said Martin Muoto, founder and CEO of SoLa Impact. "Investments like these enable us to build more units to serve more residents of communities that are burdened by high costs of living. PNC's commitment to the intended outcomes of the Community Reinvestment Act (CRA) goes beyond investing in minority communities and is further demonstrated by doing so with Black-led operators such as SoLa Impact. This investment allows the Black Impact Fund to continue to scale its production of affordable and workforce multifamily assets, which in turn allows us to reduce the cost of delivering these units. Ultimately, the goal is to deliver superior returns not only to our investors, but also to our community."
"As a national main street bank, PNC Bank is focused on making a real impact in communities throughout the Greater Los Angeles area," said Todd Wilson, PNC regional president for Greater Los Angeles. "This investment in the Black Impact Fund enables us to provide solutions to Southern California's affordable housing shortage and reinforces our commitment to work with leading organizations like SoLa to address the housing affordability gap in the communities we serve.
PNC's investment stems from its $88 billion Community Benefits Plan, which will provide loans, investments and other financial support to bolster economic opportunity for low- and moderate-income (LMI) individuals and communities, people and communities of color, and other underserved individuals and communities over a four-year period that began Jan. 1, 2022. As part of the allotted $88 billion, PNC has committed to provide at least $14.5 billion in community development loans and investments across all markets, including at least $400 million for Community Development Financial Institutions (CDFIs) that help meet the banking and financial service needs of traditionally underserved communities.
The Community Benefits Plan builds on PNC's commitment to providing economic opportunity for all individuals and communities, including LMI and minority individuals and communities, as well as women, veterans and LGBTQ+ individuals and businesses. In addition, the Plan reflects PNC's commitment to addressing systemic racism, promoting social justice and advancing diversity and inclusion, not just within PNC, but within the broader financial system and its communities.
PNC's investment into SoLa's Black Impact Fund demonstrates to Los Angeles that PNC is committed to development and reinvestment in its underserved communities. PNC is among several large banks that understand SoLa's data-driven approach to affordable housing and community engagement, especially in low- and moderate-income areas that have historically been undervalued and overlooked.
In the Black Impact Fund, SoLa Impact has raised $300 million from leading institutional investors and community-focused banks, high net-worth individuals, and family offices. Its unique combination of cost-disciplined, for-profit development, standardization of building processes and community engagement, has made SoLa one of the largest developers of affordable and workforce housing in Southern California with over 1,500 units under management and another 3,000 in the pipeline. More information on SoLa Impact can be found at www.solaimpact.com. 

About PNC Bank 
PNC Bank, National Association, is a member of The PNC Financial Services Group, Inc. (NYSE: PNC). PNC is one of the largest diversified financial services institutions in the United States, organized around its customers and communities for strong relationships and local delivery of retail and business banking including a full range of lending products; specialized services for corporations and government entities, including corporate banking, real estate finance and asset-based lending; wealth management and asset management. For information about PNC, visit www.pnc.com.\
About SoLa Impact 
SoLa Impact is a family of real estate funds with a double bottom line strategy focused on preserving, rehabbing, and building high-quality affordable housing in Black and brown communities. SoLa's proven track record leverages data-driven social impact strategies to deliver strong financial returns. SoLa Impact's fourth fund, the Black Impact Fund, is part of an initiative to invest over $1 billion in affordable and workforce housing and related social impact strategies across urban cities in California.
CONTACTS 

SoLa Impact Media Contact: 
Karen Lewis 
(323) 424-9400 
karen@goingpublicpr.com
Black Impact Fund: 
Felicia Allen 
felicia@solaimpact.com
PNC Media Contact: 
Patrice Smith 
(202) 718-5069 
patrice.smith@pnc.com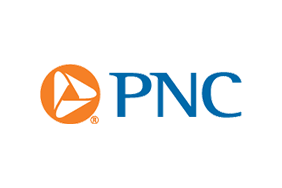 The PNC Financial Services Group
The PNC Financial Services Group
As a Main Street bank, we are committed to delivering on each of our strategic priorities while looking out for the best interests of all of our stakeholders, including our customers, communities, employees and shareholders. Our focus on operating with integrity drives us to help our customers achieve their goals while also strengthening our communities, reducing our environmental impact and empowering our employees to grow.
Email us to sign up for our CSR Newsletter
More from The PNC Financial Services Group