Published 02-23-23
Submitted by LyondellBasell Industries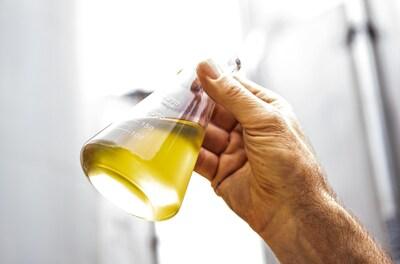 HOUSTON, February 23, 2023 /CSRwire/ - LyondellBasell and Nexus Circular announced they have signed a definitive long-term contract, which will supply LyondellBasell with approximately 24,000 tons of recycled feedstock per year. The material will be produced at Nexus Circular's new advanced recycling facility, which will begin construction in 2023. The new facility will convert mixed plastic waste, which today mostly ends up in landfills or incineration, into recycled feedstock. LyondellBasell will use the recycled feedstock at its Channelview, Texas facility to produce new plastics which will be marketed under the CirculenRevive brand.
"Customers and brand owners need sustainable solutions to meet their 2030 recycling commitments, and this contract is a concrete step toward advancing partnerships across the value chain," said Yvonne van der Laan, LyondellBasell Executive Vice President, Circular and Low Carbon Solutions. "This agreement is aligned with our circularity ambitions, advancing us closer to our 2030 goal."
Nexus Circular is a commercial leader in advanced recycling with a proven proprietary technology and a leading process design that converts landfill-bound films and other hard-to-recycle plastics into high-quality liquids which are then used to produce virgin-quality plastics. Since 2018, Nexus has been consistently supplying commercial volumes of ISCC Plus certified circular liquid products, having diverted over 8 million pounds of used plastics from landfill.
Clint Thompson, Chief Commercial Officer at Nexus, stated, "We are pleased to collaborate with LyondellBasell to leverage our proven commercial solution that unlocks the full value of plastics and accelerates the transition to a circular economy."

Forward-Looking Statements For LyondellBasell
The statements in this release relating to matters that are not historical facts are forward-looking statements. These forward-looking statements are based upon assumptions of management of LyondellBasell which are believed to be reasonable at the time made and are subject to significant risks and uncertainties. Actual results could differ materially based on factors including, but not limited to, the successful construction and operation of the proposed facilities described in this release; and our ability to meet our sustainability goals, including the ability to increase production of recycled and renewable-based polymers to meet our targets and forecasts. Additional factors that could cause results to differ materially from those described in the forward-looking statements can be found in the "Risk Factors" section of our Form 10-K for the year ended December 31, 2021, which can be found at www.LyondellBasell.com on the Investor Relations page and on the Securities and Exchange Commission's website at www.sec.gov.
About LyondellBasell
As a leader in the global chemical industry, LyondellBasell strives every day to be the safest, best operated and most valued company in our industry. The company's products, materials and technologies are advancing sustainable solutions for food safety, access to clean water, healthcare and fuel efficiency in more than 100 international markets. LyondellBasell places high priority on diversity, equity and inclusion and is Advancing Good with an emphasis on our planet, the communities where we operate and our future workforce. The company takes great pride in its world-class technology and customer focus. LyondellBasell has stepped up its circularity and climate ambitions and actions to address the global challenges of plastic waste and climate change. For more information, please visit www.LyondellBasell.com or follow @LyondellBasell on LinkedIn.
About Nexus
Nexus Circular is an advanced recycling company at the center of the circular economy. Nexus accelerates plastic recycling with a market-leading, environmentally efficient, and scalable process so that people, economies, and the environment can thrive. Using its end-to-end solution, Nexus works with sustainability-minded companies and recycling organizations to secure used plastics, especially hard-to-recycle films, having diverted millions of pounds to date from landfill. Nexus then combines proprietary technology with a leading process design to convert used plastics into clean high-quality, ISCC Plus certified circular liquid products for global companies who use them to produce virgin-quality plastics, which displace fossil-based materials to achieve their recycled content goals. With operations that scale and a team that delivers, Nexus is on a trajectory to convert billions of pounds of hard-to-recycle plastics into circular products to support their global partners' 2025-2030 sustainability commitments. For more information, visit www.nexuscircular.com.
Nexus Circular. Advanced Recycling. Accelerated.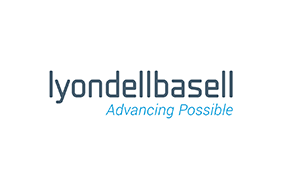 LyondellBasell Industries
LyondellBasell Industries
We are LyondellBasell – a leader in the global chemical industry creating solutions for everyday sustainable living. Through advanced technology and focused investments, we are enabling a circular and low carbon economy. Across all we do, we aim to unlock value for our customers, investors and society. As one of the world's largest producers of polymers and a leader in polyolefin technologies, we develop, manufacture and market high-quality and innovative products for applications ranging from sustainable transportation and food safety to clean water and quality healthcare. For more information, please visit www.lyondellbasell.com or follow @LyondellBasell on LinkedIn.
More from LyondellBasell Industries