Published 02-16-23
Submitted by Cadence Design Systems, Inc.
Originally published by Cadence
Congratulations to the recipients of Cadence's Black Students in Technology Scholarship!
Each of these eight students are pursuing technical degrees and were selected to receive a scholarship based on their impressive academic records, work in the community, leadership potential, and recommendations from professors.
Watch this short video and hear directly from the students as they dive into their personal experiences, post-graduation goals, and what drives them to shape the future of technology.
Abena Boadi-Agyemang, Carnegie Mellon University
"Since my childhood, I have always wanted to work on things that make peoples' lives better. When I learned about engineering in high school, I felt an immediate interest in the field because it would provide me with the skills to create solutions that help people, especially the most marginalized. My passion for human- and empathy-driven solutions is what motivates me today as a researcher who focuses on creating enabling technologies for marginalized folks."
Kora Hughes, New York University
"The world will tell you to hustle toward a manufactured goal as quickly as you can. Take a moment to breathe and envision what you want to do, not just for yourself or your family, but the world at large. If you find an answer, then let that be a fire burning so bright that nobody can burn it out."
Brian Langat, Stanford University
"Receiving this scholarship will come a long way in subsidizing my tuition and housing costs. This way, I will be able to focus on my academic and professional work and edge closer to achieving my career goals. In addition to providing financial assistance, being named a Cadence scholar is validation for the hard work and dedication I have put into my academics over the years, and a motivator to continue working hard."
Micky Nnamdi, Georgia Institute of Technology
"My inspiration to study an engineering discipline started out as a love for computers and curiosity as to how they work as a child. Over the years, this growing curiosity has made me understand their working principle, and applications to various areas to enhance the quality of life."
Kingsley Odae, Cornell University
"My first encounter with engineers at a hydroelectric plant as a child left an indelible mark on my motivation to pursue engineering. I felt inspired by the possibilities of renewable energy for my community. Growing up and experiencing unpredictable power outages, I envision myself helping developing countries implement alternative sources of energy for future generations. I left the dam with two words playing in my mind: "rotor" and "stator"—the key components in power generation."
Makanjoula Ogunleye, Virginia Tech
"While growing up, I observed how disruptive technology has been and how deeply it spreads to people and communities irrespective of race or tribe. For example, when the computer operating system was invented and companies started making user interfaces for personal computers, in no time at all, millions, if not billions, of people had PCs in their hands. This kind of disruption and impact is what inspired me to study a technical field. I intend to pursue a technical career or have a technology start-up company where I can work on or create products that impact people's lives positively."
Roman Scott, Stanford University
"To anyone who is aspiring to pursue an engineering degree, do not allow anyone to dissuade you from achieving your goal. Don't let anyone tell you you're not smart enough, you're not creative enough, or that you're not deserving enough to be an engineer. And, most importantly, don't ever let someone paint you as the 'diversity' token. You've earned your spot in your university or company even more so because of the mountains you've had to climb."
Devon Woodfine, Cal Poly Pomona
"Recognition of my commitment to becoming an engineer and uplifting my community has reinvigorated my ambitions to work on medical devices for people with chronic illnesses and disabilities. This scholarship not only alleviates financial stress but serves as a reminder of everything I have achieved up to this point and what I will achieve in the future."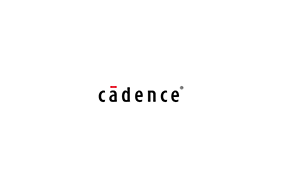 Cadence Design Systems, Inc.
Cadence Design Systems, Inc.
Cadence is a pivotal leader in electronic design, building upon more than 30 years of computational software expertise. The company applies its underlying Intelligent System Design strategy to deliver software, hardware and IP that turn design concepts into reality. Cadence customers are the world's most innovative companies, delivering extraordinary electronic products from chips to boards to systems for the most dynamic market applications, including consumer, hyperscale computing, 5G communications, automotive, mobile, aerospace, industrial and healthcare. For seven years in a row, Fortune magazine has named Cadence one of the 100 Best Companies to Work For. Learn more at cadence.com.
More from Cadence Design Systems, Inc.