Published 02-13-23
Submitted by International WELL Building Institute
CHICAGO and NEW YORK, February 13, 2023 /CSRwire/ - Enlivant, one of the nation's largest senior living providers, and the International WELL Building Institute (IWBI), the leading authority for transforming health and well-being with its people-first approach to buildings, organizations, and communities, announced today that Enlivant has been awarded renewal of its WELL Health-Safety Rating for Facility Operations and Management for its entire portfolio of 214 senior living communities. The rating recognizes Enlivant's commitment to promoting a safer and healthier environment for its employees and residents.
This prestigious distinction affirms that Enlivant's portfolio of communities actively maintained the requirements of the WELL Health-Safety Rating, by addressing consistent cleaning and sanitization protocols, emergency preparation plans, access to health service resources, and stakeholder engagement and communications.
The WELL Health-Safety Rating is an evidence-based, third-party verified rating for all new and existing building and space types focusing on operational policies, maintenance protocols, stakeholder engagement and emergency plans to address the current public health crisis and broader health and safety-related issues into the future.
"We are honored to be the first senior living organization to achieve the WELL Health-Safety rating for its entire portfolio and thrilled to earn this rating for the second consecutive year," said Dan Guill, CEO of Enlivant. "This renewal recognizes our ongoing commitment to providing healthy and safe environments for anyone who walks through our doors."
"People-first places are vitally important for our seniors and those who care for them," said Rachel Hodgdon, President and CEO of International WELL Building Institute. "Enlivant is continuing to set the bar for senior living owners and operators with its renewal of the WELL Health-Safety Rating across its entire system. We applaud their leadership and celebrate this exceptional achievement."
For more information on the WELL Health-Safety Rating, please click here.
About Enlivant
Since 1981, Enlivant has delivered a pioneering approach to senior living designed to give their residents a supportive, stimulating environment where they thrive in mind, body, and soul. With more than 200 communities across the United States and more than 7000 residents, the company strives to be the nation's most trusted senior living provider. Enlivant is a certified "Great Places to Work" for four years in a row and is the first senior living portfolio to earn the WELL Health-Safety Rating, recognizing their ongoing commitment to support the health and safety of everyone who walks through their doors. Learn more at www.enlivant.com.
About the International WELL Building Institute
The International WELL Building Institute (IWBI) is a public benefit corporation and the world's leading organization focused on deploying people first places to advance a global culture of health. IWBI mobilizes its community through the administration of the WELL Building Standard (WELL) and the WELL Health-Safety Rating, management of the WELL AP credential, the pursuit of applicable research, the development of educational resources, and advocacy for policies that promote health and well-being everywhere. More information on WELL can be found here.
International WELL Building Institute, IWBI, the WELL Building Standard, WELL v2, WELL Certified, WELL AP, WELL Portfolio, WELL Portfolio Score, The WELL Conference, We Are WELL, the WELL Community Standard, WELL Health-Safety Rating, WELL Health-Safety Rated, WELL Health-Equity, WELL Performance Rating, WELL Performance Rated, WELL Performance, WELL and others, and their related logos are trademarks or certification marks of International WELL Building Institute pbc in the United States and other countries.
View original content here.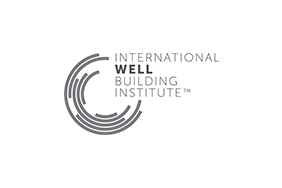 International WELL Building Institute
International WELL Building Institute
The International WELL Building Institute™ (IWBI™) is a public benefit corporation whose mission is to improve human health and well-being through the built environment. IWBI administers the WELL Building Standard™ (WELL) – a performance-based system for measuring, certifying, and monitoring features of buildings that impact the health and well-being of the people who live, work, and learn in them. IWBI was established pursuant to a Clinton Global Initiative commitment to improve the way people live by developing spaces that enhance occupant health and quality of life by sharing the WELL Building Standard globally. www.wellcertified.com
More from International WELL Building Institute