Published 02-10-23
Submitted by International Olympic Committee
International Olympic Committee news
Children across Los Angeles enjoyed more opportunities to play sport at little to no cost in 2022 thanks to the Olympic and Paralympic Games Los Angeles 2028. Last year, 90,000 kids enrolled in PlayLA, the youth sports programme developed by the local Organising Committee (LA28) and delivered by the City of Los Angeles Department of Recreation and Parks.
The initiative, made possible by the LA28 Olympic and Paralympic Games Organising Committee and the IOC, is making sport more accessible to children and young people between the ages of 5 and 17 ahead of the Olympic and Paralympic Games in 2028. The investment is the single largest commitment to youth sports development in California.
Earlier this week, LA28 provided a summary of the programme's success since its launch in November 2021. So far, PlayLA has:
Invested USD 30 million in youth sports
Expanded its programming to cover 35 Olympic and adaptive sports
Reached 90,000 children, one third of whom are between the ages of 7 and 10
Pledged to impact more than one million kids by 2028
Speaking about the programme, LA28 CEO Kathy Carter said: "PlayLA is our major commitment to the kids of Los Angeles: to reduce barriers of entry for kids who might not otherwise have a chance to continue to play. It's about providing them with an opportunity."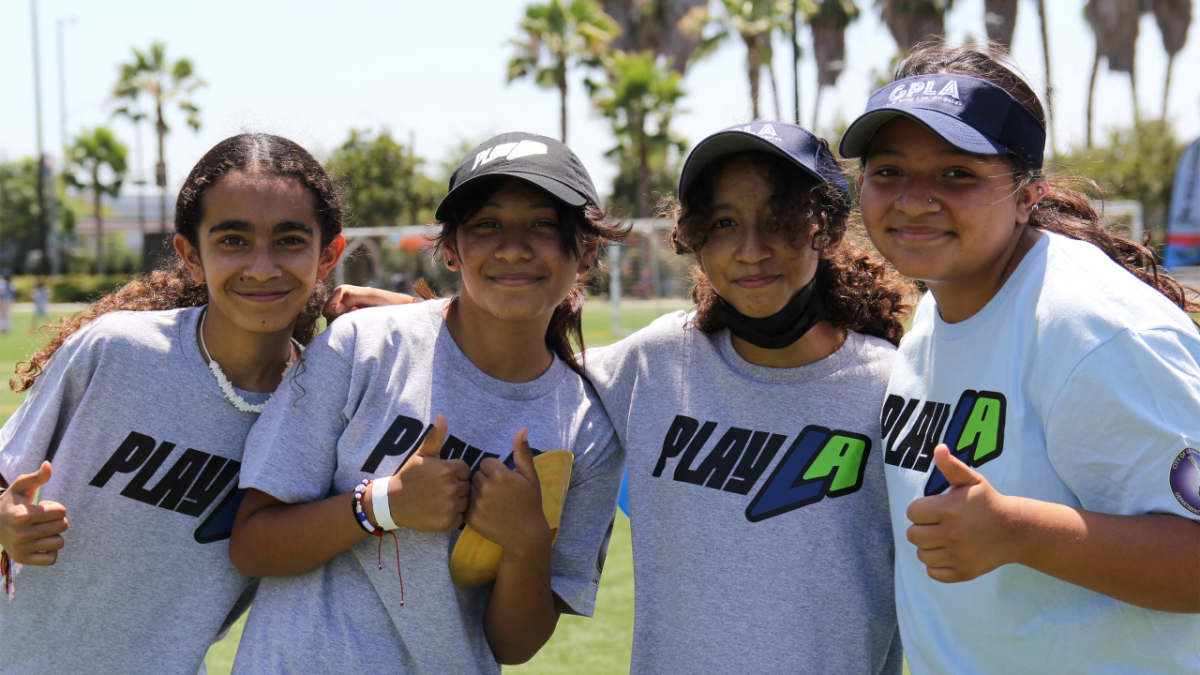 A lasting legacy
Although the Games are still five-and-a-half years away, PlayLA is already making an impact on the next generation, teaching them values and skills that they will carry with them for the rest of their lives.
Manny, 12, found his passion for judo through PlayLA and has since won a medal at a junior-level competition. Manny's parents and sensei said his involvement with PlayLA's judo programme taught him to be more focused and disciplined, and instilled a sense of confidence that carries over to other aspects of his life.
For the 2022-23 school year, PlayLA has expanded its programming to include adaptive sports such as Para swimming, wheelchair tennis, wheelchair basketball, visually impaired and blind football, Para equestrian, sitting volleyball, adaptive skateboarding and Para surfing.
LA28 also recently approved funding to extend hours for more classes, and to cover the cost of transport and National Governing Body (NGB) membership fees for PlayLA participants so that they can compete in NGB-sanctioned competitions and events.
"We're expanding the programme this year, and we'll have an impact on more kids," adds Carter. "By the time we get to 2028, we're hoping somebody will be walking into the Opening Ceremony who started in PlayLA."
By the time we get to 2028, we're hoping somebody will be walking into the Opening Ceremony that started in PlayLA

Kathy Carter
LA28 CEO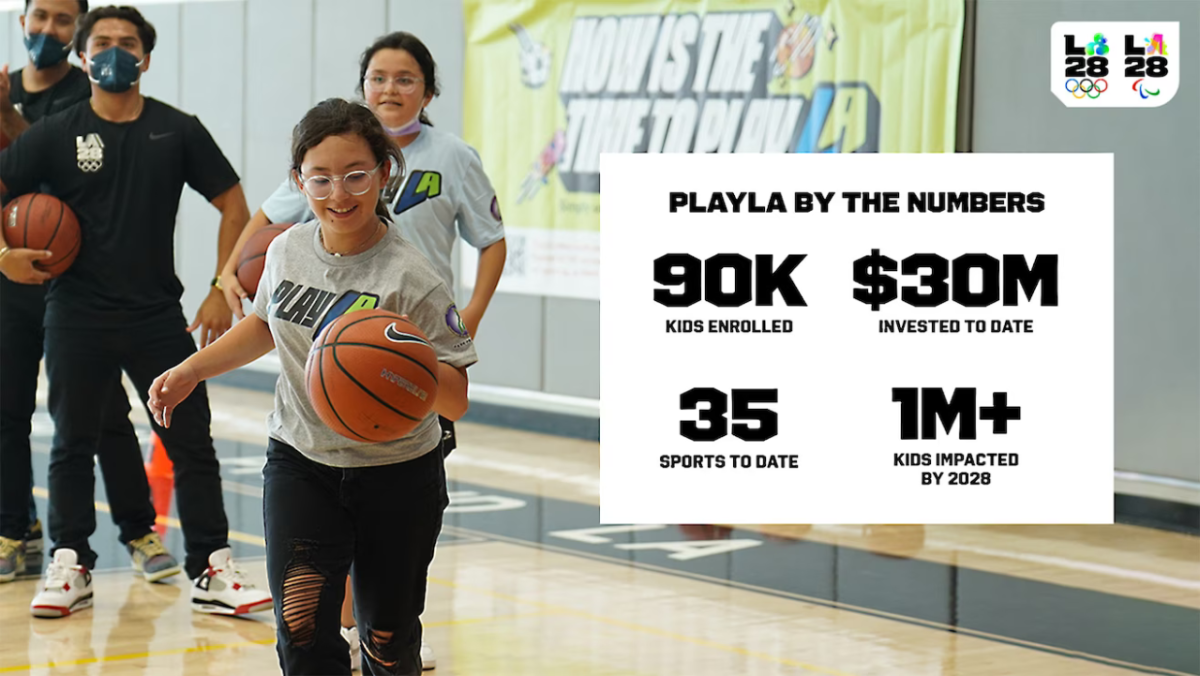 Sport fundamental to LA28 preparations
With the PlayLA youth sports programme continuing to grow in 2023, LA28's Games preparations are also advancing. Sport remains fundamental to planning, as highlighted by the Organising Committee's pledge to make the Olympic and Paralympic Games in 2028 the most athlete-centred in history.
LA28 has already formed an Athletes' Commission, recruited athletes to work for the organisation, and set up a fellowship that invites athletes to undertake two salaried six-month rotations with LA28's operational teams, giving them the opportunity to learn from and work alongside experienced professionals from a variety of departments.
"We're really focused on continuing to integrate the athletes into our programmes," explains Carter. "We're pleased not just with our Athletes' Commission, but with the programme we set up called the Athlete Fellowship, which has really been a great pipeline for us to have Olympians and Paralympians who become full-time staff."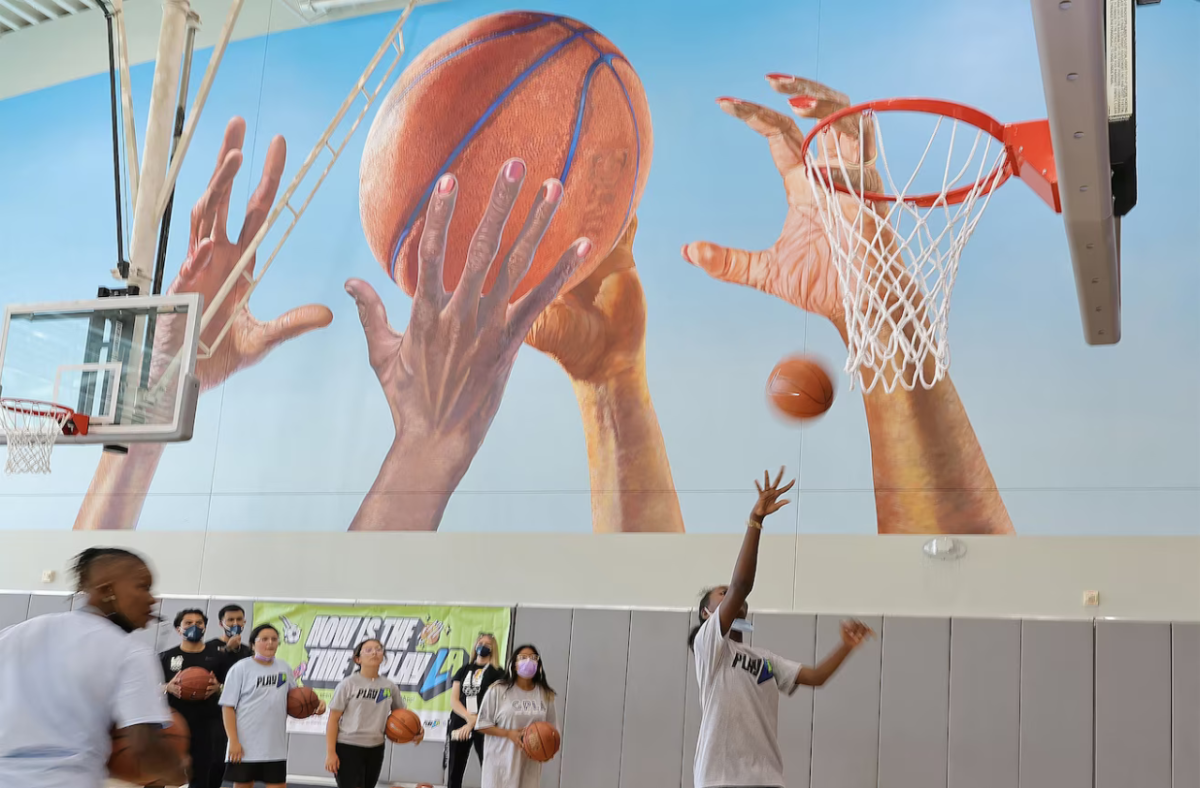 In addition to sport and athletes, a priority for LA28 this year will be increasing collaboration and co-creation with the community, not just in Los Angeles but across the United States. It also plans to increase revenue generation, building on a strong foundation of domestic partners who have already committed to supporting the Games. Such factors will be key to advancing LA28's preparations, as it gets ready to take on the spotlight from Paris following the conclusion of next year's Olympic and Paralympic Games.
For more information about the Olympic and Paralympic Games LA28, visit la28.org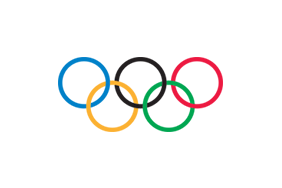 International Olympic Committee
International Olympic Committee
The International Olympic Committee (IOC) is a not-for-profit independent international organisation that is committed to building a better world through sport. It redistributes more than 90 per cent of its income to the wider sporting movement, which means that every day the equivalent of USD 3.4 million goes to help athletes and sports organisations at all levels around the world.
As the leader of the Olympic Movement, the IOC acts as a catalyst for collaboration between all parties of the Olympic family, from the National Olympic Committees (NOCs), the International Sports Federations (IFs), the athletes and the Organising Committees for the Olympic Games (OCOGs) to the Worldwide Olympic Partners, broadcast partners and United Nations (UN) agencies, and shepherds success through a wide range of programmes and projects. On this basis, it ensures the regular celebration of the Olympic Games, supports all affiliated member organisations of the Olympic Movement and strongly encourages, by appropriate means, the promotion of the Olympic values.
More from International Olympic Committee