Published 02-09-23
Submitted by International WELL Building Institute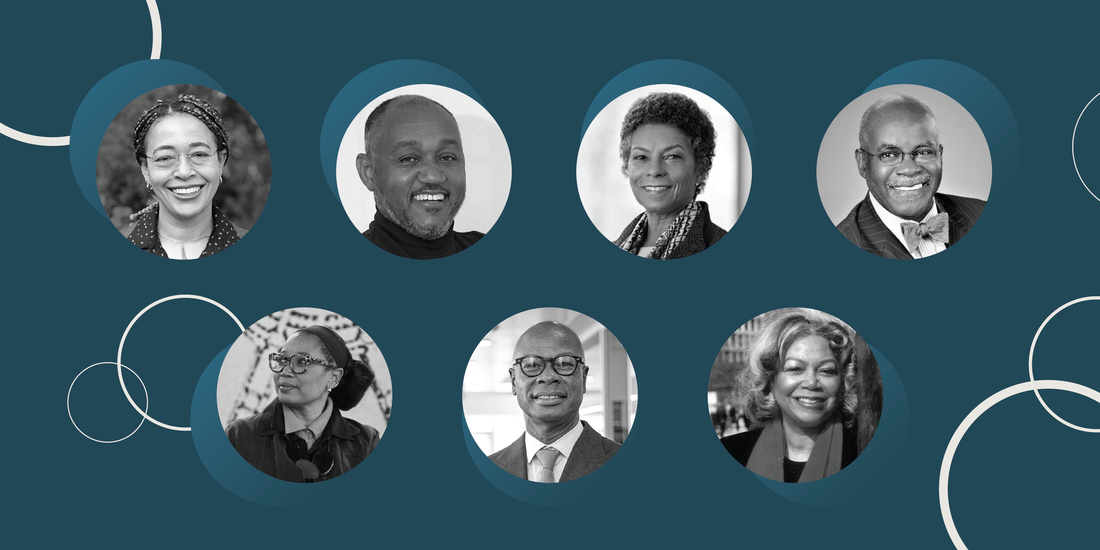 Black Americans have played a vital role in helping to advance America's economic, political and cultural landscape. In 1976, President Gerald Ford declared the first Black History Month, saying it was "the opportunity to honor the too-often neglected accomplishments of Black Americans in every area of endeavor throughout our history." And every U.S. president since Ford has designated the month of February as Black History Month to honor the achievements, contributions and resilience of the Black community.
To help honor and celebrate Black history, the International WELL Building Institute (IWBI) is kicking off the month by shining a light on seven Black leaders who are driving the movement and helping advance better buildings and thriving communities through their distinguished work in sustainability, health, well-being and equity.
Risa Lavizzo-Mourey, Visionary who Launched the Culture of Health Agenda
Risa Lavizzo-Mourey, a physician and world-renowned expert in health policy and geriatric medicine, is the Robert Wood Johnson Foundation Population Health and Health Equity Professor Emerita at the University of Pennsylvania. She was also the longtime president and chief executive officer of the Robert Wood Johnson Foundation. And before that, for 15 years, she served as a distinguished professor and administrator at the University of Pennsylvania. In 2015, she was tapped by the White House to co-chair the working group on quality care for the White House Health Care Reform Task Force. She was co-chair for the congressionally requested Institute of Medicine study on racial and ethnic disparities in health care. What you may not find readily on her bio is that she helped coin the phrase "culture of health," as well as all the foundational programmatic scaffolding necessary to galvanize the country around a larger "culture of health" mission to better address the social determinants of health. Lavizzo-Mourey, who was an inaugural member of IWBI's Governance Council, currently serves on the Smithsonian Institution Board of Regents as well as several other boards.
"What we mean by 'building a Culture of Health' is shifting the values—and the actions—of this country so that health becomes a part of everything we do." — Risa Lavizzo-Mourey in 2014 while president and CEO of RWJF during keynote address at Spotlight: Health.
Cheryl Durst, Pioneer Mobilizing the Global Interior Design Community
Cheryl Durst, executive vice president and CEO of the International Interior Design Association (IIDA), is squarely focused on spurring progress, driving change and encouraging the expansion of the interior design industry. Referred to as "an ambassador for innovation and expansion and a visionary strategist" by Interior Design magazine, she has taken up the charge to achieve broad recognition of the value of design and its significant role in society through both functionality and engagement in every day work spaces and the built environment. Thanks to her leadership, Durst has grown IIDA to 58 countries with more than 15,000 members. She curates and publishes Perspective, the association's thought-leadership journal, and is also a member of the Board of Trustees for both the New York School of Interior Design (NYSID) and Chicago's Museum of Contemporary Art, and a member of IWBI's Governance Council.
"We are moving into a period away from austerity and cold to warmth and comfort and accessibility. Whether it's post-pandemic or a greater degree of attention to culture, the built environment is becoming more human." — Cheryl Durst recently in an interview in Chicago Magazine.
Dr. Yele Aluko, a CMO for the Movement
Dr. Yele Aluko is the chief medical officer (CMO) at EY for the Americas Business Consulting Health Sector. As a proven physician executive and leader with 25 years of clinical and administrative health system experience, he regularly advises health system clients and C-Suite executives, providing guidance and insight on health trends and enterprise growth opportunities. Much of his work is focused on advising on return-to-workplace strategies that prioritize the health and safety of its employees, as well as providing insight on return-to-work strategies and solutions designed to preserve workforce well-being and safety during and in the aftermath of COVID-19. He is also a well-recognized global thought leader working to support organizations pursuing efforts to address health disparities and achieving health equity. Dr. Aluko, who is a co-chair of IWBI's new Investing for Health Advisory, also served as a co-chair of its Health Equity Advisory.
"We have incontrovertible societal and scientific evidence that highlights the reality of the prevailing relics of systemic racism in healthcare. We must first align around this reality." — Dr. Yele Aluko in an interview featured on Fierce Healthcare in 2020.
Clarence E. Anthony, the Nation's Advocate for Thriving Cities
Clarence E. Anthony is CEO and executive director of the National League of Cities (NLC), the largest and oldest organization representing America's cities, towns and villages and their leaders. In the last few years, he has focused his work and advocacy to secure historic federal support for local governments struggling to respond, recover and rebuild from the COVID-19 pandemic. Because of his leadership, local communities received tens of billions of dollars in direct, flexible federal relief through the CARES Act, the American Rescue Plan and the Infrastructure Investment and Jobs Act. Each of these noteworthy policy victories helped deliver transformative investments in local governments. As head of NLC, Anthony, a former mayor, continues to advance policies that strengthen local leadership and provides support for local leaders to promote equitable public health and safety, economic development and sustainability for all residents. As part of IWBI's multi-year partnership with NLC, Anthony has also helped lead collaborative work, as he says, "to broaden access to healthy community solutions and to create stronger cities, towns and villages." He currently serves as a co-chair of IWBI's WELL City Advisory and served previously as First Vice President of International Union of Local Authorities and as Founding Treasurer of United Cities and Local Governments (UCLG).
"There are glaring differences in residents' health, well-being, and life expectancy from city to city and neighborhood to neighborhood. But there are transformational efforts underway in communities across the country to address these disparities – which is exactly what we want to bring to light with the Solutions Forum." — Clarence E. Anthony last fall at the inaugural Cities of Opportunity Solutions Forum.
Dianne Dillon Ridgley, a Lifelong Activist for Human Rights and Sustainability
Dianne Dillon Ridgley has been a lifelong advocate for human rights, female empowerment and sustainability. She started in the environmental field as a college intern during the early days of the Environmental Protection Agency. Since then, she has traveled the globe to promote women's rights and fight for environmental sustainability. For nearly a decade, she was the United Nations representative for the World YWCA, where she led advocacy for education and political access for women in international conferences and negotiations around the world. In previous capacities, she served as CEO of the Women's Environment and Development Organization, president of the Association of Iowa Human Rights Agencies and a longtime board member of Interface, Inc. She also played leadership roles in many of the most seminal global environmental gatherings. By appointment of the White House, she attended the 1992 Earth Summit in Rio, the 1997 UN General Assembly on the results of Rio, and the 2002 World Summit on Sustainable Development in South Africa. She was the only person to have participated on all three U.S. delegations. For the past two years, she served as a co-chair of IWBI's Health Equity advisory.
"When people would say, 'Well, we have to make these cost decisions about what makes sense [as justification for redlining and other community injustices], one of things I've always said, and we've certainly understood this as communities of color, it has always cost. It has cost us in our lives. It has cost us in our capacity. It has cost us by not being able to even participate in being able to accumulate wealth. We are finally putting on the agenda…that how community decisions are made has to be equitable, fair and just. The 21st Century is the Justice Century." — Dianne Dillon Ridgley during her remarks at IWBI's webcast on Building a Powerful Narrative for Health Equity.
Ruth Thomas-Squance, a Champion for Health Equity
Dr. Ruth Thomas-Squance, PhD, MPH, is a distinguished national leader on healthy equity, bringing an interdisciplinary lens and systems change mindset to the promotion of health and social equity. Her passion for health equity has taken her from a successful career in biomedical research to management in the non-profit and public sectors. As Co-Executive Director at the Build Healthy Places Network, she leads a national center positioning cross-sector partnerships from community development, public health and healthcare sectors to leverage community-centered investments across the country to address the drivers of health and advance racial equity. She brings 15 years of experience working in multi-sector collaborations with diverse partners. She is also Vice Chair of the Board of Directors at the U.S. Green Building Council and serves on the Multi-Sector Partner Group of the Center for Health Justice at the American Association of Medical Colleges and the American Public Health Association's Alliance for Disease Prevention and Response.
"As we seek to redress patterns of disinvestment that have deprived too many of our communities, often along racial and ethnic lines, how can we think about the infrastructure that supports health and well-being? What role can we imagine for those shaping our built environment? While we continue to make advances in the quality of buildings internally, we can challenge the expansion to consider the broader role of the built environment for influencing the vital conditions [for well-being]." — Ruth Thomas-Squance in an article titled, "The Impact of Vital Conditions on Community Health."
Carlton Brown, a Driving Force for Sustainable, Resilient and Equitable Communities
Carlton Brown has been a driving force throughout his career in elevating pioneering development strategies to bring capital markets to disinvested communities. He has blazed a path forward by bringing critical investment for "sustainable restorative" human settlements in some of our most vulnerable communities. He sees investment in sustainable human settlement as the most important strategy for stemming climate change, adapting to climate change and creating resilient and equitable communities. As principal at Direct Invest, he has translated that vision into reality, delivering on numerous projects, including several affordable housing projects in economically devastated communities in Brooklyn and Harlem, NY. Through his leadership, he has helped shift how the market approaches urban development, demonstrating a new paradigm rooted in green, economically sustainable and equitable urban investments that value cultural diversity. Carlton recently served as a co-chair of IWBI's Health Equity Advisory.
"We often overlook the importance of health and human diversity in sustainability, but our objective is to create a sustainable community, not just a green building." — Carlton Brown describing his work on the Kalahari, a sustainable building project in Harlem developed by Full Spectrum.
View original content here.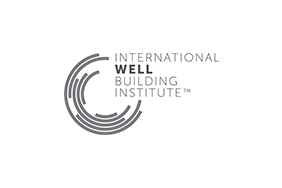 International WELL Building Institute
International WELL Building Institute
The International WELL Building Institute (IWBI) is a public benefit corporation and the world's leading organization focused on deploying people-first places to advance a global culture of health. IWBI mobilizes its community through the administration of the WELL Building Standard (WELL Standard) and WELL ratings and certifications, management of the WELL AP credential, the pursuit of applicable research, the development of educational resources and advocacy for policies that promote health and well-being everywhere. More information on WELL can be found here.
IWBI is a participant of the United Nations Global Compact, the world's largest corporate citizenship initiative, and helps companies advance the UN Sustainable Development Goals (SDGs) through the use of WELL.
More from International WELL Building Institute