Published 02-07-23
Submitted by Griffith Foods
February 7, 2023 /CSRwire/ - Griffith Foods is excited to announce the release of our newest white paper, The State of Plant-Based Nutrition!
In this report, we explore the state of nutrition today to help food developers deliver on plant-based demand while juggling consumer preferences for taste and texture. Calling on insights from our very own food scientists, nutrition scientists, culinarians, and industry experts, we examine what it means to eat healthy, and what role plant-based proteins play in the future of health and nutrition.
Griffith Foods is driven by our purpose, We Blend Care and Creativity To Nourish the World. We remain intentional about regularly gathering global insights and partnering with early innovators in the alternative protein space to help pioneer the future of food. Our innovation team is heavily focused on alternative protein, and with branches all over the world, we continually share our research and global insights, ideas, and recipes to impact every region where people live. In addition, Nourish Ventures, our growth engine for a new generation of creators on the cusp of growth, exists to discover and cultivate the most pivotal alternative protein and food industry innovation, deliciously, nutritious, and sustainably. Backed by over 100 years of experience, we provide promising founders with the strategic resources and global access they need to rapidly scale and achieve our mutual aspiration of nourishing the world. Together, we blaze a trail toward a brighter food ecosystem that empowers human and planetary health.
"The state of plant-based foods across the globe continues to evolve. There are many passionate entrepreneurs and organizations that continue to focus on creating the change that is needed to feed a growing population. It will take great organizations in both traditional and non-traditional spaces to advance the alternative protein industry, including the basic human nutritional needs that we derive from our food choices."

Mike Snodgrass
Managing Director, Global Alternative Proteins

With a century of industry expertise, comprehensive global insights, collaborative partnerships, and purpose-driven passion, Griffith Foods leads the way in helping to develop more nutritious, better-for-you ingredients across the globe. Whether in promoting mindful eating or plant-based innovation, we aim to nourish the world. We strive to make plant-based food as innovative as it is delicious.
Click here to download The State of Plant-Based Nutrition Report.
View original content here.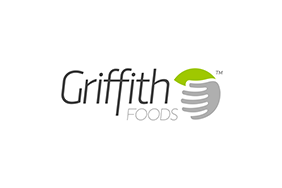 Griffith Foods
Griffith Foods
Griffith Foods is the caring, creative product development partner helping food companies meet the evolving needs of consumers while sustaining the planet. As a family business for more than 100 years, Griffith Foods is known for true, collaborative innovation. Our relationships with farmers, customers and others allow us to create delicious, nutritious foods that are better for people and better for the planet. Our people are united in advancing our purpose: "We blend care and creativity to nourish the world." For more, visit www.griffithfoods.com.
More from Griffith Foods