Published 01-27-23
Submitted by LyondellBasell Industries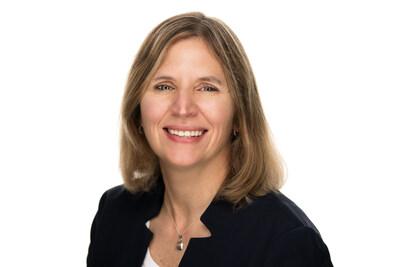 HOUSTON, January 27, 2023 /CSRwire/ - LyondellBasell announced it has selected Trisha Conley as its Executive Vice President, People and Culture. Trisha will be a member of the company's Executive Committee and will assume the role on Feb. 1, 2023. She will lead LyondellBasell's vision and strategy to enhance the employee experience, organizational performance, and company culture to be the best and most inspiring in the industry. To support LyondellBasell in its new corporate strategy, the leader for People and Culture will play a pivotal role in driving the company's cultural transformation.
"Our people are the heart and driving force of our company, and we recognize that a corporate culture rooted in strong core values is what will make us the best and most inspiring company in the industry," said Peter Vanacker, LyondellBasell CEO. "By instilling the right corporate culture, I am convinced that we can improve our global employee experience and further increase our operational performance."
"This is an exciting time to be joining LyondellBasell, where the company is enhancing its vision, mission and values," said Trisha Conley. "People, diversity, equity and inclusion, and a purpose- and value-driven organization are key factors in excelling as a company. I look forward to leveraging my experience, engaging this great team and helping LyondellBasell continue to thrive."
Trisha brings more than 25 years of experience in the oil and gas industry as well as the renewable products sector leading human resources, talent management, global integration and organizational development. She comes to LyondellBasell from Chevron Renewable Energy Group, where she was Senior Vice President, People Development. Prior to that, she was the Vice President of Human Resources at BP.
About LyondellBasell
As a leader in the global chemical industry, LyondellBasell strives every day to be the safest, best operated and most valued company in our industry. The company's products, materials and technologies are advancing sustainable solutions for food safety, access to clean water, healthcare and fuel efficiency in more than 100 international markets. LyondellBasell places high priority on diversity, equity and inclusion and is Advancing Good with an emphasis on our planet, the communities where we operate and our future workforce. The company takes great pride in its world-class technology and customer focus. LyondellBasell has stepped up its circularity and climate ambitions and actions to address the global challenges of plastic waste and decarbonization. In 2022, LyondellBasell was named as one of FORTUNE Magazine's "World's Most Admired Companies" for the fifth consecutive year. For more information, please visit www.LyondellBasell.com or follow @LyondellBasell on LinkedIn.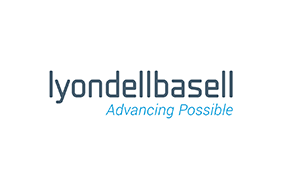 LyondellBasell Industries
LyondellBasell Industries
We are LyondellBasell – a leader in the global chemical industry creating solutions for everyday sustainable living. Through advanced technology and focused investments, we are enabling a circular and low carbon economy. Across all we do, we aim to unlock value for our customers, investors and society. As one of the world's largest producers of polymers and a leader in polyolefin technologies, we develop, manufacture and market high-quality and innovative products for applications ranging from sustainable transportation and food safety to clean water and quality healthcare. For more information, please visit www.lyondellbasell.com or follow @LyondellBasell on LinkedIn.
More from LyondellBasell Industries