Published 01-20-23
Submitted by Bristol-Myers Squibb Company
Amgen Joins Gilead Sciences as a Program Supporter
Applications Now Open for Physicians and Medical Students
Originally published on Bristol Myers Squibb News & Perspectives
PRINCETON, N.J., January 19, 2023 /3BL Media/ -- The Robert A. Winn Diversity in Clinical Trials Award Program (Winn Award Program) established by the Bristol Myers Squibb Foundation (BMSF) announced that Amgen, a global biotechnology company, has committed to contribute $8 million over the next four years. This contribution will enable the program to reach additional physicians and medical students, further expanding the initiative that aims to extend the reach of clinical trials in underserved patient populations in U.S. communities.
The Winn Award Program has so far trained 114 early-stage investigator physicians, and it has provided an immersive experience in community-based clinical research to 44 medical students who are from diverse racial and ethnic backgrounds. It is now accepting applications from physicians for the third cohort of its Robert A. Winn Diversity in Clinical Trials: Career Development Award (Winn CDA) and from medical students for the second cohort of its Robert A. Winn Diversity in Clinical Trials: Clinical Investigator Pathway Program (Winn CIPP) Award. With the additional support from Amgen, it is set to reach more than 300 diverse and community-oriented clinical investigators and 300 diverse medical students by 2027.
"With the skills, experience and networks they will gain from participation in the Winn Award Program, these extraordinary physicians and students will make a significant difference in how healthcare is delivered in the U.S.," said Jude Ngang, Executive Director, and leader of the Amgen Representation in Clinical Research (RISE) program. "Supporting physicians and medical students dedicated to health equity and emphasizing the need for increasing diversity in clinical trials early in their careers is an important step toward improving the health of all people."
Diversity in clinical trials is a longstanding challenge in healthcare, and currently close to 80% of participants in clinical research trials are white, according to the Food and Drug Administration. Lack of diversity in clinical trials hinders the ability to eliminate health disparities and ensure medicines are safe and effective for all patients. To address this issue, the BMSF created the Winn Award Program in 2020 as part of its commitment to health equity, inclusion and diversity. The BMSF chose Virginia Commonwealth University (VCU) as the program implementation partner and the American Association for Cancer Research (AACR) as a curriculum partner to deliver The Robert A. Winn – AACR Design and Implementation of Clinical Trials Workshop, the first training the Winn CDA scholars receive. The program is named in honor of Robert A. Winn, M.D., Director and Lipman Chair in Oncology, VCU Massey Cancer Center and Chair of the Winn Award Program National Advisory Committee.
"It is no secret that the current state of clinical research does not reflect the diversity of the U.S. population," said John Damonti, President, Bristol Myers Squibb Foundation (BMSF). "Substantial, lasting change can be accomplished only if everyone is a part of this movement in diversifying healthcare. As we strive to ensure that safe and effective medicines and therapies are available for all across the nation, we are honored to have Amgen serve as a supporter of the Winn Award Program in achieving this vision."
The BMSF pledged $100 million to support 250 Winn CDAs and 250 Winn CIPPs over the span of the program. In 2022, Gilead Sciences committed $14 million of support, including 10 Winn CDAs and 10 Winn CIPPs per year for four years.
"Gilead is pleased to welcome Amgen to the Winn Award Program as a new and very appreciated supporter," said Merdad Parsey, MD, PhD, Chief Medical Officer, Gilead Sciences. "At Gilead, we're committed to creating a healthier world for everyone. By investing in the training and development of clinical trial scientists, we're recognizing and supporting transformative medical breakthroughs while expanding reach to more patient populations and communities."
The Winn Award Program currently offers two awards: the Winn CDA, a two-year program designed to support diverse physicians and those who have demonstrated commitment to increasing diversity in clinical trial research within their local communities, and the Winn CIPP, a six-week summer externship during which diverse medical students are provided an immersive experience in community-based clinical research. The Winn Award Program encourages others in the healthcare industry to consider participating as faculty and/or sponsors. Interested parties can learn more about the program at diversityinclinicaltrials.org and contact the team at winnawardinfo@vcu.edu.
About the Bristol Myers Squibb Foundation
The Bristol Myers Squibb Foundation, an independent charitable organization, focuses on communities most at risk of suffering the impacts of serious diseases in regions of the world that are hardest hit. It empowers partners to develop and test innovative solutions to advance health equity and improve access to quality healthcare for patients. Grant making focuses on cancer, cardiovascular disease, and immunologic disease, as well as clinical trial diversity in the United States, and prevalent cancers in nine African countries, Brazil and China. The mission of the Bristol Myers Squibb Foundation is to promote health equity and improve the health outcomes of populations disproportionately affected by serious diseases by strengthening healthcare worker capacity, integrating medical care and community-based supportive services and mobilizing communities in the fight against disease. For more information, visit Bristol Myers Squibb Foundation (bms.com).
About Virginia Commonwealth University
Virginia Commonwealth University (VCU) is a major, urban public research university with national and international rankings in sponsored research. Located in downtown Richmond, VCU enrolls nearly 29,000 students in 238 degree and certificate programs in the arts, sciences and humanities. Twenty-three of the programs are unique in Virginia, many of them crossing the disciplines of VCU's 11 schools and three colleges. For more, please visit vcu.edu.
About the American Association for Cancer Research
Founded in 1907, the American Association for Cancer Research (AACR) is the world's first and largest professional organization dedicated to advancing cancer research and its mission to prevent and cure cancer. AACR membership includes more than 52,000 laboratory, translational, and clinical researchers; population scientists; other health care professionals; and patient advocates residing in 130 countries. The AACR marshals the full spectrum of expertise of the cancer community to accelerate progress in the prevention, diagnosis, and treatment of cancer by annually convening more than 30 conferences and educational workshops, the largest of which is the AACR Annual Meeting. In addition, the AACR publishes 10 prestigious, peer-reviewed scientific journals and a magazine for cancer survivors, patients, and their caregivers. The AACR funds meritorious research directly as well as in cooperation with numerous cancer organizations. As the Scientific Partner of Stand Up To Cancer, the AACR provides expert peer review, grants administration, and scientific oversight of team science and individual investigator grants in cancer research that have the potential for near-term patient benefit. The AACR actively communicates with legislators and other policymakers about the value of cancer research and related biomedical science in saving lives from cancer. For more information about the AACR, visit www.AACR.org.
About Gilead Sciences, Inc.
Gilead Sciences, Inc. is a biopharmaceutical company that has pursued and achieved breakthroughs in medicine for more than three decades, with the goal of creating a healthier world for all people. The company is committed to advancing innovative medicines to prevent and treat life-threatening diseases, including HIV, viral hepatitis and cancer. Gilead operates in more than 35 countries worldwide, with headquarters in Foster City, California.
Corporate Philanthropy-News
Media: media@bms.com
Source: Bristol Myers Squibb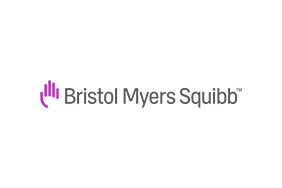 Bristol-Myers Squibb Company
Bristol-Myers Squibb Company
Bristol-Myers Squibb is a global biopharmaceutical company whose mission is to discover, develop and deliver innovative medicines that help patients prevail over serious diseases. For more information, please visit www.bms.com or follow us on Twitter at http://twitter.com/bmsnews.
More from Bristol-Myers Squibb Company