Published 12-14-22
Submitted by Qualcomm Inc.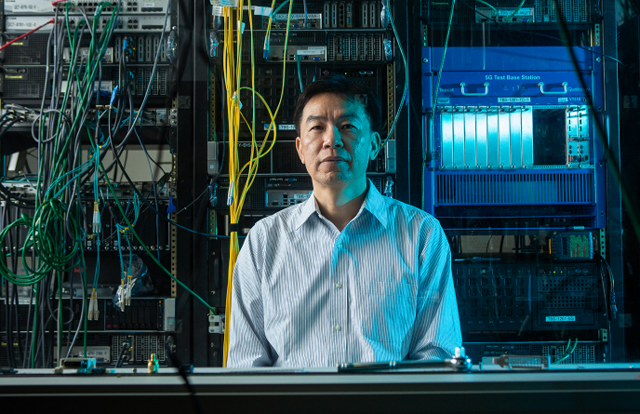 Welcome to Qualcomm Invents. In this series, we're talking with some of Qualcomm's most prolific inventors about their work, the impact of their inventions, and their inspiration.
Do you remember when you browsed the web on a smartphone for the first time? Or when you discovered the magic of a text? Thank 3G for that.
How about your first quality video stream or video call? That was 4G.
Today, 5G is pushing boundaries further, allowing you to stream movies in Ultra HD, play mobile games with console-level graphics, hail a rideshare in an instant, and more. Beyond the smartphone, 5G is accelerating digital transformation across countless industries, revolutionizing mobile computing, and ushering in an era of intelligent, connected automobiles.
Each new wireless communication "G" opens the door to something previously unimagined — something Qualcomm Technologies, Inc. inventor Dr. Tao Luo (Senior Director, Engineering) knows firsthand. Since joining Qualcomm in 2004, Luo has invented thousands of different patented technologies, and he currently serves as the systems lead for wireless research and development (WRD) on Qualcomm's 5G mmWave project.
We recently caught up with Luo to talk about the impact of his inventions, his role in wireless research and development, and his contributions to 3G, 4G, and 5G technology innovations that are paving the way to 6G.
The following conversation has been lightly edited for clarity and length.
Can you tell us a little about your research and the role you have at Qualcomm?
So, I've been at Qualcomm for almost 20 years doing various projects on fundamental cellular research. Currently, I lead the system engineering team for our millimeter-wave research project, which includes system design, analysis, standardization, and prototyping for 5G, 5G advanced, and now 6G.
We hear a lot about how 5G is a world-changing technology that's ushering in a new era of connectivity. But can you tell us a little about the origins of 5G, and explain the connection between 5G and 4G?
That's a good question, and my answer is simple: 5G is like an enhanced version of 4G with a lot of useful new features added in. Many components of 5G were borrowed and evolved from 4G. Take the idea of cell search that I worked on, for example.
When a phone powers on, the first thing it needs to do is understand which cell tower it can connect to. These different towers have different IDs (there're over a thousand different possible IDs in 5G, up from around 500 in 4G), and your phone needs to determine and rank which of these towers has the strongest signal to connect to in order to start a call or begin sharing data.
This cell search is based on two signals: the primary synchronization signal (PSS) and the secondary synchronization signal (SSS). This started as a technique in 4G for the same purpose – but I came up with the idea of using a PSS index to generate one sequence to scramble another sequence for the SSS, thereby randomizing interference between different nearby cell towers and giving your phone a clearer idea of which tower has the best signal to connect to. So, this fundamental aspect of how 5G works can trace its origins back to a 4G idea.
Could you give us a sense of the amount of inventions in 5G that came from ideas generated during the 4G era?
I would say a significant amount of the cell search techniques began as 4G research. During the research and development phases of 4G, we came up with a lot of ideas. Some of them went into 4G, but some were added into 5G later. A significant percentage of 5G came out of 4G — both the ideas that got adopted in the 4G standard, and many ideas we came up with that weren't initially part of the standard. A lot of that research became part of the 5G standards. That's how it works: we continuously solve problems, evolve ideas, do research, test things out. We never stop.
Can you talk about what it's like specializing in wireless research and development?
Although our work is highly technical, whether we're at implementation, prototyping, or working with our product team, we're continually asking, "How do we implement our ideas in the real world?" Plus, we build on our work. For example, when I joined Qualcomm, it was still the 3G era. Later, I worked on the transition to 4G. At that time, we were generating a significant number of inventions and insights that would eventually lead to 5G. Specializing in wireless research and development, I try to emphasize this point: a focus on implementation plus strong product interaction creates more useful inventions.
And of course, we're always looking ahead. We want to make sure the work is aligned with our goals, but we also want to be pushing the boundaries of what's possible.
I understand Qualcomm has a culture of innovation. Can you share specifically what that looks like in your day-to-day work?
Qualcomm is like heaven for an inventor. There are so many smart people around, and we're continually bouncing ideas off one another. Even with just a few words exchanged, we're coming up with very smart, interesting, useful ideas — while keeping an eye on the bigger picture. It helps when all your colleagues are also nerds who are really obsessed with the fine details. And when you're in this kind of environment, your own ideas tend to be even better because you're constantly challenged.
Qualcomm is the perfect environment for the inventor. It's collaborative, and full of people with a wide range of expertise. I'm always learning from everyone around me. And when we work together, our work always has the potential to have a much bigger impact.
Learn more about the culture of innovation at Qualcomm.
.Read more about other inventors behind Qualcomm's innovative breakthroughs.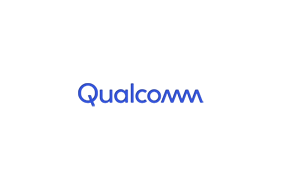 Qualcomm Inc.