Published 12-12-22
Submitted by Qualcomm Inc.
From farms and factories, to Snapchat, the Meta Quest 2, Resident Evil 4, the AXON Body 3 and Fleet 3, the Cadillac LYRIQ, and countless cutting-edge devices and platforms, Qualcomm AI Solutions are conquering some of the world's toughest problems.
Thanks to our powerful Qualcomm AI Engine, we can now run highly complicated neural networks solely on-device to keep your personal data local and secure. This exciting technology also allows us to scale and deploy our long-proven mobile AI innovations to wireless earbuds, smartphones, laptops, robotics, IoT, data centers, and cars — in other words, everything at the Connected Intelligent Edge.
What is the Connected Intelligent Edge?
The Connected Intelligent Edge is how we envision a future where everything is intelligently connected. Our on-device AI is at the core of what makes edge devices intelligent — providing high-performance, efficient computing and cutting-edge wireless technologies that connect everything. Furthermore, our leadership in on-device AI processing further amplifies key technologies such as camera, sound, gaming, sensors and connectivity, as well as the user experiences they bring. These technologies will scale to support every single device at the edge. Check out the following link to learn more about how Qualcomm Technologies supports Connected Intelligent Edge devices.
Pushing autonomous driving
With our Snapdragon Digital Chassis, we bring a comprehensive set of connected automotive platforms for telematics and connectivity, computing, and driver assistance and autonomy. With these capabilities at hand, automakers can deliver connected and intelligent experiences that are safer, customizable, and immersive.
Within the Snapdragon Digital Chassis, there are currently four platforms, two of which leverage on-device AI: the Snapdragon Ride Platform and the Snapdragon Cockpit Platform. Snapdragon Ride provides on-device AI for front and surround-view cameras for advanced driver assistance systems (ADAS) and autonomous driving (AD). The Snapdragon Cockpit Platform provides an immersive, comfortable experience powered by AI – this includes in-car voice assistance, augmented reality-based navigation systems, personalized audio experiences with multi-audio zones and engine noise suppression capabilities, and in-cabin monitoring.
Providing excellent video and voice calls
As video conferencing has become part of our day-to-day lives, we are constantly improving how we interact with our devices. Our Qualcomm AI Engine delivers unparalleled user experiences in Snapdragon powered laptops, running AI-based noise cancellation and suppression for the Snapdragon Compute Platforms. We are also scaling these AI qualities and putting them in the latest earbuds powered by our Qualcomm S5 Sound Platform with advance AI-base noise cancellation.
Creating smarter factories
We envision creating a future where everything is connected. This includes factories where our robotics solutions, powered by Qualcomm Robotics RB6 Platform, can run complex on-device AI applications and deep learning workloads to transform industries. Our Qualcomm Vision Intelligence Platform provides IoT devices capabilities to perform body detection, face recognition, object classification, license place recognition and more, driving AI into the industrial space – keeping data local for increased privacy and latency.
Driving immersive experiences
AI paves the way to a new frontier of XR (eXtended Reality), bringing the best immersive experiences possible while adapting to the spaces around us. The Snapdragon XR2 Platform, through Snapdragon Spaces Technology, develops capabilities like hand tracking and image recognition for a new virtual and augmented reality user experience.
Furthermore, Snapdragon Spaces enables developers to utilize our on-device AI to seamlessly blend the lines between our physical and digital realities, transforming the world around us in ways limited only by our imaginations.
The future of cloud computing
Leveraging our long history of mobile technology leadership, we've created an AI solution that is designed to meet cloud AI inferencing needs for datacenter providers. The Qualcomm Cloud AI 100 is built from the ground up to help accelerate AI experiences, providing a cutting-edge solution that addresses the most important aspects of cloud AI inferencing — including low power consumption, scale, process node leadership, and signal processing expertise.
Some of the multiple use cases include e-commerce and Natural Language Processing in the cloud – with capabilities like topic or sentiment classification – to automatically organize messages, provide better recommendations, and power intelligent devices.
Qualcomm Technologies is leading the realization of the Connected Intelligent Edge, driving the convergence of wireless connectivity, efficient computing and distributed AI, and accelerating digital transformation to help deliver a new wave of innovation and growth.
Learn how Qualcomm enables a world where everyone and everything can be intelligently connected
Qualcomm AI Engine, Snapdragon, Snapdragon Digital Chassis, Snapdragon Ride, Qualcomm Robotics RB6, Qualcomm Vision Intelligence Platform, Snapdragon Spaces, Qualcomm S5 Sounds Platform, and Qualcomm Cloud AI 100 are products of Qualcomm Technologies, Inc. and/or its subsidiaries.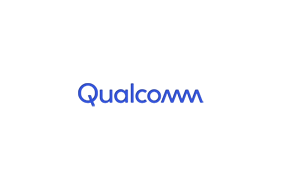 Qualcomm Inc.