Published 12-07-22
Submitted by Tata Consultancy Services (TCS)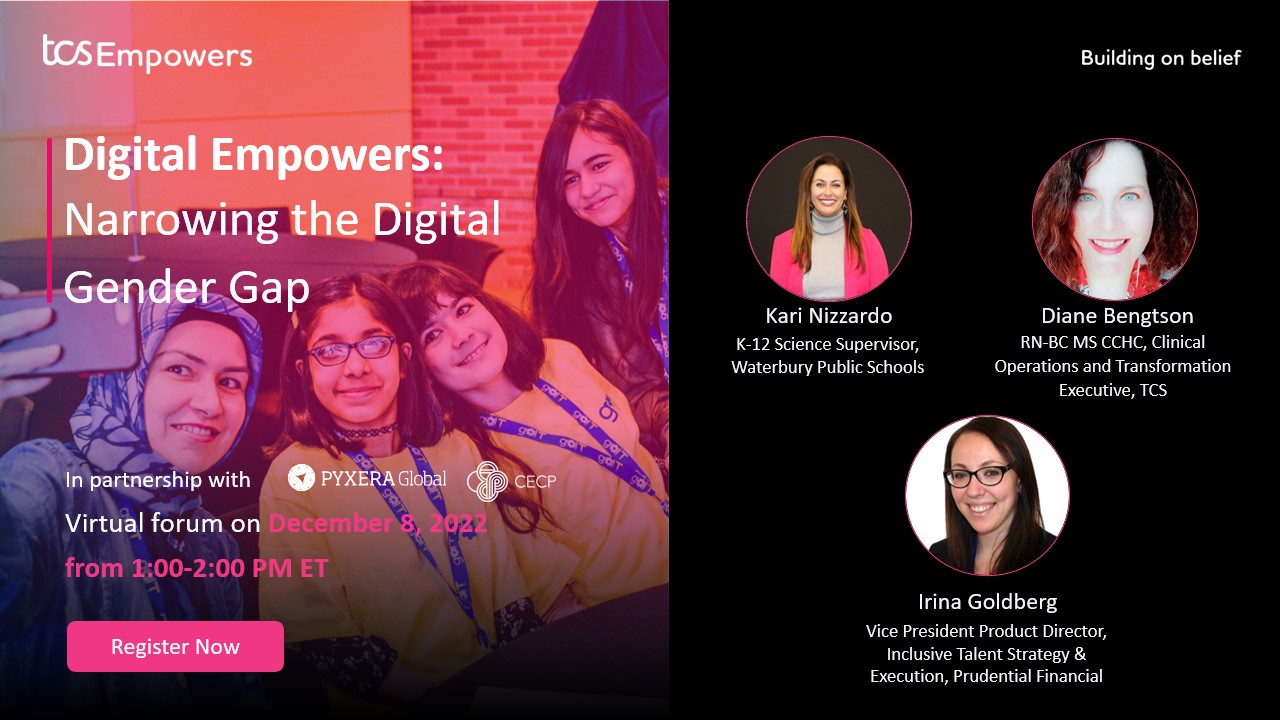 Women are widely impacted by the digital divide because they are underrepresented in technology and digital industries, which make up a large portion of the fast growing, profitable careers that are available today.
Join TCS on December 8, 2022, from 1:00 p.m. – 2:00 p.m. EST to learn how to overcome the digital gender gap, requiring a collaborative effort between governments, the private sector, and communities. This event is a collaboration by TCS' Digitial Empowers and goIT.
Panelists include:
Kari Nizzardo, K-12 Science Supervisor, Waterbury Public Schools
Diane Bengtson, RN-BC MS CCHC, Clinical Operations and Transformation Executive, TCS
Irina Goldberg, Director, Inclusive Talent Strategy & Execution, Prudential Financial
Digital Empowers is an initiative by TCS, in partnership with PYXERA Global and CECP, to foster cross-sector collaboration using leading-edge technology and digital innovations to make progress on core social issues. 
Register at https://on.tcs.com/DE_DigitalDivide for this important conversation.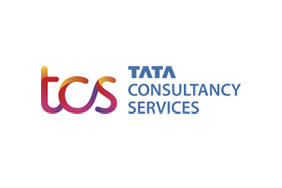 Tata Consultancy Services (TCS)
Tata Consultancy Services (TCS)
Tata Consultancy Services is an IT services, consulting and business solutions organization that has been partnering with many of the world's largest businesses in their transformation journeys for over 50 years. TCS offers a consulting-led, cognitive powered, integrated portfolio of business, technology and engineering services and solutions. This is delivered through its unique Location Independent Agile™ delivery model, recognized as a benchmark of excellence in software development.
A part of the Tata group, India's largest multinational business group, TCS has over 556,000 of the world's best-trained consultants in 46 countries. The company generated consolidated revenues of US $22.2 billion in the fiscal year ended March 31, 2021, and is listed on the BSE (formerly Bombay Stock Exchange) and the NSE (National Stock Exchange) in India. TCS' proactive stance on climate change and award-winning work with communities across the world have earned it a place in leading sustainability indices such as the MSCI Global Sustainability Index and the FTSE4Good Emerging Index. For more information, visit www.tcs.com
More from Tata Consultancy Services (TCS)