Published 12-01-22
Submitted by Tata Consultancy Services (TCS)
TCS' CSforAll Commitment
Tata Consultancy Services has committed to provide free teacher professional development with computational thinking and transdisciplinary resources across the U.S. through its Ignite My Future in School program, which is expected to reach 800 teachers by the summer of 2023.
Through Ignite My Future in School, TCS will partner with state governments, regional organizations, and local school districts and schools to provide free, in-person or virtual professional development for teachers. The 800 teachers that will be reached will span all 50 states and be further supported by TCS volunteers and staff, who will bring computational thinking to life in the classroom. In addition, TCS will engage local families through family focused activities, serving the entire ecosystem of support for students to prepare them for the future of work.
By providing teachers with free professional development that employs resources intended to be used across all core subjects, TCS aims to enable more teachers to reach students in a meaningful, real-world and applicable way. In addition, the standards-aligned content is intended to be infused into the regular school day, without incorporating additional blocks of time.
Ignite My Future in School prioritizes partnerships with communities and organizations that share a goal of increasing diversity in the STEM workforce to close gaps and ensure a more innovative future. The program actively partners with communities and organizations that share a goal of increasing the number of girls in STEM.
Ignite My Future in School builds on TCS' robust community initiatives, which have encouraged more than two million young people to be interested in STEM education and careers. For more information or to sign up, visit ignitemyfutureinschool.org.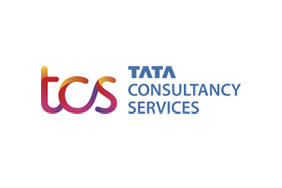 Tata Consultancy Services (TCS)
Tata Consultancy Services (TCS)
Tata Consultancy Services is an IT services, consulting and business solutions organization that has been partnering with many of the world's largest businesses in their transformation journeys for over 55 years. Its consulting-led, cognitive powered, portfolio of business, technology and engineering services and solutions is delivered through its unique Location Independent Agile™ delivery model, recognized as a benchmark of excellence in software development.
A part of the Tata group, India's largest multinational business group, TCS has over 614,000 of the world's best-trained consultants in 55 countries. The company generated consolidated revenues of US $27.9 billion in the fiscal year ended March 31, 2023, and is listed on the BSE and the NSE in India. TCS' proactive stance on climate change and award-winning work with communities across the world have earned it a place in leading sustainability indices such as the MSCI Global Sustainability Index and the FTSE4Good Emerging Index. For more information, visit www.tcs.com.
More from Tata Consultancy Services (TCS)