Published 11-22-22
Submitted by Tata Consultancy Services (TCS)

On August 24th Tata Consultancy Services welcomed Congresswoman Beth Van Duyne and 25 local high school guidance counselors to the TCS Dallas, Texas location. As part of her Summer Workforce Solutions Initiative, Congresswoman Van Duyne forged connections between local employers and educators who are preparing the next generation for the economy of the future. The group represented schools with over 100,000 students from Dallas, Denton, and Tarrant counties.
Rep. Van Duyne's initiative seeks to establish lines of communication between key stakeholders focused on the future of work. Through the Initiative, Congresswoman Van Duyne hopes to continue conversations from North Texas to Washington, D.C., helping elected officials work towards an environment that helps people make a living and an economy that thrives.
"As part of my Summer of Workforce Solutions Initiative, we spent a day with 25 guidance counselors from local schools, visiting local businesses to discuss workforce challenges and how to best equip the next generation to succeed in the future," said Rep. Van Duyne. "One of our stops was to TCS, who employs nearly 800 professionals across our communities in Texas' 24th Congressional District, helping companies along their growth and transformation journeys through consulting services. We learned all about ways to best prepare future employees and the hiring challenges they were currently facing. It is critical that we address these challenges and set the next generation up to thrive through our local businesses. Thank you, TCS, for taking the time to meet with us and inspire the next generation of professionals."
Dallas is home to one of the thirty TCS facilities in the United States, three of which are in Texas, and supports leading Texan enterprises. TCS is committed to investing in local economies through hiring and job training.
Present in the U.S. for over 40 years, TCS is partnering with nearly half of Fortune 500 companies to help them digitally transform and grow their businesses. TCS is also among the top two U.S. recruiters of IT services talent, having hired 32,000 employees over the last five years.
Expanding STEM and computer science education in schools across the U.S. is a top priority for TCS as one of the world's largest technology consulting companies. Texas currently has nearly 65,000 open computing jobs, yet only had 4,898 graduates in computer science in 2019. Only 49% of Texas public high schools currently teach foundational courses in computer science.
TCS brought its goIT program to Texas in 2015. This STEM training initiative fosters digital innovation and career readiness at local middle and high schools. Over 48,000 students in the U.S. and Canada have been directly impacted by goIT, and 75% of students participating in Texas belong to groups currently underrepresented in computer science.
TCS is also helping educators embed computational thinking into core subjects such as math, science, language, arts, and social studies through Ignite My Future in School, a program the company pioneered in 2017. Since its launch, Ignite My Future in School has reached over one million students and 26,000 teachers in North America. Over 577 teachers in Texas have engaged with Ignite My Future in School – impacting over 14,000 students. Educators from 15 school districts in Texas have participated in TECHademies and computational thinking professional development courses, free of charge.
Additionally, TCS employees have volunteered in over 10,000 instances for 24,000 hours with organizations in Texas such as 4H, the Center for Refugee Services, and Cardz for Kidz.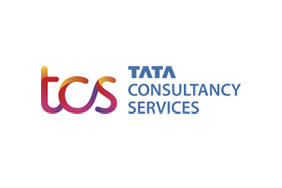 Tata Consultancy Services (TCS)
Tata Consultancy Services (TCS)
Tata Consultancy Services is an IT services, consulting and business solutions organization that has been partnering with many of the world's largest businesses in their transformation journeys for over 50 years. TCS offers a consulting-led, cognitive powered, integrated portfolio of business, technology and engineering services and solutions. This is delivered through its unique Location Independent Agile™ delivery model, recognized as a benchmark of excellence in software development.
A part of the Tata group, India's largest multinational business group, TCS has over 556,000 of the world's best-trained consultants in 46 countries. The company generated consolidated revenues of US $22.2 billion in the fiscal year ended March 31, 2021, and is listed on the BSE (formerly Bombay Stock Exchange) and the NSE (National Stock Exchange) in India. TCS' proactive stance on climate change and award-winning work with communities across the world have earned it a place in leading sustainability indices such as the MSCI Global Sustainability Index and the FTSE4Good Emerging Index. For more information, visit www.tcs.com
More from Tata Consultancy Services (TCS)