Published 11-17-22
Submitted by Tata Consultancy Services (TCS)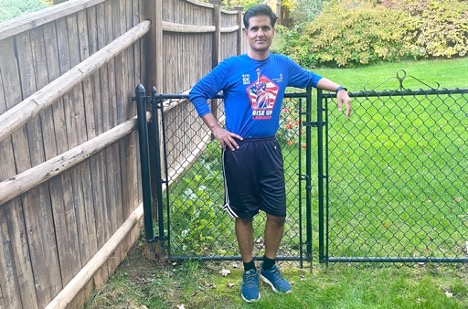 TCS employee Vinamra Shukla has long supported civic engagement as well as physical well-being through exercise. In 2020, he learned of an opportunity to support the Council for Responsible Sport (CRS), a small nonprofit with a global footprint and a massive technology need.

Founded in 2007, the mission and vision of CRS is to empower sport event organizers to be able to measure and then manage their environmental impact. Through a survey of key performance indicators, the Council certifies events and awards them different levels of achievement ranging from certified, silver, gold, and at the highest level, evergreen. There was just one problem; the accreditation process was very manual. Scaling the Council's reach and impact required a transformation to a centralized hub that was responsive and accessible, making the accreditation process as streamlined as possible for users as small as community race organizers to users with events as complex as the TCS New York City Marathon.
Undaunted, Vinamra was all-in to provide support for the CRS mission on a pro bono basis, noting, "To be able to bring my skills to both my passions [of sport and sustainability] was probably the best opportunity possible."

In introductory calls to explore the opportunity, then CRS Executive Director Shelley Villalobos shared with Vinamra that they were looking for an intuitive and informative user interface that would streamline the accreditation process while providing greater transparency for a variety of stakeholders. In her mind's eye, she envisioned a cloud-based site that would allow for helpful hints to submitters and allow for multiple stakeholders such as submitters and auditors, among other features.
To complete this pro bono project would ultimately take Vinamra and a small but dedicated team of volunteers more than a year of effort, countless weekends, and late evenings. Using the latest technology to provide maximum speed and efficiency while reducing cost, the team worked to keep the nonprofit's vision in place as they created an agile, intuitive portal called ReScore. The final app realized the organization's goals of an intuitive interface, informed users of their progress, and required minimal annual costs.

Shelley reflected on the process. "We need technology to actually measure and calculate the impact, but we didn't have a delivery mechanism until now [with the ReScore app]," she said. The app is helping CRS better fulfill its mission and vision where responsibly produced sporting events are the norm, not the exception.
Vinamra reflected on his drive to support the work. "It's going to be a game changer for sustainability, and it's going to be a game-changer for the sport in general to be more responsible," he said.

After the app launched in February of 2022, Vinamra was invited to join CRS' active board of directors, where he continues to advocate for its mission and support its technology endeavors.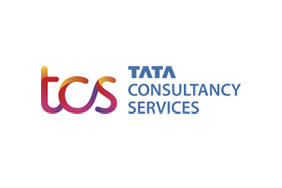 Tata Consultancy Services (TCS)
Tata Consultancy Services (TCS)
Tata Consultancy Services is an IT services, consulting and business solutions organization that has been partnering with many of the world's largest businesses in their transformation journeys for over 55 years. Its consulting-led, cognitive powered, portfolio of business, technology and engineering services and solutions is delivered through its unique Location Independent Agile™ delivery model, recognized as a benchmark of excellence in software development.
A part of the Tata group, India's largest multinational business group, TCS has over 614,000 of the world's best-trained consultants in 55 countries. The company generated consolidated revenues of US $27.9 billion in the fiscal year ended March 31, 2023, and is listed on the BSE and the NSE in India. TCS' proactive stance on climate change and award-winning work with communities across the world have earned it a place in leading sustainability indices such as the MSCI Global Sustainability Index and the FTSE4Good Emerging Index. For more information, visit www.tcs.com.
More from Tata Consultancy Services (TCS)