Published 11-16-22
Submitted by Griffith Foods
With its focus on balance and simplicity, Japanese cuisine influences food trends around the globe. Not only have traditional Japanese ingredients and flavors been shaped over centuries of history, but they also align with the way consumers want to eat today.
On the protein side, Japanese flavors are commonly used to enhance seafood, with items like cod in miso-yuzu butter sauce and ginger-miso-glazed salmon found on Canadian and American retail shelves. German grocers are stocked with chicken karaage, deep fried with a soy, ginger and spice batter. Even plant-based protein like cedar-smoked tofu can be found in France, prepared using traditional Japanese techniques.
Japanese-inspired snacks can be seen in a variety of formats, ranging from classic on-the-go snacks to larger portioned, more filling items. Bold flavors enliven crunchy favorites, including Vietnamese shoyu and honey-flavored rice crackers, wasabi-soy almonds in Oman and Thai capelin roe mayonnaise chips. More substantial snacks, including seaweed-wrapped smoked salmon rice balls, or onigiri, found in Colombia, Swedish tonkotsu ramen and hoisin duck gyoza in the UK open the doors for flavor exploration.
In foodservice, the influence of Japanese cuisine can be seen from quick service restaurants all the way to Michelin-starred fine dining establishments. One casual dining operator in the US is seeking to make sushi more accessible, serving aburi (torched sushi) in a relaxed environment. In Peru, the Nikkei cooking style applies Japanese techniques to Peruvian ingredients, resulting in such dishes as Paracas scallops with green beans and miso, or lucuma ice cream topped with soy sauce. And a global burger chain is bringing a Japanese favorite to the masses, serving up fried shrimp tempura sandwiches in Taiwan.
As food costs continue to rise, take a cue from the hallmarks of Japanese cuisine: capitalize on smaller, more curated portions and focus on bright, umami-forward flavors and unique textures.
3 TRENDS TO WATCH
1. MEATLESS AUTHENTICITY: With proteins trending towards plant-based alternatives, brands will look for ways to remain true to cuisines such as Japanese barbecue and sushi while offering meatless versions.
2. UMAMI-RICH SNACKS: Snack brands will expand their flavor repertoire beyond soy, wasabi and miso into ingredients such as katsuobushi and kombu. The inclusion of fermented ingredients may allow for the promotion of immunity and gut health claims.
3. FLAVOR FUSION: With Japanese cuisine proliferating around the globe, foodservice operators will create fusion dishes that combine local culture with Japanese flavors.
SEGMENT SNAPSHOT -
QSR/FOODSERVICE: By experimenting with plant-based Japanese meat alternatives, small plates and traditional cooking techniques, operators are exciting patrons and creating fusion dishes with authentic Japanese inspiration.
PROTEIN PROCESSORS: Meat, fish and plant-based protein products are leveraging the regional flavors of Japan, including the citrusy tang of yuzu and savory umami-rich ingredients like miso. Miso, in particular, is becoming more widely utilized.
SNACKING: CPG snack brands are leveraging more mainstream Japanese flavors, including soy, teriyaki and wasabi. On the sweeter side, flavors such as ume (a plum-like fruit) can be found in applications like cakes and beverages.
From Kano Shunsuke, Corporate Chef, Griffith Foods Japan:
In recent years, as Japanese cuisine has grown in popularity, so has the consumption of tuna—making sustainable seafood more important than ever. Companies are taking on the challenge of fully farming tuna while chefs focus on fish certified by such non-profit organizations as the Marine Stewardship Council and Aquaculture Stewardship Council. Restaurants are also incorporating different types of fish of the menu (along with a wider array of cuts/parts) to reduce food waste.

View original content here.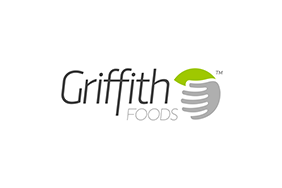 Griffith Foods
Griffith Foods
Griffith Foods is the caring, creative product development partner helping food companies meet the evolving needs of consumers while sustaining the planet. As a family business for more than 100 years, Griffith Foods is known for true, collaborative innovation. Our relationships with farmers, customers and others allow us to create delicious, nutritious foods that are better for people and better for the planet. Our people are united in advancing our purpose: "We blend care and creativity to nourish the world." For more, visit www.griffithfoods.com.
More from Griffith Foods