Published 11-10-22
Submitted by Tata Consultancy Services (TCS)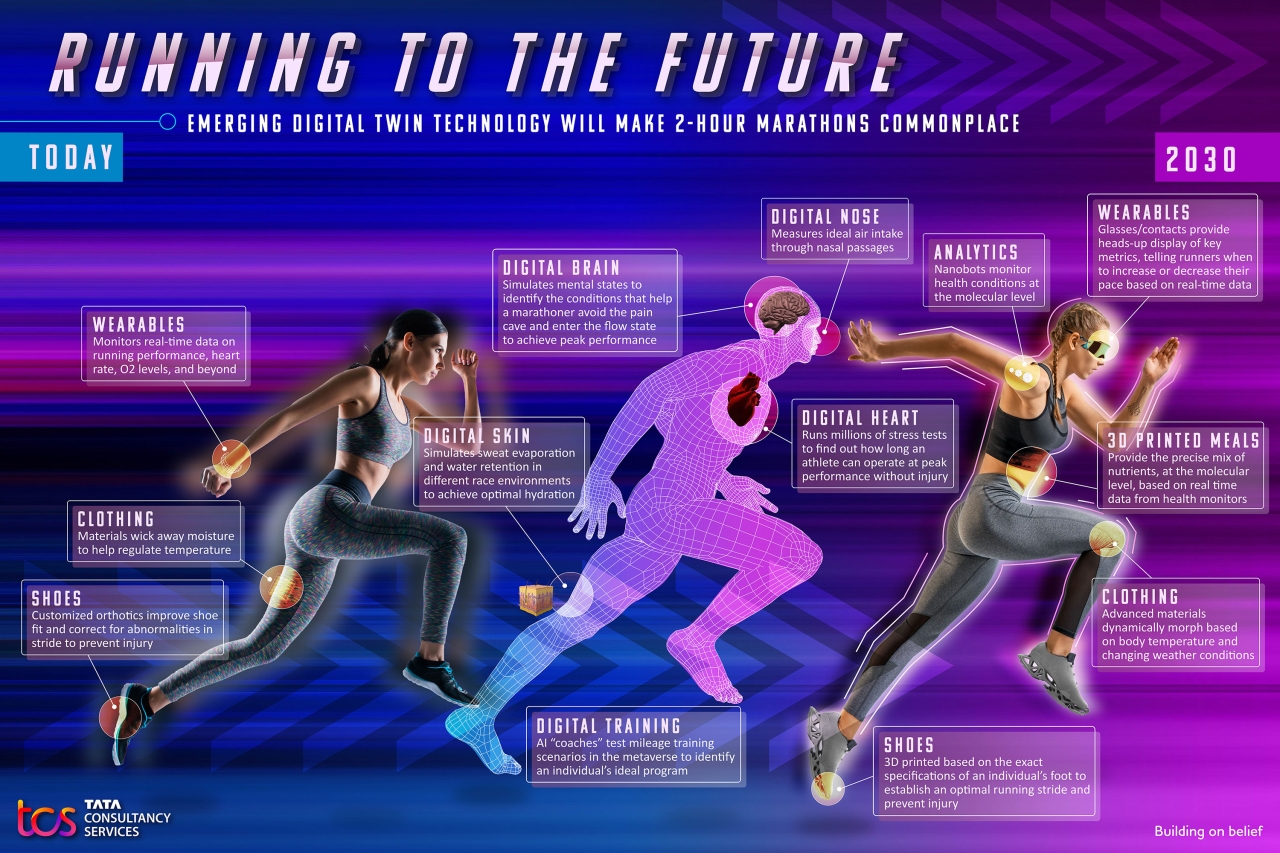 This past weekend, thousands of runners and spectators took part in the 2022 TCS New York City Marathon. The event is a great reminder of the power of running to bring people together and raise awareness for the transformative power of sports.

As the IT services and technology consulting partner and title sponsor of the world's largest marathon and other top global races, TCS believes running should be democratized for all, so that everyone can enjoy its proven health benefits -- both physical and mental.

While an everyday person might not ever dream of running 26.2 miles, technologies on the horizon could make it possible for both professional and amateur runners to perform at their peak performance, regardless of age.

Frank Diana, Principal Futurist at TCS, believes technologies like digital twins will transform running and make it possible for more people to run more places.

Digital twins already have the ability to monitor and simulate many aspects of a runner's physiology, including oxygen levels, hydration and stride, and the technology continues to advance rapidly. Yet one of the critical and currently unmeasurable aspects of marathoners and other endurance athletes is their ability to thrive in the "pain cave." What if simulations could be performed to understand the conditions that affect a runner's mental state that, on one day enable them to win a race or achieve a new personal record, and on another, cause the same person to fail to finish?

Research is being conducted to develop digital twins of epilepsy patients who suffer from debilitating seizures. By running hundreds of simulations, researchers can understand which conditions trigger a seizure and which could prevent the patient from having them. In the future, this technology could be used to run simulations on runners' brains to identify optimal mental states for top performance on race day.

In addition, a digital twin could analyze various marathon courses throughout the world, including details such as inclines, declines, cornering, embankment, ground surface and various road conditions. This could provide the digital twin with real-time insights into the optimal trajectories, positioning, speed and breathing techniques throughout the course.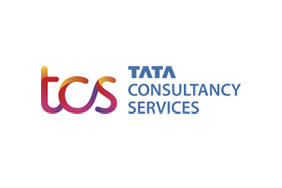 Tata Consultancy Services (TCS)
Tata Consultancy Services (TCS)
Tata Consultancy Services is an IT services, consulting and business solutions organization that has been partnering with many of the world's largest businesses in their transformation journeys for over 55 years. Its consulting-led, cognitive powered, portfolio of business, technology and engineering services and solutions is delivered through its unique Location Independent Agile™ delivery model, recognized as a benchmark of excellence in software development.
A part of the Tata group, India's largest multinational business group, TCS has over 608,000 of the world's best-trained consultants in 55 countries. The company generated consolidated revenues of US $27.9 billion in the fiscal year ended March 31, 2023, and is listed on the BSE and the NSE in India. TCS' proactive stance on climate change and award-winning work with communities across the world have earned it a place in leading sustainability indices such as the MSCI Global Sustainability Index and the FTSE4Good Emerging Index. For more information, visit www.tcs.com.
More from Tata Consultancy Services (TCS)