Published 11-01-22
Submitted by Principal Financial Group, Inc.

Originally published on Principal.com
When someone says "neurodiversity," what do you think of? Dyslexia? Attention-deficit hyperactivity disorder? Autism spectrum disorder? Maybe even social anxiety?
All those conditions—and more—fall under the broad umbrella of neurodiversity. While not an official medical designation, neurodiversity refers to unique brain development and functions that, in turn, create different strengths. Up to 20% of the world's population has some form of neurodiversity: 10% are dyslexic, 5% have ADHD, and up to 2% are on the autism spectrum.
For some neurodiverse individuals, the traditional pieces of finding and keeping a job—interviews, team meetings, and social gatherings, for example—may present obstacles. Fortunately, employers of today, including Principal®, have begun to realize that an inclusivity lens needs to include neurodiversity. At Principal, that's led to a creative hiring program focused on finding talent and offering individuals work that's rewarding. "But equally as important, it's about challenging our assumptions, widening the lens of what inclusivity means, and continuing to strengthen our culture," says Joe Fiderlick, assistant director of engineering for Principal Asset ManagementSM.
Expanding inclusion: Good for people, good for business
A few years ago, Jennifer Schwartz and Luke Heideman learned about a neurodiverse hiring program at another financial firm. Both Schwartz and Heideman are members of the OneAbility employee resource group at Principal, and the tenets of that setup were intriguing. "There's always been a tight labor market for tech talent, and neurodiverse individuals have tended to be unemployed or underemployed," says Schwartz, a human resources business partner at Principal.
Broadening both the talent lens and the umbrella of inclusivity also reminded the duo of another Principal program. "The pipeline we have for veterans has done well," Heideman says; he's an audit manager with Principal. "We saw the potential for two things with neurodiverse hiring: It was the right thing to do, and it could really make a business impact."
Armed with best practices and possible programming, OneAbility collaborated with the Global Inclusion Team and Principal Asset Management to implement a neurodiversity hiring program in mid-2022. CAI, a vendor that specializes in finding and supporting neurodiverse people, interviews and onboards talent; the goal, says Schwartz, is to fill a current need and develop a talent pipeline for full-time Principal employees.
Building teams and boosting culture
The first program placements work on Fiderlick's team, and he calls himself fortunate to be part of the opportunity. "It's exciting to widen the composition of my team. We need to continue to expand and reinforce our culture, while balancing that with making decisions that are best for our business," he says. "We need to think broadly to set ourselves up for success."
For Fiderlick and team, that includes intentional conversations about communication, workplace needs, transitions, and calculating impact. For example, a person with sensory sensitivities may, on day one, need a work environment where lights can be adjusted or the ability to wear headphones to block noise. "We need to measure if Principal is getting benefit from the engagement, but also whether the individuals hired feel like they are a valued part of a team and doing work that's meaningful," Fiderlick says.
So far, so good, he says: "The speed at which the team has demonstrated value and the support they have received from both the U.S. and international staff is a positive testament that we're on the right track."
Beyond successfully onboarding and transitioning employees are goals of expanding the program and challenging preconceived notions of skill sets. What if abilities initially pegged as limitations—pattern detection, for example—were actually strengths?
"There's an opportunity for businesses to rethink and recalibrate how they think about staffing, particularly in challenging times, in ways that have meaningful and real benefits for everyone," Fiderlick says. "There's a stigma behind being neurodiverse and programs like this start to change that narrative, transform culture, and help businesses and individuals take meaningful steps forward together."
Interested in a career with a diverse, inclusive team? Explore what Principal has to offer: https://www.principal.com/about-us/careers/technology.
One Ability and CIA are not affiliates with any member company of the Principal Financial Group®
This document is intended to be educational in nature and is not intended to be taken as a recommendation.
Principal Global Investors leads global asset management and is a member of the Principal Financial Group®.
Insurance products and plan administrative services provided through Principal Life Insurance Company®, a member of the Principal Financial Group®, Des Moines, IA 50392.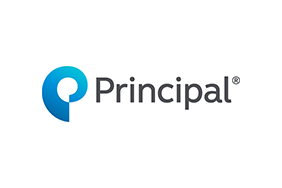 Principal Financial Group, Inc.
Principal Financial Group, Inc.
Principal Financial Group® (Nasdaq: PFG) is a global financial company with 18,500 employees1 passionate about improving the wealth and well-being of people and businesses. In business for more than 140 years, we're helping more than 51 million customers1 plan, protect, invest, and retire, while working to support the communities where we do business, and build a diverse, inclusive workforce. Principal® is proud to be recognized as one of America's 100 Most Sustainable Companies2, a member of the Bloomberg Gender Equality Index, and a Top 10 "Best Places to Work in Money Management3." Learn more about Principal and our commitment to building a better future at principal.com.
More from Principal Financial Group, Inc.