Published 10-26-22
Submitted by Bristol-Myers Squibb Company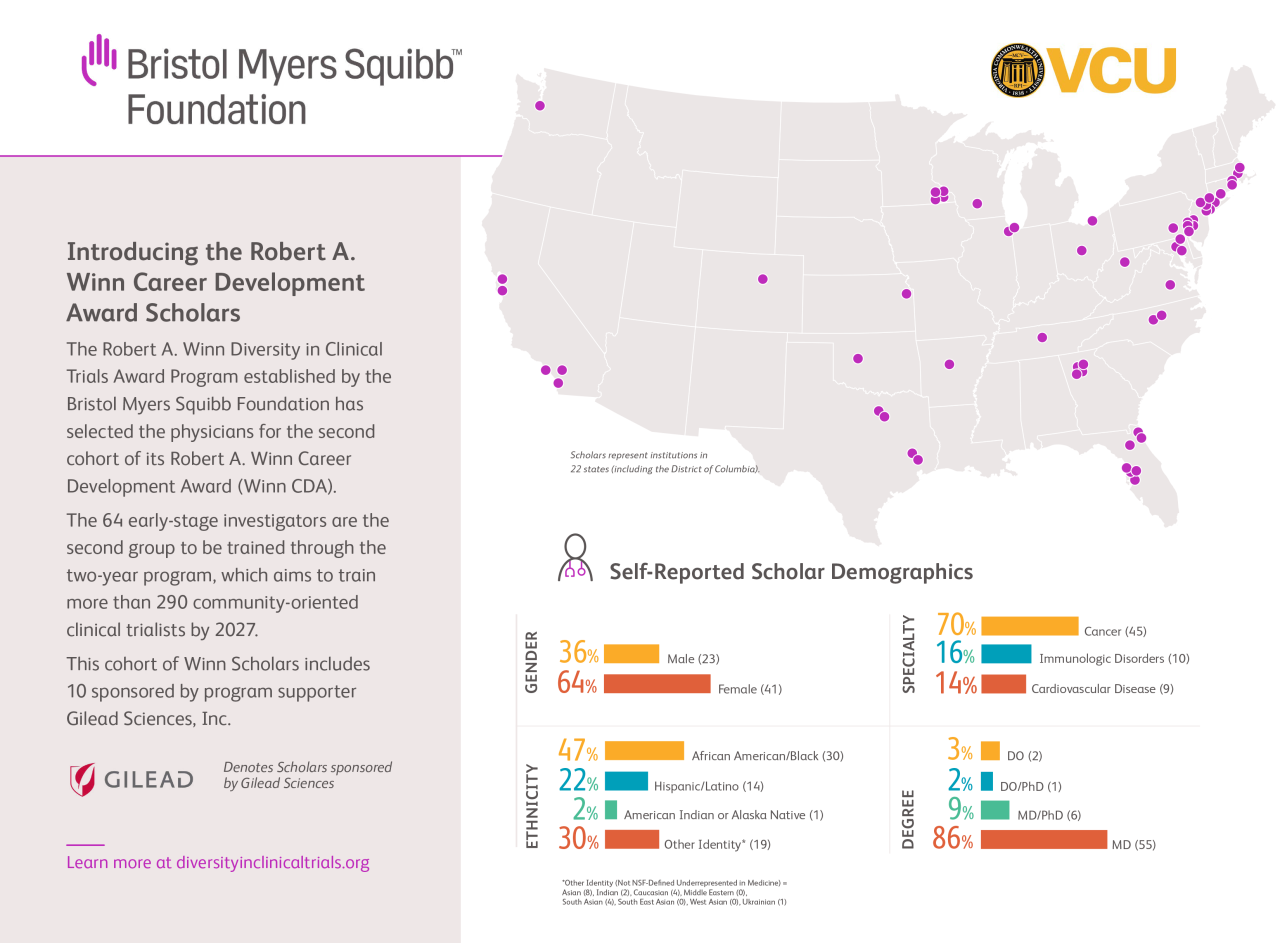 PRINCETON, N.J., October 26, 2022 /CSRwire/ - The Bristol Myers Squibb Foundation (BMSF), together with Virginia Commonwealth University (VCU), the American Association for Cancer Research (AACR) and Gilead Sciences, Inc., today announced that an additional 64 physicians have been selected to receive the Robert A. Winn Diversity in Clinical Trials Career Development Award (Winn CDA).
The Winn CDA is one of two awards offered by the Robert A. Winn Diversity in Clinical Trials Award Program announced in November 2020, which aims to train, develop and mentor more than 580 diverse and community-oriented clinical trialists and medical students by 2027.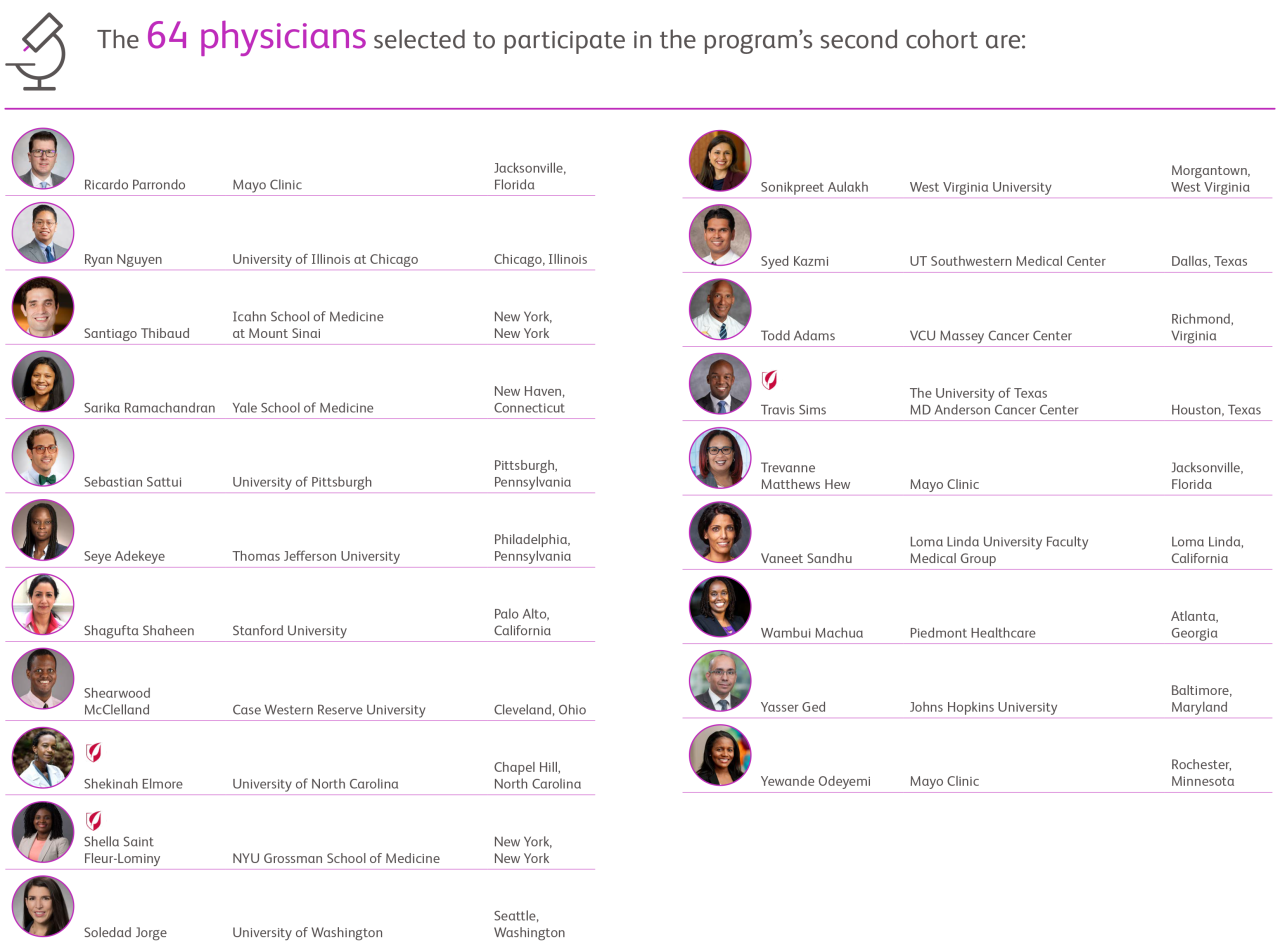 "Clinical trials are at the heart of all medical advances - from detection to treatment," said Robert A. Winn, M.D., director and Lipman Chair in Oncology, VCU Massey Cancer Center and Chair of the Winn Award Program National Advisory Committee, after whom the program was named (April 2022). "Putting our oath as physicians into action, we must approach clinical trials in a safe and effective manner, which considers patients from diverse communities and backgrounds. In doing so, people from all walks of life will be able to benefit from scientific advances and treatment."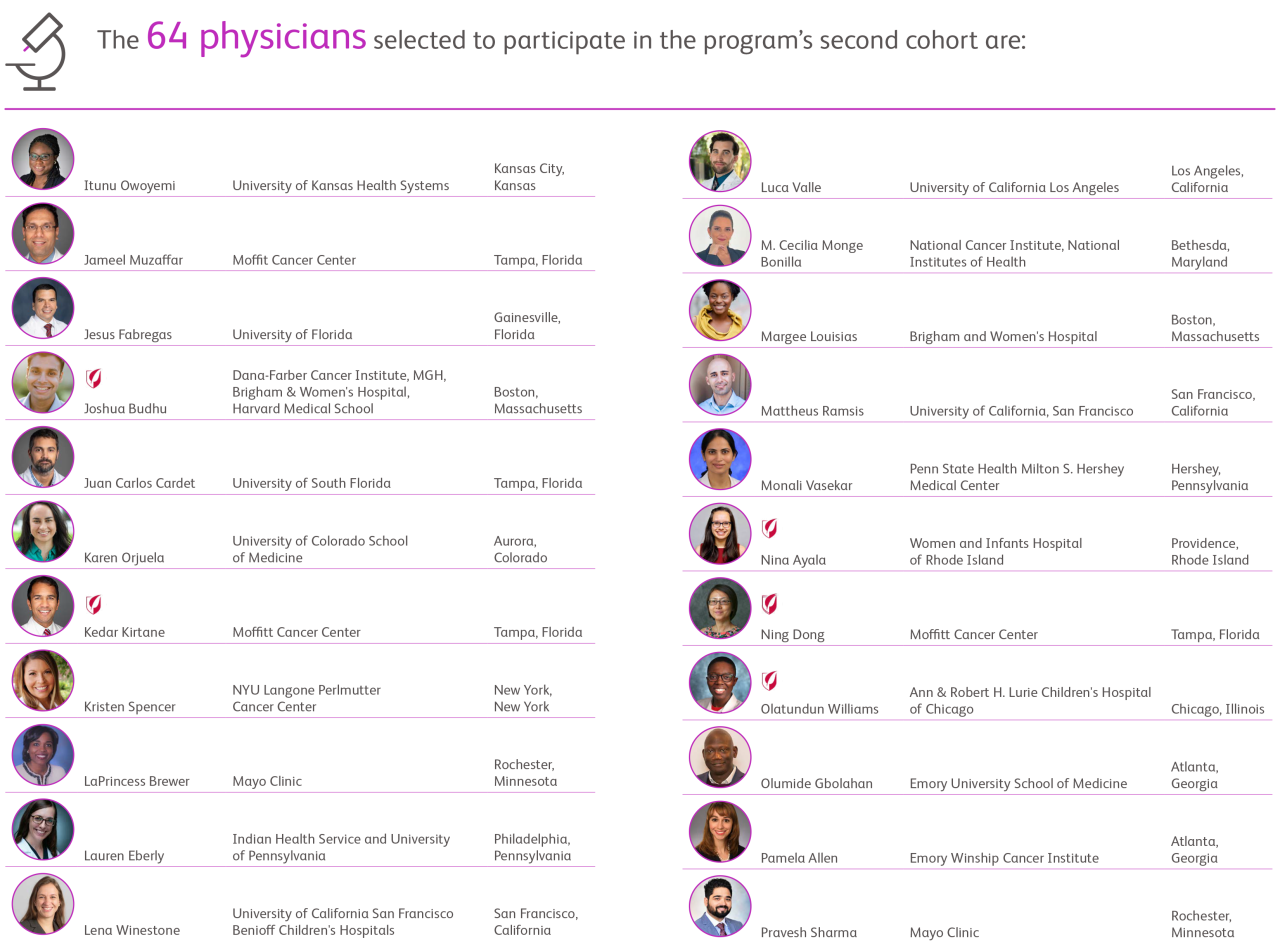 The 64 physicians selected by an independent national review committee are from a broad range of healthcare institutions in 22 states across the U.S. These Winn Scholars -- 41 women and 23 men -- represent a diverse cross section of races and ethnicities and bring a widely varied perspective to the program, practicing in the therapeutic areas of cancer (hematologic or solid tumors), immunologic disorders and cardiovascular diseases. They join the 52 physicians awarded to the two-year program in November 2021.
"The Winn Award Program is a priority of the Bristol Myers Squibb Foundation not only due to our longstanding commitment to health equity, but also because we understand that more inclusive and diverse clinical trials will lead to better science and patient outcomes," said John Damonti, president, Bristol Myers Squibb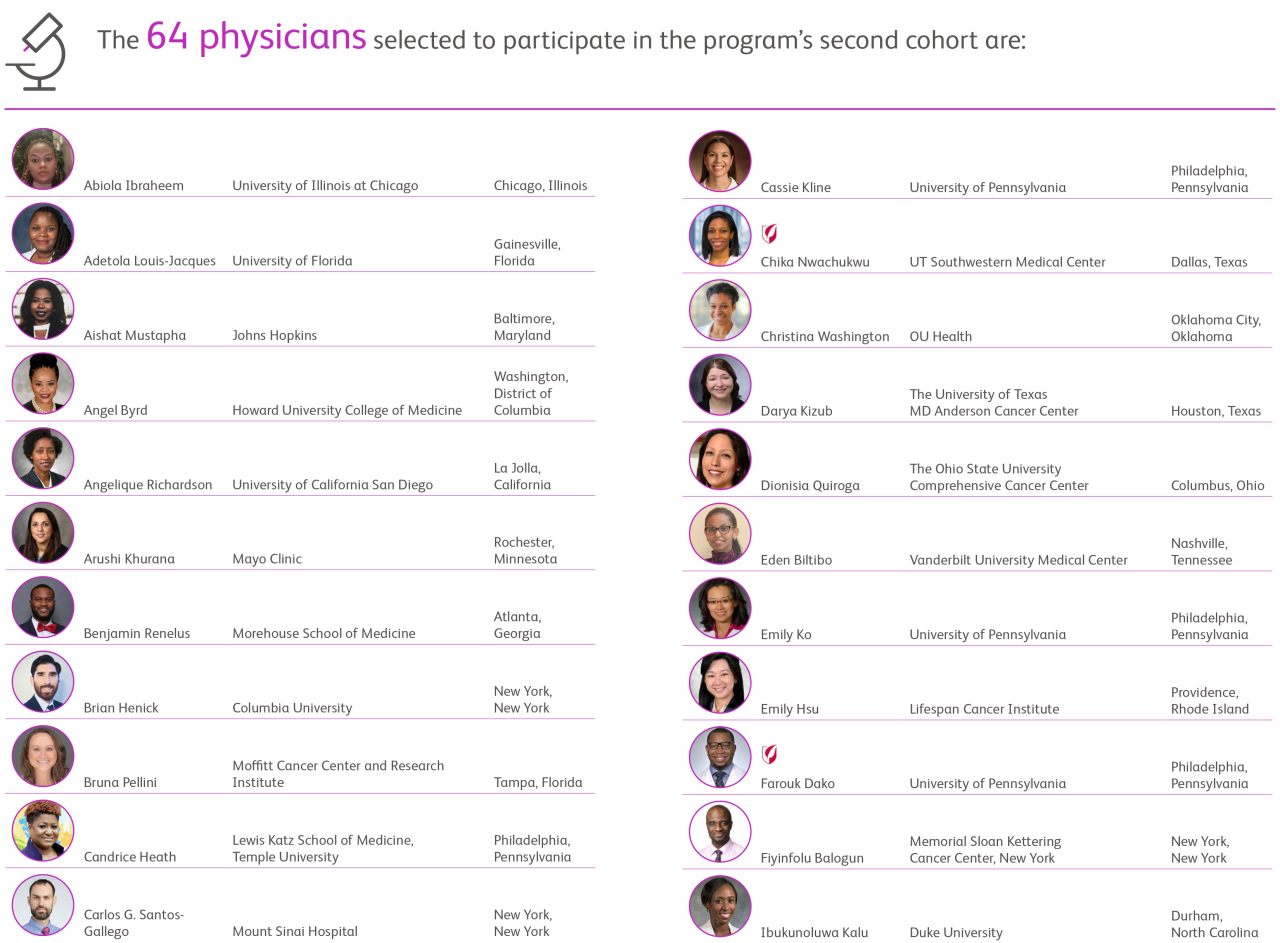 Foundation. "We are mindful that advancing diversity in clinical trials is a long-term initiative whose success depends on deep engagement at the community level. As we enter the program's second year, we are humbled by the reception and support it has received, and we look forward to expanding the collaboration with others in the private and public sectors who are interested in joining this movement."
Through the Winn Award Program's Winn CDA, physicians are being trained as world-class clinical research scientists with additional knowledge, skills and competencies in effective community outreach and engagement. The Winn Award Program also offers an award to medical students who are underrepresented in medicine (URM), called the Robert A. Winn Clinical Investigator Pathway Program (Winn CIPP). The Winn CIPP provides a six-week summer service-learning externship in community-based clinical research sites, where students benefit from exposures to clinical research, community engagement experiences and leadership development. Together, the two awards aim to develop a current and future workforce with the potential to transform the clinical research landscape by conducting clinical trials designed with the goal of increasing the diversity of their participants. "We are excited to have a second cohort of scholars enter this pioneering program through which they will be trained to utilize their skills and passion to enhance diversity in clinical research," said Margaret Foti, PhD, MD (hc), chief executive officer of the AACR. "The Winn Award Program embodies AACR's commitment to advancing equitable cancer research for the benefit of all patients."
Unique collaboration focuses on increasing diversity in clinical trials
The Winn Award Program was created in 2020 with a $100 million pledge by the BMSF as part of its commitment to health equity, inclusion and diversity. The Foundation selected the AACR as a curriculum partner to develop the BMSF-AACR intensive Design and Implementation of Clinical Trials Workshop, which is the first training the Winn CDA Scholars receive. VCU serves as the program implementation partner under the direction of Winn. Gilead Sciences is a program supporter, committing $14 million to sponsor a total of 40 Winn CDAs and 40 Winn CIPP awards through 2027. The program partners encourage others in the health care industry to consider participating as faculty and/or sponsors. The application process for the third cohort of the Winn CDA will open January 3, 2023. Interested parties can learn more about the program at diversityinclinicaltrials.org and contact the team at winnawardinfo@vcu.edu.
"Gilead is committed to improving diversity in clinical trials and advancing health equity. Leveraging insights from our more than 30 years of experience in clinical trials, we are engaging with diverse patients, communities, researchers and clinicians in trial design, planning and management," said Merdad Parsey, M.D., Ph.D., Chief Medical Officer, Gilead Sciences. "We are proud to collaborate with partners through programs like the Winn Diversity in Clinical Trials Career Development Award to increase awareness, education and interest in clinical trials across the diverse communities we serve, especially those that have been underrepresented in clinical trials."
About the Bristol Myers Squibb Foundation
The Bristol Myers Squibb Foundation, an independent charitable organization, focuses on communities most at risk of suffering the impacts of serious diseases in regions of the world that are hardest hit. It empowers partners to develop and test innovative solutions to advance health equity and improve access to quality healthcare for patients. Grant making focuses on cancer, cardiovascular disease, and immunologic disease, as well as clinical trial diversity in the United States, and prevalent cancers in nine African countries, Brazil and China. The mission of the Bristol Myers Squibb Foundation is to promote health equity and improve the health outcomes of populations disproportionately affected by serious diseases by strengthening healthcare worker capacity, integrating medical care and communitybased supportive services and mobilizing communities in the fight against disease. For more information, visit Bristol Myers Squibb Foundation (bms.com).
About VCU and VCU Health
Virginia Commonwealth University is a major, urban public research university with national and international rankings in sponsored research. Located in downtown Richmond, VCU enrolls nearly 29,000 students in 238 degree and certificate programs in the arts, sciences and humanities. Twenty-three of the programs are unique in Virginia, many of them crossing the disciplines of VCU's 11 schools and three colleges.
For more, please visit vcu.edu and vcuhealth.org.
About the American Association for Cancer Research
Founded in 1907, the American Association for Cancer Research (AACR) is the world's first and largest professional organization dedicated to advancing cancer research and its mission to prevent and cure cancer. AACR membership includes more than 52,000 laboratory, translational, and clinical researchers; population scientists; other health care professionals; and patient advocates residing in 130 countries. The AACR marshals the full spectrum of expertise of the cancer community to accelerate progress in the prevention, diagnosis, and treatment of cancer by annually convening more than 30 conferences and educational workshops, the largest of which is the AACR Annual Meeting. In addition, the AACR publishes 10 prestigious, peer-reviewed scientific journals and a magazine for cancer survivors, patients, and their caregivers. The AACR funds meritorious research directly as well as in cooperation with numerous cancer organizations. As the Scientific Partner of Stand Up To Cancer, the AACR provides expert peer review, grants administration, and scientific oversight of team science and individual investigator grants in cancer research that have the potential for near-term patient benefit. The AACR actively communicates with legislators and other policymakers about the value of cancer research and related biomedical science in saving lives from cancer. For more information about the AACR, visit www.AACR.org.
About Gilead Sciences, Inc.
Gilead Sciences, Inc. is a biopharmaceutical company that has pursued and achieved breakthroughs in medicine for more than three decades, with the goal of creating a healthier world for all people. The company is committed to advancing innovative medicines to prevent and treat life-threatening diseases, including HIV, viral hepatitis and cancer. Gilead operates in more than 35 countries worldwide, with headquarters in Foster City, California.
Philanthropy-news
###
For more information, contact:
Media: media@bms.com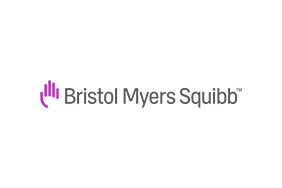 Bristol-Myers Squibb Company
Bristol-Myers Squibb Company
Bristol-Myers Squibb is a global biopharmaceutical company whose mission is to discover, develop and deliver innovative medicines that help patients prevail over serious diseases. For more information, please visit www.bms.com or follow us on Twitter at http://twitter.com/bmsnews.
More from Bristol-Myers Squibb Company