Published 10-19-22
Submitted by Principal Financial Group, Inc.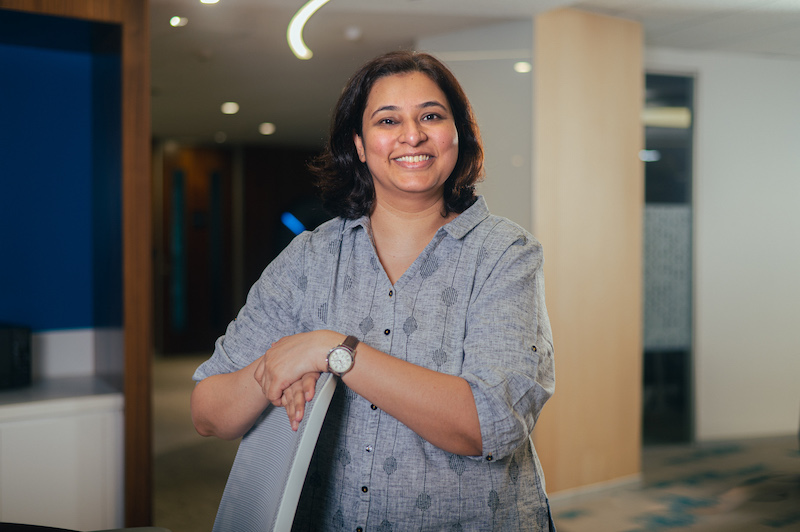 Originally published on Principal.com
A decade into her career and in an account management role, Jaya Sharma started thinking about making a change. She wanted to find a position that was inspiring and enriching—in other words, one with purpose.
"I asked myself if I was doing what I was passionate about," says Sharma, who is senior director of human resources for Principal® Global Services in India.
That search prompted what's become a lifelong journey of self-discovery and reinvention, defined by resilience in the face of change and challenge.
Leaning into strengths
Born in New Delhi, Sharma's describes her parents as supportive of her aspirations even as they faced a life of hardships. When she reached school age, they decided to send her to a convent school. "Because my parents were both self-made, they wanted to ensure they could give us the best education, so we'd never face the struggles they faced," Sharma says. "Their lives and humility have guided my choices, my behavior, and what kind of leader I am."
But learning would prove far more difficult than anyone realized: Sharma, struggling with unkind classmates and a limited social circle, also had dyscalculia (a learning difficulty related to processing numbers) and partial dyslexia. At that time both were undiagnosed and little understood. "What came naturally to other students, I had to put 100 times more effort into doing well," she says.
She relied on techniques like visual cues and flash acronyms. "It taught me skills like perceptiveness, observation, and inclusion," Sharma says. "The experience made me realize I could help and uplift others with similar challenges."
"While we are segregated with borders and countries, human emotions are universal, and you can learn so much from accepting differences." — Jaya Sharma, senior director of human resources, Principal Global Services, India
Post-college, Sharma began her career in outsourcing. "I got the opportunity to travel and work with diverse cultures," she says. "It really furthered my belief that, while we are segregated with borders and countries, human emotions are universal, and you can learn so much from accepting differences."
Value for everyone
Unable to pursue an advanced degree but interested in human resources, Sharma learned on the job through training, certifications, and roles with diversity and depth. "I wanted to figure out how to add value to an organization and make a difference for every person aspiring to be their best version and lead others," she says. "How do you make leadership development and learning engaging, versus just teaching to the level of high potential talent or the fastest student?"
In 2018, Sharma put her more than two-decade-long career on pause; both her parents had died, and she took time to reset her personal life. "When I was young, I wondered about struggles, but in hindsight I realized they prepare us for even bigger life situations of adversity, fear, loss, grief," Sharma says. "As a leader, this adds empathy, character, depth, and heart."
Once Sharma started exploring a workforce re-entry, she connected with a professional at Principal who recommended a possible human resources role. "During my interviews, the leaders were transparent with me about what they wanted to build, and that they wanted someone coming in with diversity of experience," she says.
A future-ready focus
Sharma joined Principal in February 2021; she's responsible for the human resources journey—acquisition, development, management—and business partnership in India.
One of her goals was to make a difference. Part of that, she well knows, is investing in and developing leaders of tomorrow. "Building strong leadership makes us future ready, so we're looking at how we can continue to train internal talent to move beyond their roles, collaborate, and add depth," Sharma says. "We must invest time and pay it forward, so I try to do that now by helping emerging talent build their capabilities and pursue their aspirations."
Sharma's career has already had multiple phases. But the same persistence she learned in school keeps her focused on her goal: Leave things better than you found them.
"When I came back to work, it was bigger than personal aspiration. It was about creating, building, and transforming, and Principal brought that opportunity to me," she says. "Our differences strengthen us, and each one of us at Principal plays a part in building a respectful, inclusive, authentic world."
Read more: ​
Insurance products and plan administrative services provided through Principal Life Insurance Company®, a member of the Principal Financial Group®, Des Moines, IA 50392.
© 2022 Principal Financial Services, Inc.​​​
Principal®, Principal Financial Group®, and Principal and the logomark design are registered trademarks of Principal Financial Services, Inc., a Principal Financial Group company, in the United States and are trademarks and service marks of Principal Financial Services, Inc., in various countries around the world.
2433595-092022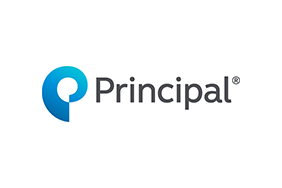 Principal Financial Group, Inc.
Principal Financial Group, Inc.
Principal Financial Group® (Nasdaq: PFG) is a global financial company with 18,500 employees1 passionate about improving the wealth and well-being of people and businesses. In business for more than 140 years, we're helping more than 51 million customers1 plan, protect, invest, and retire, while working to support the communities where we do business, and build a diverse, inclusive workforce. Principal® is proud to be recognized as one of America's 100 Most Sustainable Companies2, a member of the Bloomberg Gender Equality Index, and a Top 10 "Best Places to Work in Money Management3." Learn more about Principal and our commitment to building a better future at principal.com.
More from Principal Financial Group, Inc.