Published 10-14-22
Submitted by The PNC Financial Services Group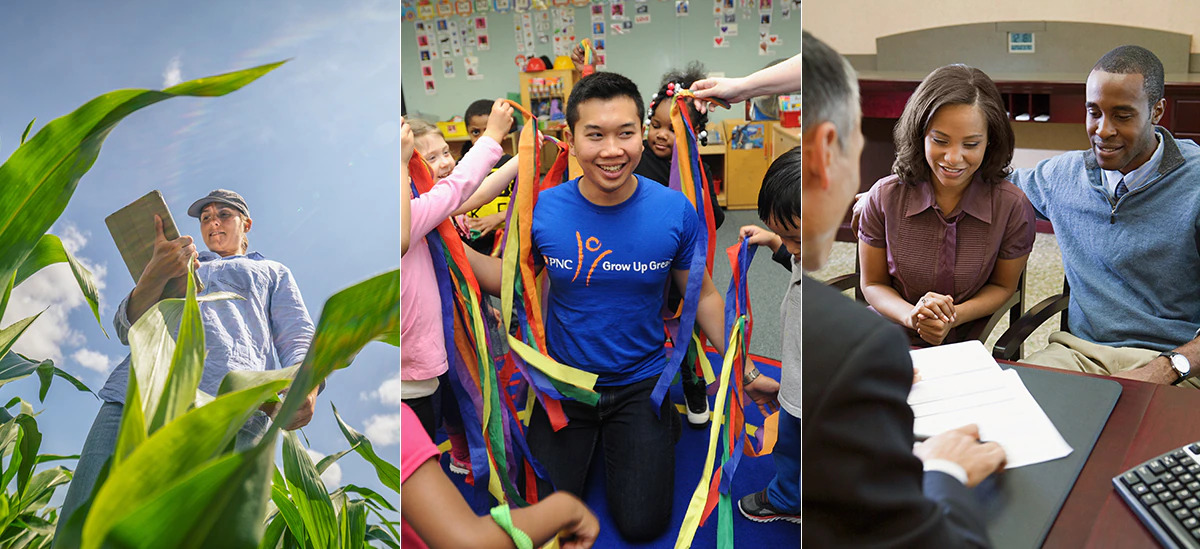 Environmental, Social and Governance (ESG) refers to the many challenges and opportunities that speak to a company's commitments and responsibilities to its stakeholders – customers, employees, communities and investors. It's often heard in relation to sustainability initiatives or socially responsible investing.
However, when it comes to ESG, all stakeholders are increasingly looking at these nonfinancial factors in deciding which companies they want to work for or with. And that makes this an area of significant focus for PNC.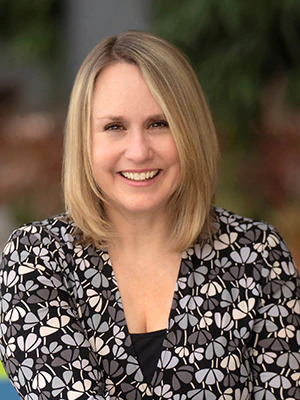 Lora Phillips, director of ESG for the Corporate Responsibility Group, talks about what ESG looks like at PNC and why it's important along with the work her team is doing.
What is your team's role at PNC?
Phillips: We look for the intersection of the issues our stakeholders care about with those that are core to PNC's business and those issues that we can make meaningful progress against. For PNC, that includes things you might expect to find in an ESG strategy, like environmental and social risk management or diversity and inclusion, plus things that might surprise you, like customer privacy and employee compensation philosophies.
This brings up a very important point about ESG at PNC – it's a collaborative practice. The ESG team works with subject matter experts across the bank to tell their stories in ways that resonate with investors, activists and all kinds of stakeholders who have an interest in how PNC is managing this complicated, interconnected mix of issues in ways that make a difference.
In addition to stakeholder engagement on ESG topics, my team also performs environmental and social risk management, manages our voluntary Corporate Responsibility and ESG reporting and is working to develop and execute our "4+1" Climate Action strategy.
Why is corporate responsibility so important for companies right now?
Phillips: I would argue that it's always been important. If you think about defining moments for the American business community, many of them were born out of what stakeholders care about and what's uniquely important for a business to manage well – things like child labor, safe working conditions or the fact that, until 1974, women couldn't get a credit card without a man co-signing. These things were ultimately codified into law but started with activism and engagement. Whether you refer to it as corporate social responsibility, corporate responsibility, sustainability or ESG, the concept has been around for a long time, and it's integral to how businesses operate.
Can you tell us more about PNC's climate strategy?
Phillips: PNC's "4+1" Climate Action Strategy is about setting concrete goals as we finance the transition to a low-carbon economy. To do this, we engage with working groups, coalitions and partnerships that focus on the climate and environment to ensure we are providing the financing and advice our clients need to create and execute their own climate transition plans.
We also put recommendations into practice for our own operations and workplace by setting and achieving ambitious carbon emissions, energy use, water use and renewable electricity goals.
For our employees, we're in the process of building out a Climate Transition Advocates program, based on the very successful PNC Women's Business Advocate model that was further adopted by our Minority Business Development team. The goal is to introduce a baseline level of climate-change knowledge for any employee across the bank who's interested, but we think there's going to be particular interest from many client-facing teams.
We hear from PNC's Sustainable Finance team that clients are increasingly interested in discussing ESG issues – not just environmental but social issues, too. We'd like to get to a place where we have a large number of employees who are able to credibly have those conversations with clients.
How does PNC address the "S" - or social – part of ESG?
Phillips: PNC aligns its work with the United Nations Sustainable Development Goals 1 most relevant to our industry and business model. The bank's $88 billion Community Benefits Plan and Project 257 initiative are just two examples of how we are able to make a social impact.
The Community Benefits Plan gives us the opportunity over a four-year period to provide loans, investments and other financial support to bolster economic opportunity for low- and moderate-income individuals and communities, people and communities of color along with other underserved communities. Project 257 focuses on making a positive impact by leveraging our resources to accelerate women's financial equality.
We're constantly scanning the ESG landscape to understand what issues are important to our stakeholders. We do this in many different ways, including conversations with our investors and advocacy groups focused on a variety of issues, from climate change to diversity and inclusion to financial inclusion, and many other topics.
PNC assigns specific ESG oversight to each Board of Directors committee. Why is this important?
Phillips: PNC's Board of Directors has had collective responsibility for ESG risks and opportunities for a long time, but last year we assigned specific ESG oversight to each committee and that gives them the opportunity to take a deeper dive into specific issues. This helps to inform the broader conversation with the full board and introduces more organic opportunities to raise questions about how ESG and corporate responsibility issues are woven into our overall corporate strategy.
How does PNC decide on ESG goals and track its progress?
Phillips: We're constantly scanning the ESG landscape to understand what issues are important to our stakeholders. We do this in many different ways, including conversations with our investors and advocacy groups focused on a variety of issues, from climate change to diversity and inclusion to financial inclusion, and many other topics. We also do a formal ESG materiality analysis every two years that includes collecting information from all of our stakeholders to determine what they want to see from us and what we're positioned to accomplish. Those issues are a good indicator of where we should be setting firm targets or goals. We work with lines of business across PNC to explore what those goals could look like, and they ultimately go to our ESG Executive Steering Group as they make decisions.
What is the role of the ESG Executive Steering Group?
Phillips: The Steering Group is made up of executive committee members whose work most directly touches the issues we actively manage, along with our disclosures and reporting on those issues.
Officially, this group sets ESG strategy, approves ESG goals and commitments, decides ESG partnerships and approves ESG reports and disclosures. But I think of them as our "ESG lighthouse." ESG issues can be incredibly complicated, and often decisions have lots of ripple effects throughout the organization. These leaders help us chart a path forward and ensure we're making the right decisions for PNC and our stakeholders.
Why is this work important to you?
Phillips: I started my academic career in electrical engineering, then took a different path that led to working in a large, global Silicon Valley tech firm. In both my academic and early career experiences, situations came up that made me reflect on how I wanted to develop my career and see my contribution to the world. It's important to me that my work allows a connection to a strong sense of purpose and that, collectively, we as an organization leave things a little better than we found them. This work forces us to think about the ripple effects of our actions out in the world. There's a Brene Brown quote that has always stuck with me: "I'm not here to be right; I'm here to get it right." And I've tried to make that my North Star.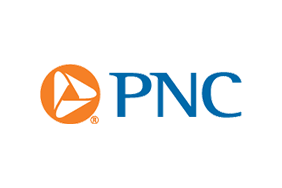 The PNC Financial Services Group
The PNC Financial Services Group
As a Main Street bank, we are committed to delivering on each of our strategic priorities while looking out for the best interests of all of our stakeholders, including our customers, communities, employees and shareholders. Our focus on operating with integrity drives us to help our customers achieve their goals while also strengthening our communities, reducing our environmental impact and empowering our employees to grow.
Email us to sign up for our CSR Newsletter
More from The PNC Financial Services Group