Published 10-12-22
Submitted by The PNC Financial Services Group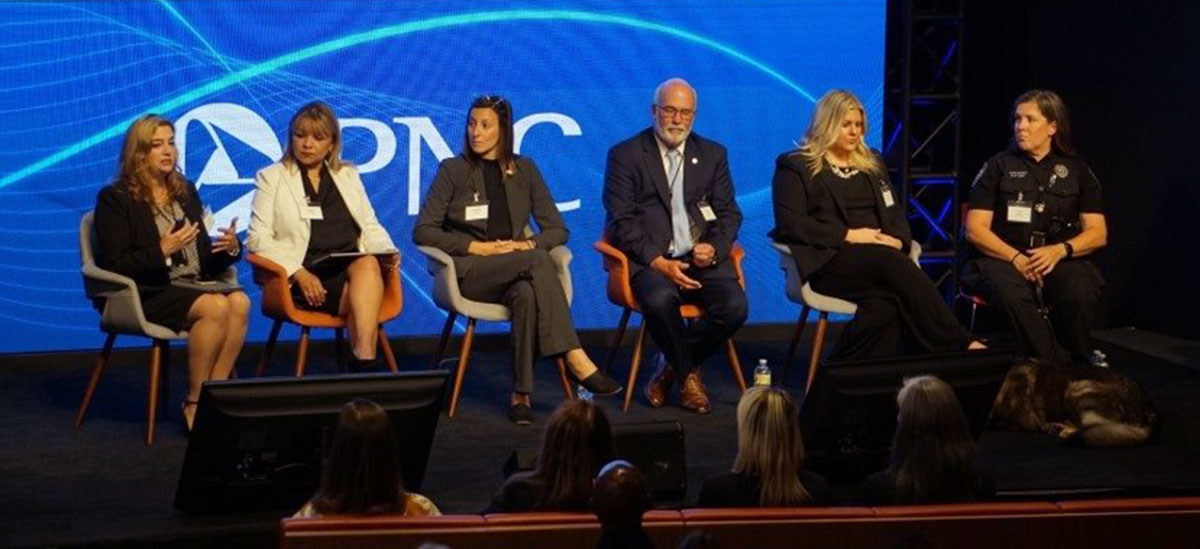 PNC's efforts in diversity and inclusion comprises of and extends across its entire employee base. Its physical security team is a microcosm of the bank's demonstrated success in that endeavor.
Every quarter PNC's Enterprise Technology and Security (ET&S) team hosts a discussion on important topics and trends that drive the security space in the workforce. Most recently, the series included a keynote speaker from the nation's highest domestic information and security service organization, the FBI, along with a panel of PNC employees in the bank's physical security team, to discuss diversity and inclusion in the physical security space. Their experiences served as prime examples of why diversity and inclusion are essential to the field, and how women can enter and thrive in the profession.
"PNC strongly focuses on gender equality, diversity and inclusion and employee development, which has led to the advancement of a number of inspiring women leaders in the ET&S team," said Deborah Guild, Head of PNC Enterprise Technology and Security. "This topic in particular was certainly one that hit close to home for many of our teammates, myself included. Diverse teams and diversity of thought are extremely important to PNC's overall success. Our people in physical security highlight that."
The event's keynote speaker was Jennifer Moore, the executive assistant director of the Human Resources Branch for the FBI, a seasoned bureau employee with 23 years' experience and advice. She painted a picture of her career challenges, but also her unconventional background that could serve as inspiration to others.
An Unconventional Path and a Supportive Organization
Moore didn't have a background related to security when she joined the FBI. However, she credits the organization's emphasis on supporting, promoting and training women for her successful career in the field.
After a stint in marketing, her FBI career began when she was offered a receptionist position in the San Diego field office, eventually working her way up into a management position.
However, after a post-September 11 reorganization, and a slight oversight, Moore found herself without a defined role. Her supervisors then offered her a job that she was initially reluctant to take. After a few more nudges from her bosses, though, she became the first security officer in the Dallas field. She was tasked with keeping facilities, employees and information secure from both internal and external threats.
"I fell in love with the world of security," she said. "Keeping your organization secure in those aspects is essential to its success and ability to not only survive but thrive. Every day that you don't hear about a breach of our building, or a spill of information, that's a success. I love the impact it has made on my life and career."
Her career trajectory, according to Moore, also reflects how different the FBI looks today than it did just five decades ago. She mentioned that specific timeline for good reason.
In 2022, the bureau is celebrating the 50th anniversary of its first two women special agents.
"We're fortunate to have women serving at the highest level of our organization now, here in the U.S. and around the world," said Moore. "Women make up 45% of the FBI's workforce, nearly 25% of our executives are women, and nearly a quarter of our special agents are women. As an organization, you have to bring in the right mix of perspectives and backgrounds to the table. That's not only because it's the right thing to do, but because it brings in a wide array of ideas that are key to building trust and credibility. It allows us to reflect the communities we serve."
PNC Panelists Reflect on Opportunities, Challenges
Moore's keynote address was followed by a panel of PNC employees who work in various roles within the bank's physical security team.
"PNC has so many women on the team that help support and protect our organization," said Tammy Janero, PNC Head of Enterprise Event Management for Physical Security, who moderated the panel. "Like Jennifer Moore, some of these women did not previously have backgrounds in law enforcement. I certainly didn't either. I had a marketing background. PNC's emphasis on diversity and inclusion and employee development gave us that environment to succeed in this field."
There are still inherent challenges women face in a male-dominated field, according to panelist Patricia Crissien, PNC Market Operations Manager. Still, there are concrete solutions that can be taken to help clear those hurdles.
"My primary job is to mitigate risk, and that provides me with the privilege to work with several amazing physical security partners," she said. "As amazing as they are, they're all male. It's important for women to continue to promote a workplace that encourages other women to enter this field. We need to ensure that we have strong leadership development and mentoring programs in place. We also need to embolden women to own their own employee development plans. They can create a roadmap for themselves to succeed, and I think PNC does a great job of helping its employees do that."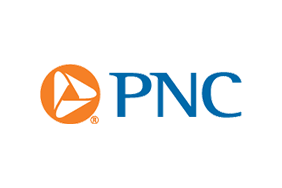 The PNC Financial Services Group
The PNC Financial Services Group
As a Main Street bank, we are committed to delivering on each of our strategic priorities while looking out for the best interests of all of our stakeholders, including our customers, communities, employees and shareholders. Our focus on operating with integrity drives us to help our customers achieve their goals while also strengthening our communities, reducing our environmental impact and empowering our employees to grow.
Email us to sign up for our CSR Newsletter
More from The PNC Financial Services Group