Published 10-07-22
Submitted by The PNC Financial Services Group
When Fortune announced its Global 500 in 2021, the magazine noted that the number of women running companies on the list "soared to an all-time high." Unfortunately, that all-time high was just 23 companies – or less than 5% -- of the 500 included on the annual list.
While workplace representation is just one metric, that statistic is a stark reminder of the ponderous pace at which the world is moving toward gender financial equality. According to the World Economic Forum's 2020 Global Gender Gap Report, it will take 257 years to close the economic gender gap.
To highlight both the gap and the time required to close it, PNC is recognizing Project 257® Day on September 14, the 257th day of this year. Like the initiative it's named for, Project 257 Day serves as a reminder that – while we still have a long way to go – we are making progress, particularly in relation to two of PNC's key areas of focus in the past year: access to credit for women and representation in the workplace.
I'm proud to share some of the accomplishments we've achieved in the year since we launched Project 257: Accelerating Women's Financial Equality initiative:
PNC's partnership with Coralus generated 30% of the venture applications for Coralus Ventures last year. Formerly known as SheEO, Coralus is a global nonprofit organization that provides zero-interest loans to select women- and nonbinary-led ventures who are working on the World's To-Do List – the United Nations Sustainable Development Goals. More than 50 PNC employees received "Activations" as part of the initial partnership. They are supporting the Coralus ecosystem by offering guidance and making connections to help ventures grow and thrive. They're also spreading the word about Coralus across the country, with a goal of helping the organization identify even more Activators because for every 100 new Activators, Coralus can grant another six-figure no-interest loan to a venture. To celebrate our one-year anniversary as a Coralus partner, PNC is expanding the relationship. Back in 2021, we committed $1.257 million to Coralus over a 3-year period. In August 2022, we announced the additional gift of Coralus Activations to 200 businesses through 2024. We've seen the positive impact that Coralus has had on the entrepreneurs who participate, and our hope is to not only gift this exposure to more entrepreneurs, but also increase the organization's perpetual loan pool so that more businesses can be funded.
PNC established an enterprise-wide Project 257 Task Force to identify and catalog the work that's been done, the work we have planned and the synergistic opportunities to continue our efforts to close the financial gender gap. With dozens of business lines and teams, and 54 regional markets across the nation, we know that the whole of our activities aimed to support women financial decision makers is greater than the sum of its parts. For example, the task force is uncovering the myriad relationships PNC's Community Development Banking group has with Community Development Financial Institutions across the country that, like Coralus, are helping to increase access to capital to underrepresented entrepreneurs.
We continue to look for opportunities to create space for women to be represented in the workforce through external programs, too, including:

New this year, our Women in Motorsports partnership with Chip Ganassi Racing added an internship program to engage a select group of women college students in on-site learning and career-development experiences during the 2022 NTT INDYCAR SERIES season. The women worked as mechanics and engineers and in other roles traditionally held by men. Applications for the 2023 intern class are open now through September 30, 2022.
Another new partnership is with Girls Who Code, a national nonprofit organization working to close the gender gap in technology and to change the image of what a programmer looks like and does. TechConnect, an affinity group of PNC women in technology roles, is collaborating with Girls Who Code to inspire young women to choose a career in technology and create opportunities for the organization's alums within PNC.
We continued our Women in eSports program in collaboration with the Pittsburgh Knights, championing women in the esports industry who are leading the charge as well as fostering lasting change.
The wheels of progress are definitely in motion, but if the work was easy, we wouldn't be facing a 257-year gap. We remain committed to our efforts to identify and celebrate successes, while we flag and address our shortfalls and identify the opportunities that still lie ahead.
Project 257 Day serves as a celebration of the work we've done, a reminder of the potential we have yet to realize and, hopefully, a source of inspiration for others to join us on this journey.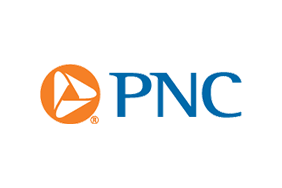 The PNC Financial Services Group
The PNC Financial Services Group
As a Main Street bank, we are committed to delivering on each of our strategic priorities while looking out for the best interests of all of our stakeholders, including our customers, communities, employees and shareholders. Our focus on operating with integrity drives us to help our customers achieve their goals while also strengthening our communities, reducing our environmental impact and empowering our employees to grow.
Email us to sign up for our CSR Newsletter
More from The PNC Financial Services Group