Published 10-06-22
Submitted by Tata Consultancy Services (TCS)
At TCS, we are building on the belief that business can be a catalyst for change. Our purpose is to connect people to opportunities in the digital economy and that mission is central to the way we operate as a business. Through innovation, partnership, and collective knowledge, TCS believes we can lead positive change for all stakeholders. The company's deep understanding of digital transformation, technology, and its application helps to create a strong foundation for developing solutions to some of the world's most pressing problems at scale. TCS' engagement model leverages its intellectual, technological, financial, and human capital to create exponential impact across the globe.
In this digital age, nonprofit organizations need to have a robust digital presence to become sustainable and build trust with a multitude of stakeholders. From sharing their mission, values, and initiatives to revenue and community engagement, technology plays a key role in making organizations more visible, accessible, and transparent – all of which are key to the success of organizations and their ability to run a lean operation by automating their day-to-day activities.
A preeminent first responder, International Medical Corps (IMC) provides emergency relief to those struck by conflict, disaster, and disease—no matter where they are, no matter what the conditions—working with them to recover, rebuild, and gain the skills and tools required for self-reliance. After the emergency has passed and their disaster-relief effort has ended, IMC shifts from emergency medical response to long-term medical support and training. The organization provides resources and training to help local staff provide a range of services—including healthcare, food, water, and sanitation support—to their communities.
IMC approached TCS seeking help in digitizing their vendor pre-qualification platform. When procuring medical commodities, IMC prequalifies vendors in advance to ensure that the vendor meets minimum quality standards. The Vendor Prequalification system is a critical component of the procurement workflow: IMC will not procure supplies from a vendor who has not completed the qualification process or whose qualification has lapsed, which can lead to a shortage of critical supplies that IMC beneficiaries depend on.
In the past, the process was arduous and complicated with a high margin for potential error. The prequalification team is required to visit the vendors of interest, assess the vendors' commodities, obtain copies of relevant documents, and complete the paper-based prequalification form. All these items were sent to the Global Pharmaceutical Services Unit (GPSU) via email, beginning an extensive back-and-forth communication trail. Previously, whenever vendors were approved, the GPSU would update an excel-based database for visibility throughout the organization.
TCS team conducted in-depth research seeking to gain a comprehensive understanding of IMC's Vendor Prequalification system and how it integrated with other global operations, their website, and how users engage with the grantmaking process. The assessment process was done in collaboration with IMC and included stakeholder mapping, development of user personas, understanding the organization's technology platform, and organizational priorities.
"Being a first responder organization means our work is fast-paced and vital to vulnerable populations. Working with TCS enabled us to increase the efficiency of our vendor prequalification process, which is critical to our operations," said Salma Abdelfattah, Pharmaceutical Services Coordinator, International Medical Corps.
TCS assessed, redesigned, and enhanced IMC's existing Vendor Prequalification system by placing it in a digital platform that is more transparent and accessible for IMC's Prequalification team and Global Pharmaceuticals Services Unit (GPSU). The system offers the Prequalification team a structured workflow for maintaining vendor information, tracking critical vendor qualification status, and ensuring the organization had on-demand and concurrent access to vital information throughout the vendor database.
"Partnering with IMC has expanded my view on how nonprofit organizations like this can make a huge impact on disaster-stricken communities," said Habibul Ali Shah, TCS Architect. "My team and I worked closely with IMC and gained an appreciation for all that goes into their work providing both immediate relief and long-term support. We're grateful that we were able to work with IMC to digitize their vendor pre-qualification system and support their important work."
IMC continues to be a leader in global emergency response and relief. In 2021, just as IMC has done since its founding in 1984, it responded to every global outbreak of conflict, disaster, and disease. In 2021, the organization responded directly to the needs of more than 18 million people in 30 countries on five continents, including more than 1 million people in the United States.
"Access to health services – both emergency and basic – is a global crisis. For many millions of people around the world, medical care is out of reach despite a crucial need," said Balaji Ganapathy, Chief Social Responsibility Officer, Tata Consultancy Services. "TCS is proud to have been a pro bono partner to International Medical Corps, expanding their capacity to bring much needed medicine and care to people in over 30 countries."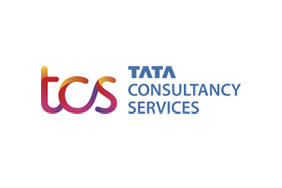 Tata Consultancy Services (TCS)
Tata Consultancy Services (TCS)
Tata Consultancy Services is an IT services, consulting and business solutions organization that has been partnering with many of the world's largest businesses in their transformation journeys for over 55 years. Its consulting-led, cognitive powered, portfolio of business, technology and engineering services and solutions is delivered through its unique Location Independent Agile™ delivery model, recognized as a benchmark of excellence in software development.
A part of the Tata group, India's largest multinational business group, TCS has over 608,000 of the world's best-trained consultants in 55 countries. The company generated consolidated revenues of US $27.9 billion in the fiscal year ended March 31, 2023, and is listed on the BSE and the NSE in India. TCS' proactive stance on climate change and award-winning work with communities across the world have earned it a place in leading sustainability indices such as the MSCI Global Sustainability Index and the FTSE4Good Emerging Index. For more information, visit www.tcs.com.
More from Tata Consultancy Services (TCS)