Published 10-03-22
Submitted by Griffith Foods
Food and exploration have always gone hand in hand, and today's retail and menu offerings give consumers even more opportunities to expand their culinary horizons. One area where consumers are very open to trying global flavors is in the snack category. Bold, yet "low risk," crisps, sweets and nuts are easy ways to introduce consumers to new flavors that cross geographical borders. For example, U.S. retail shelves feature items such as Mexican nopal (cactus) snack sticks and West African fonio chips. In South Africa, a potato chip brand released innovative flavors like New York cheeseburger and Sichuan-style Kung Pao chicken. And Japanese-style peanuts can be found in Brazil, Ecuador and Colombia.
Cross-cultural influence can also be seen in foodservice operations. A bakery-café chain in Hong Kong recently added a Thai-style plant-based crab cake salad to the menu, while a U.S.-based Mediterranean fast casual chain is spicing up their traditional falafel with Spanish and Italian flavor notes.
Not all flavor adventures stray far from home—regional recipes are taking off, too. The Italian outposts of a global QSR burger chain are focusing on just that, with specialties like the Pecorino Romano & Scamorza Burger, 'Nduja Burger and Parmigiano-Reggiano Burger adding local flair to the menu.
On the protein side, pre-seasoned and pre-marinated meats are providing consumers with convenience and global flavor experiences. American flavor descriptors that signal bold and meaty are found around the world. Some examples include New York–style burger patties in Spain and the UK, "True Texan" sausages in Israel and Louisiana-style chicken tenders in UAE. Italian flavors are especially popular in South America, where Colombian grocery shoppers can purchase Italian-style tofu, and Peruvian consumers are trying plant-based hot Italian sausage.
With unlimited inspiration from street food, comfort fare and fusion-style twists, consumers are ready and willing to travel the world with their taste buds!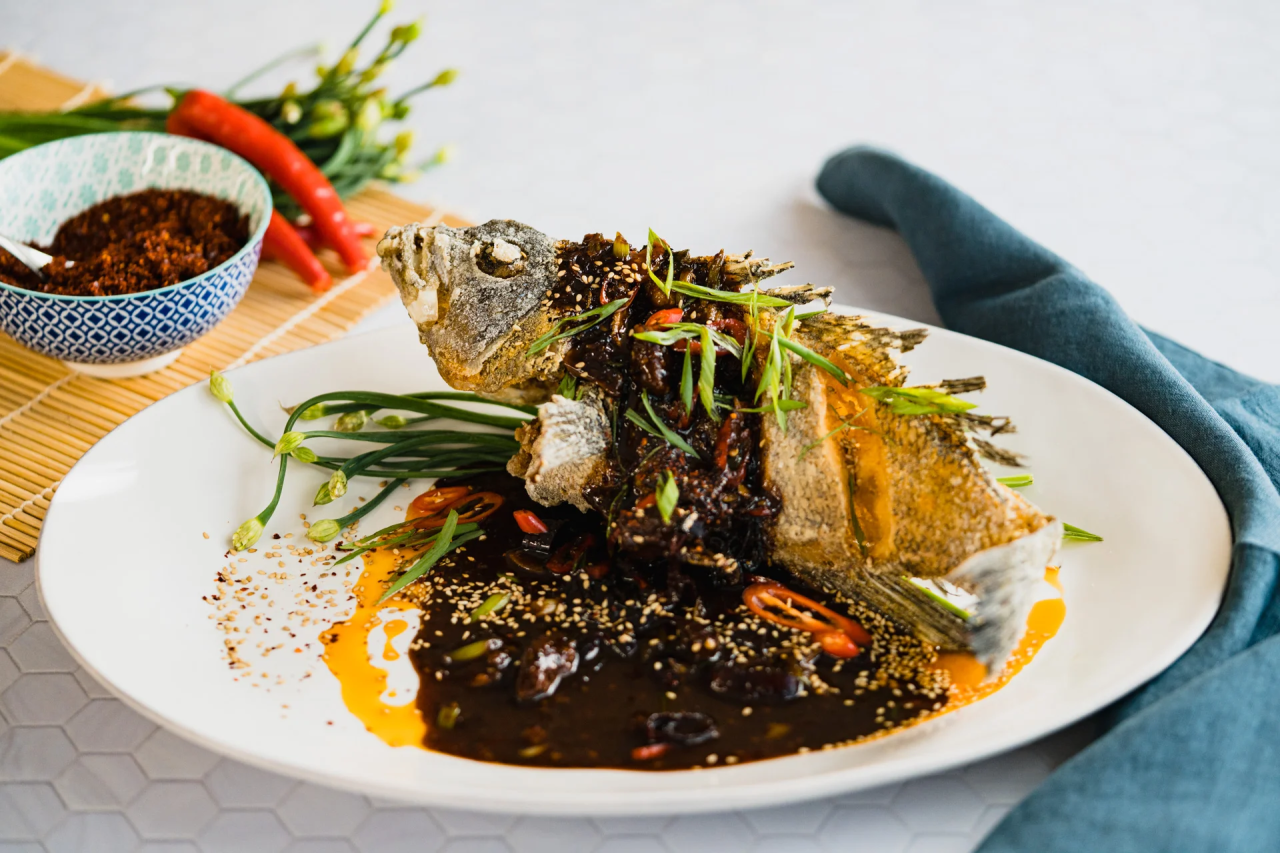 3 TRENDS TO WATCH
FLAVOR FUSION:

Snacks and protein products will take a cue from foodservice, exploring various global cuisines to create flavorful mashups.

HYPER-LOCAL:

Brands will lean into specific regional flavors to differentiate and provide more nuanced offerings.

ON-PREMISES EXCITEMENT:

With consumers traveling and choosing to dine in-person again, presentation is everything. Foodservice operators will showcase street-food-inspired dishes and social-media-worthy global recipes.
A Taste of Authenticity
Adventurous consumers are the perfect audience for authentic global flavors. Join Chef Mark Serice as he demonstrates his take on a traditional Sichuan-style dish: Black Sea Bass with Douban Chili Bean Sauce. This unforgettable dish features a whole deep-fried fish smothered in a slow-simmered fermented fava bean and chili paste sauce.
Segment Snapshot
QSR/FOODSERVICE: As mashups and fusion cuisine grow in popularity, unique and innovative dishes such as Italian-inspired falafel, bao bun hamburgers and affogato with Chinese fried dough strips are showing up on menus.
PROTEIN PROCESSORS: Globally and regionally inspired ingredients are being incorporated into protein products to meet consumer interest for flavors that help them explore the world.
SNACKING: CPG snacks are being created with a focus on international flavors that introduce consumers to a larger variety of cuisine types. Other brands are expanding with local flavors within a region to create even more specific options.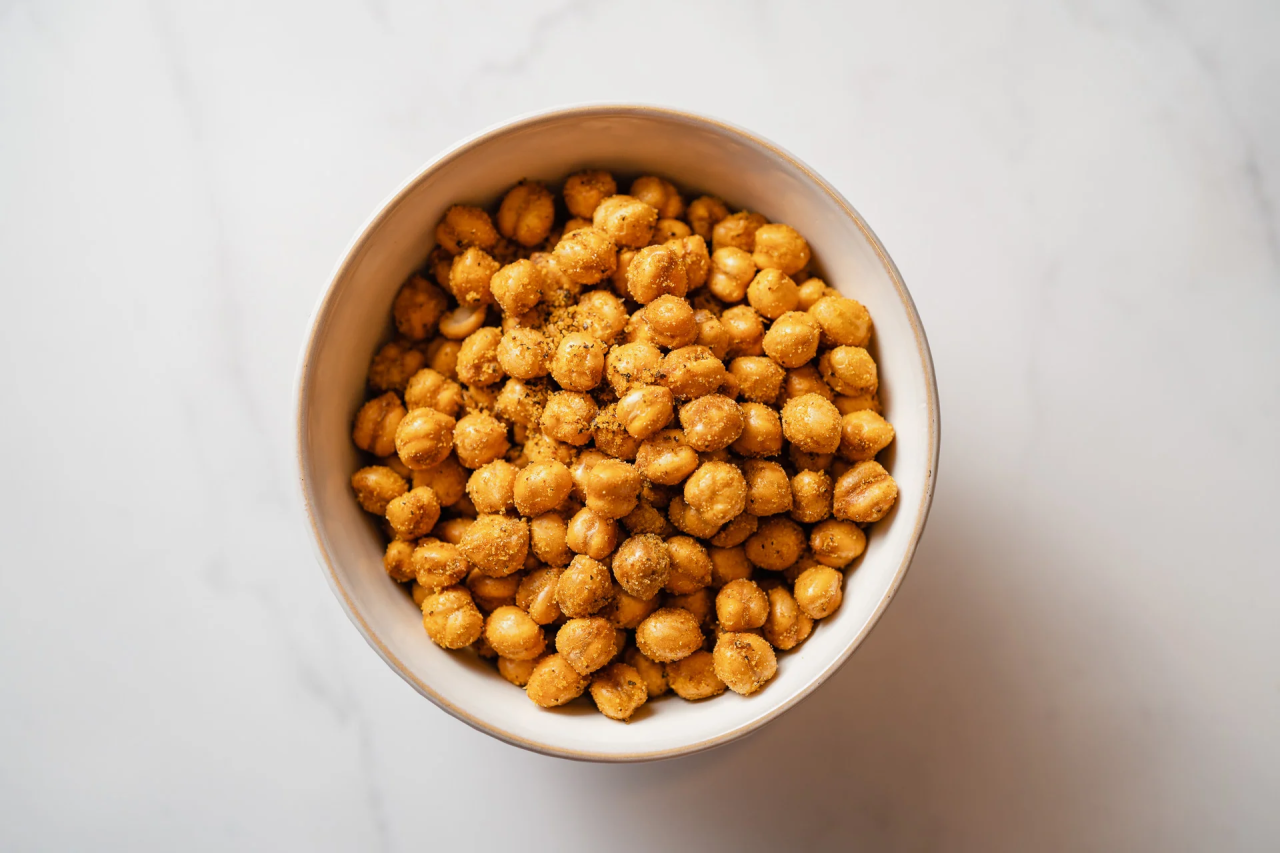 Culinary Inspiration
Get inspired by these on-trend concepts to create innovative offerings using products from Griffith Foods.
Sichuan Black Sea Bass with Douban Chili Bean Sauce
Characteristic of the Sichuan cooking style, this eye-catching dish features a whole black sea bass, deep-fried and smothered in a fermented fava bean and chili paste. The sauce is slowly simmered with ginger, black vinegar and garlic to intensify its flavor.
Featuring: Griffith Foods Sichuan Pixian Chili Bean Sauce
Roasted Chickpeas with Tikka Masala Seasoning
Oven-roasted chickpeas make for a crunchy and satisfying snack, soup topper or salad add-on. They're tossed in olive oil and flavored with an aromatic seasoning blend including garam masala, coriander, turmeric and chili powder.
Featuring: Griffith Foods Tikka Masala Seasoning
CHEF TIP
"Global cuisines provide a wealth of inspiration and excitement. When recreating an authentic dish, take the time to understand the culture and people of that country or region to respectfully appreciate the cuisine, and try to avoid substituting traditional ingredients."
–Chef Mark Serice, Vice President Global Culinary, Griffith Foods
Culinary Expertise Around the Globe
Griffith Foods' culinary network extends throughout five regions around the world—bringing a truly global perspective to our work. Our ability to work with authentic flavors and ingredients is unparalleled! With a combined 190+ years of both front- and back-of-house experience, our renowned chefs know just what it takes to create exceptional flavor systems and innovative, delicious products. We can help you satisfy consumers' appetites while expanding your bottom line. Learn more about our approach to culinary craftsmanship.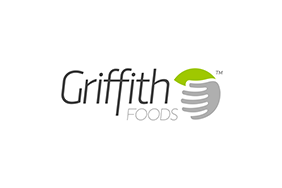 Griffith Foods
Griffith Foods
Griffith Foods is the caring, creative product development partner helping food companies meet the evolving needs of consumers while sustaining the planet. As a family business for more than 100 years, Griffith Foods is known for true, collaborative innovation. Our relationships with farmers, customers and others allow us to create delicious, nutritious foods that are better for people and better for the planet. Our people are united in advancing our purpose: "We blend care and creativity to nourish the world." For more, visit www.griffithfoods.com.
More from Griffith Foods