Published 09-30-22
Submitted by Principal Financial Group, Inc.

Originally published on Principal.com
When it comes to the age-old question, "What do you want to be when you grow up?" part of the hurdle for students is understanding their options. Young people are often underexposed to learning paths, potential jobs, and career paths,1 and lack the diverse skillsets that today's workforce requires. That includes data literacy: Only 21% of 16- to 24-year-old students are considered data literate.
Nowhere is that more apparent than technology-focused areas, particularly data science. Roles in that field are expected to grow 22% from 2020 to 20302—a faster-than-average rate—with a base salary of over $120,000.3 But there's a shortage—up to 250,0004 by some estimates—of qualified professionals to meet that demand.
So if students need more exposure to careers and data science needs more professionals, what's the solution? DataSetGo, a collaboration between Principal® Foundation and EVERFI, offers a free, first-of-its-kind educational option.
Data skills for students
EVERFI supplies digital educational programming, and the DataSetGo program includes two data science and financial literacy components geared toward high schoolers. The first, Data Science Foundations, consists of four modules that can be completed in approximately two hours. Those include an explanation of the basics of data science and simple skill building, from collecting and analyzing to reporting on data.
The second part, Data Science Exploration: Financial Wellness, ties data science as a field to its practical application in financial services careers through interactive simulations in a 30-minute exercise. "Our goal is to empower students with education that provides a powerful pairing between financial literacy and college and career readiness," says Jo Christine Miles, Principal Foundation and community relations director.
To ensure its relevance, the curriculum was reviewed by volunteer IT subject matter expert in the field. Murugan Nambiar, a program manager at Principal® who focuses on data and analytics, had an opportunity to offer feedback and support to ensure content resonated. "I've got a set of experiences and background that I thought I could bring to the table, and it seemed like a great opportunity for me to give back to the community," Nambiar says.
The program in action
During his volunteer review, Nambiar found himself impressed by the structure and deliberation of the curriculum. "It doesn't just expose students to data science and financial services in the abstract—it really applies it in believable scenarios," he says.
DataSetGo got its first test run during the 2021–2022 school year when 6,000 students in more than 160 schools completed the course. Initial results showed promise: Students doubled assessment scores related to data science skills and processes.
The program will reach a wider student base in the 2022–2023 school year, with students in 11 cities— Atlanta; Charlotte, North Carolina; Dallas; Des Moines, Iowa; Folsom, California; Minneapolis; New York City; Raleigh, North Carolina; Seattle; Washington D.C.; and Wilmington, Delaware—participating. The DataSetGo curriculum is free; students over the age of 13 can self-enroll or educators can enroll to offer the modules as part of a classroom curriculum.
Learn more about DataSetGo and discover resources from Principal Foundation to help you build the knowledge and skills you need to support your family's financial decisions.
1 Middle Grades Review, American Progress "Preparing American Students for the Workforce of the Future", Harvard Business Review
3 Indeed
4 QuantHub
DataSetGo is not an affiliate of any member company of the Principal Financial Group®
Principal Financial Group Foundation, Inc. ("Principal® Foundation") is a duly recognized 501(c)(3) entity focused on providing philanthropic support to programs that build financial security in the communities where Principal Financial Group, Inc. ("Principal") operates. While Principal Foundation receives funding from Principal, Principal Foundation is a distinct, independent, charitable entity. Principal Foundation does not practice any form of investment advisory services and is not authorized to do so. 
© 2022 Principal Foundation.
Principal community relations supports the communities where affiliates of the Principal Financial Group®, Des Moines, IA 50392 operates. Insurance products and plan administrative services provided through Principal Life Insurance Company®, a member of the Principal Financial Group, Des Moines, IA 50392.
Principal®, Principal Financial Group®, and Principal and the logomark design are registered trademarks of Principal Financial Services, Inc., a Principal Financial Group company, in the United States and are trademarks and services marks of Principal Financial Services, Inc., in various countries around the world.
©2022 Principal Financial Services, Inc. 
2409705-092022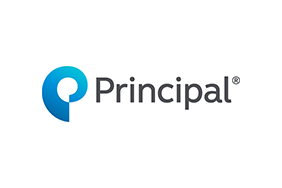 Principal Financial Group, Inc.
Principal Financial Group, Inc.
Principal Financial Group® (Nasdaq: PFG) is a global financial company with 18,500 employees1 passionate about improving the wealth and well-being of people and businesses. In business for more than 140 years, we're helping more than 51 million customers1 plan, protect, invest, and retire, while working to support the communities where we do business, and build a diverse, inclusive workforce. Principal® is proud to be recognized as one of America's 100 Most Sustainable Companies2, a member of the Bloomberg Gender Equality Index, and a Top 10 "Best Places to Work in Money Management3." Learn more about Principal and our commitment to building a better future at principal.com.
More from Principal Financial Group, Inc.