Published 09-28-22
Submitted by The PNC Financial Services Group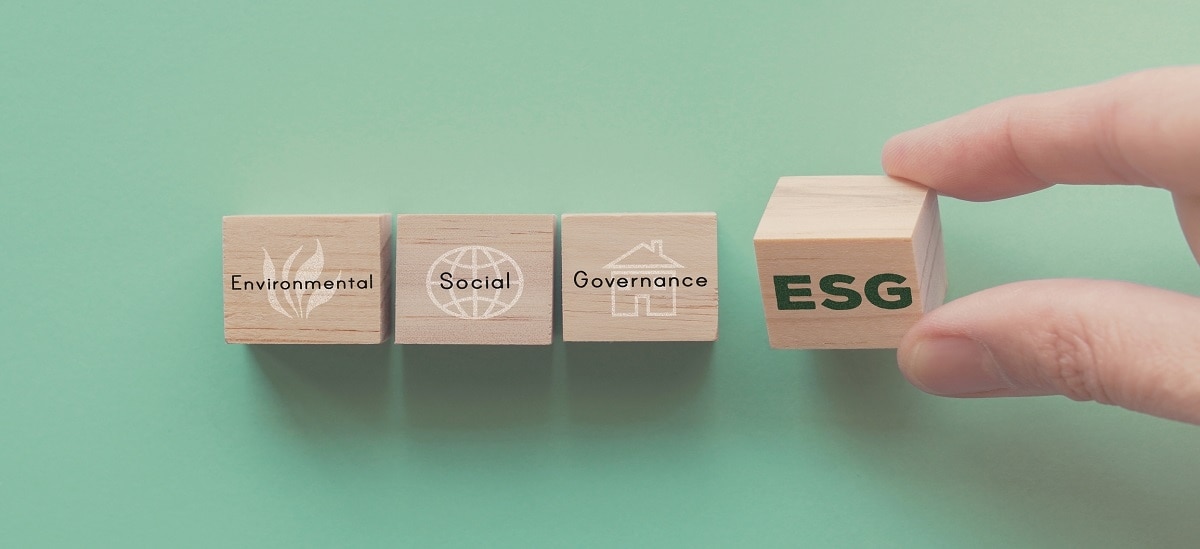 When unique business needs meet specialized capabilities, special things can happen. And that's exactly the scenario that led to a deal between PNC and Berkshire Hills Bancorp, Inc.
Berkshire Hills Bancorp recently announced the completion of the public offering and sale of its inaugural sustainability bond – a $100 million bond issuance to help finance environmentally or socially conscious projects. PNC FIG Advisory, part of PNC Capital Markets LLC, acted as joint underwriter and coordinator for the offering. In addition, the firm was the sole Environmental, Social, Governance (ESG) structuring agent on the transaction, leveraging experts from PNC's Sustainable Finance practice along with Berkshire's ESG leadership, to help to formulate the bond's sustainability performance targets, among other consulting services.
What is a sustainability bond?
A sustainability bond is similar to a regular bond that a financial institution – or an investor – "buys" from a borrower, also called an issuer or a seller. While the investor is technically "buying" the bond, it is basically another form of lending money. The bond seller must repay the amount of the loan by a specific date, including regular interest payments.
The main goal of any bond is to help a borrower – usually a corporation or government entity – to finance specific projects and/or initiatives. The funds lent to the borrower are called "bond proceeds," which are then used to accomplish those specific projects and/or initiatives.
Simply put, what makes a sustainability bond different is that proceeds are used to help finance environmentally or socially conscious projects or activities such as:
Third-party certified "green" building construction
Renewable energy production
Affordable housing
Diversity and inclusion projects
The projects aim to achieve predetermined goals tied to the bond's financing conditions and the borrower's goals.
"As ESG activity becomes increasingly critical across the business landscape, PNC is committed to improving its ability to help clients better live their values and priorities," said Matt Resch, managing director for PNC FIG Advisory.
One-of-a-kind opportunity
Berkshire is the first public U.S. community bank holding company with under $150 billion in total assets to issue a sustainability bond and only the eleventh U.S. financial institution to issue an ESG-focused bond. This effectively puts Boston-based Berkshire Hills Bancorp in a league with institutions more than 20 times its size, including PNC Financial Services Group, Inc., which issued its first sustainability bond in 2019.
Berkshire Hills Bancorp is undergoing a transformation as it looks to empower the financial potential of its communities. Under new leadership, there is renewed focus on its 176-year history in ESG and on the customer experience, so that it can deliver on the bank's vision to be a leading socially responsible community bank.
"When we engaged with Berkshire Hills Bancorp about a year ago, it was a new relationship for PNC, and we knew they had debt scheduled to refinance in the near future," said Andrew Underwood, managing director for PNC FIG Advisory. "We consulted with them about sustainable bonds because we knew it would fit well with their strategic business goals."
The team worked directly with Berkshire Hills Bancorp to create a sustainable financing framework that clearly defined eligible environmental and social investments aligned to Berkshire's specific ESG goals and objectives. This framework defines how the bond issuance will be used. The team also helped shepherd the framework through a third-party review, called the Second-Party Opinion.
Berkshire Hills Bancorp's Sustainable Financing Framework is hyper-focused on building up communities across its footprint, seeking to create jobs and housing, and enhancing the viability of revitalization projects. Also, Berkshire will be focused on supporting small- to medium-sized enterprises, but not at the exclusion of investing in larger enterprises that may be critical to a specific region or area's job/food security.
"We view our sustainable financing activities as a catalyst to deliver on our BEST Community Comeback and be an engine for positive change in our communities. As a result of this Sustainability Bond issuance, we'll support the clean-energy transition, help individuals achieve the dream of homeownership, expand services from small businesses and nonprofit organizations within low-to-moderate income neighborhoods and improve equity in our communities," said Gary Levante, Berkshire's head of ESG.
Meeting client needs
PNC launched its Sustainable Finance Practice in 2020 to better support clients with their own ESG-focused goals and initiatives.
The Sustainable Finance Practice helps clients think through their own ESG strategies, goals and approaches, and structures financing that takes client goals into consideration by offering support for environmental and social debt issuances and sustainability-linked loans.
"There are a few ways we can tailor financial solutions for clients with sustainability in mind – either making specific sustainability-focused purchases or investments or linking financial product pricing with sustainability performance," said Kristi Eberhardt, head of PNC's Sustainable Finance Practice. "This work is only possible when we have deep engagement with our clients, knowledge of their goals, and strong expertise in ESG, both where it fits into the world now, and what we think it will look like in the future."
Why sustainability?
The benefits of sustainable finance are far-reaching as efforts in this space can influence a multitude of business metrics such as stakeholder engagement, corporate social responsibility strategies, a company's investor base, and potentially a lower cost of capital, among others.
Social responsibility is also a high priority for organizations. In a recent study by PNC's Institutional Asset Management group, 92% of all executives surveyed say that social responsibility is a priority for their organization. With PNC's experience in that space, its leadership feels the bank is uniquely positioned to help its customers forge their own path around sustainable financing.
"PNC is leading the way with community banks and ESG," Underwood said. "There have been two community bank sustainable-linked bond deals ever, and we've done both. But we know it's not just about the transaction, it's about a long-term relationship."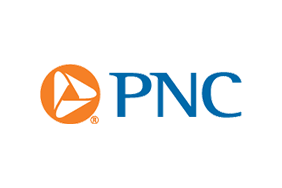 The PNC Financial Services Group
The PNC Financial Services Group
As a Main Street bank, we are committed to delivering on each of our strategic priorities while looking out for the best interests of all of our stakeholders, including our customers, communities, employees and shareholders. Our focus on operating with integrity drives us to help our customers achieve their goals while also strengthening our communities, reducing our environmental impact and empowering our employees to grow.
Email us to sign up for our CSR Newsletter
More from The PNC Financial Services Group