Published 09-20-22
Submitted by Fifth Third Bancorp
ATLANTA, September 20, 2022 /CSRwire/ - The Knoble™ Network, a non-profit network of financial crime and fintech professionals that assists vulnerable people around the world, today announced results from its first phase of Project Umbra — an initiative that brings together financial institutions, solution providers, regulators, non-profits and law enforcement in the fight against online child sexual exploitation (OCSE).
In its first year, Project Umbra increased law enforcement referrals from participating financial institutions by nearly sixfold over the previous year using a methodology collaboratively developed for more effective detection and investigation of OCSE.
In the wake of the global pandemic, the U.S. has emerged as the leading host of online child sexual exploitation material. The Internet Watch Foundation recently reported that the U.S. hosts 69% of online child sexual exploitation material — more than any other country — a 228% increase from 2021.
It is this exponential increase that drove The Knoble Network to develop Project Umbra, a ground-breaking initiative focused on creating an effective, efficient, and scalable process to allow financial institutions to better identify potential OCSE.
"Project Umbra demonstrates that through public/private collaboration, an efficient, effective process to identify and stop child sexual exploitation is not only possible, but also scalable and repeatable," said Terry Schappert, Head of Financial Institution Relationships at The Knoble Network, and project co-sponsor. "To deter the rise in child sexual exploitation, we must not rely solely on the heroic efforts of individuals. Collaborative efforts across financial institutions, service providers, regulators, and law enforcement are vital to be fully effective in snuffing out human crimes like OCSE."
The scalable and repeatable methodology collaboratively developed by Project Umbra participants leveraged financial crime risk and due diligence data in combination with each participating bank's own existing processes and OCSE-specific training for investigators.
"When applied to one bank's portfolio, the process collaboratively developed by Project Umbra participants quickly identified 17 high-risk accounts that warranted additional review within its customer base of five million," said Tracy Manning, Director of Financial Crime at LexisNexis Risk Solutions, a project co-sponsor. "With specific training on online child sexual exploitation topologies, investigators reviewed the high-risk accounts, leading to 10 referrals to law enforcement. Not only did this process effectively identify real risk, but it did so while maintaining a 1.5:1 false positive rate."
The findings demonstrate that financial institutions can more quickly and efficiently identify child sexual exploitation cases for referral to law enforcement without becoming overwhelmed by alert volumes and false positives.
"Project Umbra has been both professionally and personally rewarding for me. It has given my team a renewed sense of purpose and satisfaction related to the work we perform each day," said Karen Arrabal, SVP Financial Crimes Investigations at Fifth Third Bank, a participating financial institution in Project Umbra. "I find I am now significantly more aware of potential warning signs of child sexual exploitation within my community."
By utilizing a collaborative approach with a multi-disciplinary group of subject matter experts, Project Umbra is yet another way that The Knoble Network is disrupting the way we solve global human issues.
"Project Umbra has been an important collaboration of subject matter experts leveraging their tools and knowledge to address one of the most heinous crimes against society's most innocent and vulnerable victims," said Stuart Davis, Executive Vice President, Financial Crimes Risk Management & Group Chief AML Officer, Scotiabank. "Through shared learnings across jurisdictions, scalable solutions are being identified and driving real impact."
If you'd like to learn more or join the fight by getting involved in future phases of Project Umbra, visit https://www.theknoble.com/umbra.
Project Umbra Participants
The Knoble - Co-sponsor
LexisNexis Risk Solutions – Co-Sponsor
Scotiabank - Co-Sponsor
Fifth Third Bank
M&T Bank
U.S. Bank
Early Warning Services, LLC
RedCompass Labs
Department of Homeland Security
FINTRAC
And other governmental agencies and private companies.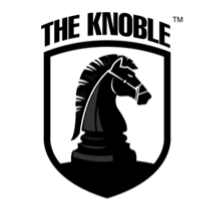 About The Knoble
Founded in 2019, The Knoble Network is a nonprofit network of financial crime experts passionately fighting human crime. Our mission is to protect the vulnerable, including victims of human trafficking, child exploitation, scams, and elder abuse. We are making a difference by bringing together financial institutions, solution providers, law enforcement, financial services, and NGOs to fight human crime in a new collaborative way. For more information, visit www.theknoble.com and follow us on LinkedIn.
Contact:
Ioana Veleanu Botzoman
Montieth & Company
ibotzoman@montiethco.com
917.832.5122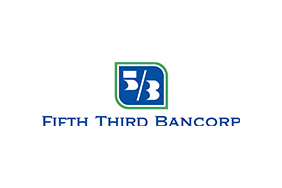 Fifth Third Bancorp
Fifth Third Bancorp
Fifth Third Bancorp is a diversified financial services company headquartered in Cincinnati, Ohio and the indirect parent company of Fifth Third Bank, National Association, a federally chartered institution. As of Dec. 31, 2021, Fifth Third had $211 billion in assets and operated 1,117 full-service banking centers and 2,322 ATMs with Fifth Third branding in Ohio, Kentucky, Indiana, Michigan, Illinois, Florida, Tennessee, West Virginia, Georgia and North Carolina. In total, Fifth Third provides its customers with access to approximately 54,000 fee-free ATMs across the United States. Fifth Third operates four main businesses: Commercial Banking, Branch Banking, Consumer Lending and Wealth & Asset Management. Investor information and press releases can be viewed at www.53.com. Fifth Third's common stock is traded on the Nasdaq® Global Select Market under the symbol "FITB." Fifth Third Bank was established in 1858. Deposit and Credit products are offered by Fifth Third Bank, National Association. Member FDIC.
Fifth Third's Purpose is to improve lives and the well-being of its communities by being the One Bank people most value and trust. The Company believes in doing well by doing good and delivering long-term sustainable value to all its stakeholders. Fifth Third is focused on five environmental, social and governance priorities: keeping the customer at the center, demonstrating its commitment to employees, strengthening its communities, promoting inclusion and diversity, and addressing climate change.
More from Fifth Third Bancorp