Published 09-19-22
Submitted by International WELL Building Institute
NEW YORK, September 19, 2022 /CSRwire/ - As we shift the way we work and live post-pandemic, the way business is being done will need to meet the health and well-being expectations of employees, customers, residents and more – across all sectors. 
Over the next two months, the International WELL Building Institute (IWBI) will take part in events across Europe to explore this new paradigm and demonstrate the value of putting people at the center of ESG strategies and organizational performance.
Join IWBI in London, Munich and Amsterdam at events related to workplace environments, ESG, urban design and more, to engage in a dialogue around people-first approaches to these larger societal developments.
Wellbeing at Work Summit UK 2022, London, Manchester, Virtual (UK)
September 20-22
The Wellbeing at Work Summit delivers strategic direction, advice and inspiration from employers and experts from across the world to help others create a more compassionate corporate culture that delivers results. Join IWBI's Penny Goodall-Quraishi for a leadership panel on September 20, 'The Future of Wellbeing at Work,' to discuss how organizations can build a proactive and preventative mental health strategy to address the mental and physical health challenges of employees.
EXPO REAL, Munich (Germany)
October 4-6
Join IWBI's Richard Le Sueur, Mona Duff and Giovanna Jagger for networking opportunities at EXPO Real, Europe's largest trade fair for real estate and investment in Europe.
Healthy City Design International 2022, London (UK)
October 10-11
Organized by SALUS Global Knowledge Exchange in collaboration with Helen Hamlyn Centre for Design, Royal College of Art, the event seeks to share and stimulate new research, innovative practice and progressive policy ideas on how to design economically and ecologically sustainable cities that enhance citizen health and well-being. IWBI's Lydia Szewczyk will take part in Session 25, 'Scale jumping: Aligning building-level and community-level strategies for health equity and climate change resilience,' on October 11.
Bisnow - Building for a Sustainable Future, London (UK)
October 13
Bisnow's Building for a Sustainable Future event explores themes related to overcoming inflation and rising cost barriers to meet targets, and deliver greener, profitable real estate. IWBI will host a panel, 'Making a Social Impact,' with IWBI's Giovanna Jagger taking part.
LEAF International, Amsterdam (NL)
October 12-13
LEAF 2022 will focus on forward-thinking strategies to deliver on net zero targets and explore how technology, digitalization and the coronavirus pandemic are transforming the built environment across the entire supply chain. IWBI's Ann Marie Aguilar will host a fireside chat on October 13 to explore health as a component of climate change, ESG and sustainability.
For more information on IWBI's participation and to learn how WELL provides a roadmap to address ESG goals, please contact media@wellcertified.com.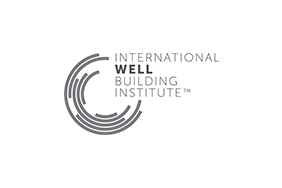 International WELL Building Institute
International WELL Building Institute
The International WELL Building Institute™ (IWBI™) is a public benefit corporation whose mission is to improve human health and well-being through the built environment. IWBI administers the WELL Building Standard™ (WELL) – a performance-based system for measuring, certifying, and monitoring features of buildings that impact the health and well-being of the people who live, work, and learn in them. IWBI was established pursuant to a Clinton Global Initiative commitment to improve the way people live by developing spaces that enhance occupant health and quality of life by sharing the WELL Building Standard globally. www.wellcertified.com
More from International WELL Building Institute