Published 09-16-22
Submitted by International Olympic Committee
International Olympic Committee news
Meet the IOC Young Leaders 2021-2024
The IOC Young Leaders programme, launched in 2016, empowers talents to leverage the power of sport to make a positive difference in their communities.
With the support of seed-funding from the IOC and a network of mentors, these inspiring young people have delivered over 100 initiatives reaching over 30,000 individual participants.
As agents of Olympism they have also spoken at many international events spreading the message of sport for good and 17 IOC YLs are currently IOC Commission Members. 
About IOC Young Leaders Programme
Launched in October 2020, the newly designed programme is seeing 25 young leaders imagine, design and realise their own sustainable sport-based social business. Over the four years, each participant will receive expert guidance on a myriad of topics from human-centred design to impact measurement and user testing, as well as seed-funding and peer-to-peer learning opportunities.
The final 25 candidates were selected from amongst 350 applicants, all with a clear passion for sport. The list of selected 25 Young Leaders is balanced in terms of universality and diversity, with 13 female and 12 male candidates, from 25 countries across 5 continents.
Find our more about Young Leader initiatives.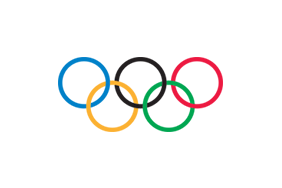 International Olympic Committee
International Olympic Committee
The International Olympic Committee (IOC) is a not-for-profit independent international organisation that is committed to building a better world through sport. It redistributes more than 90 per cent of its income to the wider sporting movement, which means that every day the equivalent of USD 3.4 million goes to help athletes and sports organisations at all levels around the world.
As the leader of the Olympic Movement, the IOC acts as a catalyst for collaboration between all parties of the Olympic family, from the National Olympic Committees (NOCs), the International Sports Federations (IFs), the athletes and the Organising Committees for the Olympic Games (OCOGs) to the Worldwide Olympic Partners, broadcast partners and United Nations (UN) agencies, and shepherds success through a wide range of programmes and projects. On this basis, it ensures the regular celebration of the Olympic Games, supports all affiliated member organisations of the Olympic Movement and strongly encourages, by appropriate means, the promotion of the Olympic values.
More from International Olympic Committee