Published 09-13-22
Submitted by Principal Financial Group, Inc.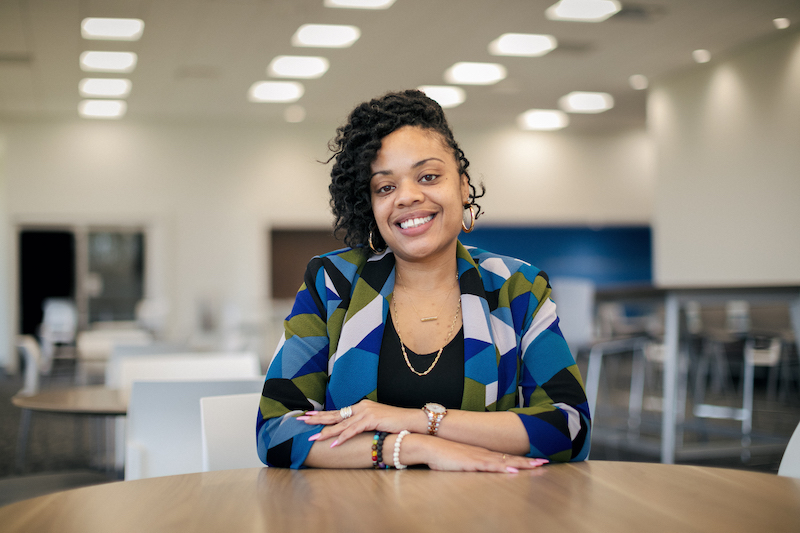 Originally published on Principal.com
Toya Pollard understands how life's little decisions end up making a big impact. Early in her career, faced with a job transition and a mortgage payment, she thought about cashing in a small 401(k) plan. But when she called her retirement plan's customer service department, the person on the other end of the line helped her pivot.
"That conversation helped me look at retirement and long-term finances," Pollard says. "It made me realize there were a lot of things about financial literacy I didn't know."
Pollard has been building that financial literacy ever since; she now guides a team of financial counselors as manager of Principal® Connection. "I think about what we do and that phone call all the time," Pollard says. "You really can make a difference in what seems like a little decision for the bigger picture."
A leap of faith
Pollard was raised mostly in Newport News, Virginia, surrounded by family including her mom, a sister, and uncle; her father died when she was four. She was full steam ahead on plans for a career in broadcasting when life decided otherwise: Pollard's mom died while she was in college. "I needed a job that was going to pay the bills," she says.
That job was with Enterprise Rental Car in the management training program. A few years in, hungry for a change, Pollard decided to move to Charlotte, North Carolina. "Enterprise was a great role, but a lot of hours," she says. "I took a leap of faith when I left because I knew that job wasn't where my path was taking me."
Pollard accepted the first offer she received—an entry level phone banker with Wells Fargo. In some ways, she says, she was backtracking, "but sometimes you have to take three steps back to take five steps forward."
Embracing change
Pollard built on the leadership and management skills from her time at Enterprise with ever-expanding financial literacy insights gleaned at her new job; she eventually worked her way up to team lead. And then, while Pollard was on maternity leave, her branch of Wells Fargo was acquired by Principal.
By the time the acquisition was complete, Pollard learned she would have to pass her series 24 general securities exam—a test of skills and licensure specific to the industry—in 90 days. "If I never have to take that again, I'll be happy," Pollard says with a smile. "I try to keep an open mind in the midst of change, which isn't always easy, but it creates opportunities."
Transition (and exam) complete, Pollard no longer spends her days on the phone with customers figuring out what to do with their retirement savings. Now, she leads a team of financial counselors who then help educate their clients on retirement account options after leaving a company.
"In my new role, I'm here for my people—my direct reports—so they have knowledge and empathy to meet people where they're at. If I take care of them, they will be able to take care of our clients," Pollard says. "It goes back to making a difference: We may be the last person they have a conversation with before they make a decision. We really have to talk about the bigger picture. The ethics of what we do and how we do it are important."
Finding power in unexpected places
In 2019, Pollard's life took another pivot: She was diagnosed with multiple sclerosis. "I had a choice of how to handle my diagnosis. I could have let it overwhelm me and become wrapped up in the unknown, but I decided to let it empower me," she says. "I made a decision that I am not going to let this hold me back and to manage my condition consciously."
"I could have let it overwhelm me and become wrapped up in the unknown, but I decided to let it empower me." —Toya Pollard
Her ability to face life's uncertainties head-on only prepped her for the pandemic, which blurred the lines between home and work for everyone. Her daughter, now three­—talkative, engaging, playful—has, over the last two years, "met" all Pollard's colleagues. "One thing I've learned is to set boundaries so I can do what I need to do, especially as a full-time employee and full-time mother. Principal has really supported me," Pollard says. "As a single mom, I've learned a lot of patience, but my Principal family is welcoming of her and makes me feel so comfortable on so many levels."
All those years ago when Pollard's mom died, her options seemed limited. But with the benefit of time, Pollard sees the outcome of all her life's challenges differently.
"This was not my dream job when I was 18 years old. But I have made such an impact in so many people's lives that I wouldn't have otherwise," Pollard says. "I know how it feels to live paycheck to paycheck. I also know the long-lasting impact of the decisions we make when we're in our 20s. My team and I get to help our customers navigate the differences between living the life they have, and the life they want to live."
Read more: A high school retreat changed chief technology officer Kathy Kay's life. Bringing her whole self to the table guides Erlin Kakkanad at work and home. Åsa Norrie defines success by the smart, motivated people on her team. Veteran Julie O'Hara-Harvey puts her life's experience to work helping other employees connect.
Principal Financial Group closed the acquisition of certain assets of the Wells Fargo Institutional Retirement and Trust business (IRT) on July 1, 2019. The transition, transfer, and integration of IRT business operations, employees, and clients was finalized in March 2022.
Insurance products and plan administrative services provided through Principal Life Insurance Company®, a member of the Principal Financial Group®, Des Moines, IA 50392.
© 2022 Principal Financial Services, Inc.​​​
Principal®, Principal Financial Group®, and Principal and the logomark design are registered trademarks of Principal Financial Services, Inc., a Principal Financial Group company, in the United States and are trademarks and service marks of Principal Financial Services, Inc., in various countries around the world.
2383064-082022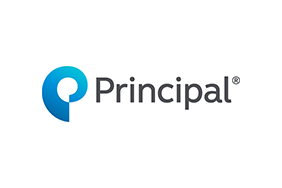 Principal Financial Group, Inc.
Principal Financial Group, Inc.
Principal Financial Group® (Nasdaq: PFG) is a global financial company with 18,500 employees1 passionate about improving the wealth and well-being of people and businesses. In business for more than 140 years, we're helping more than 51 million customers1 plan, protect, invest, and retire, while working to support the communities where we do business, and build a diverse, inclusive workforce. Principal® is proud to be recognized as one of America's 100 Most Sustainable Companies2, a member of the Bloomberg Gender Equality Index, and a Top 10 "Best Places to Work in Money Management3." Learn more about Principal and our commitment to building a better future at principal.com.
More from Principal Financial Group, Inc.