Published 09-13-22
Submitted by Qualcomm Inc.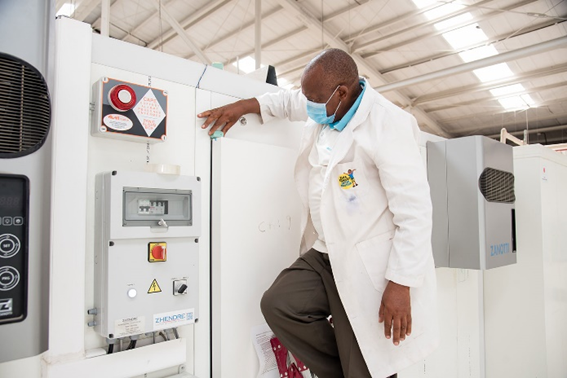 Qualcomm products mentioned within this post are offered by Qualcomm Technologies, Inc. and/or its subsidiaries.
The World Health Organization reports that over 50% of vaccines worldwide are wasted. Millions of doses of vaccines are discarded because they have not been stored at the correct temperature as they are moved along the cold chain. If at any point during the journey it gets a little too hot or a little too cold, the vaccine must be thrown away.
In rural areas, unreliable electricity causes clinics to lose power routinely, and equipment often malfunctions at cold chain storage centers and during transportation. As a result, already stretched thin clinic workers feel they must keep a constant watch over their medications at every step.
Traditionally, monitoring vaccines relies on clinic workers looking at basic thermometer readings and recording them with pen and paper. As this is labor intensive, it generally happens infrequently in the distribution chain, if at all, leaving many points of potential failure.
To solve this challenge, Nexleaf Analytics developed ColdTrace X, a remote temperature logging system, in close collaboration with VVDN Technologies as their engineering and manufacturing partner. This innovative wireless solution provides real-time monitoring of storage conditions at different stages of the vaccine cold chain to protect the potency of these life-saving vaccines.
Nexleaf is a non-profit organization whose mission is to work with countries to ensure they have the data needed to build lasting solutions that improve people's health. Nexleaf provides the technology, expertise, and data to Ministries of Health and international aid organizations in twenty-seven countries to monitor their cold chains.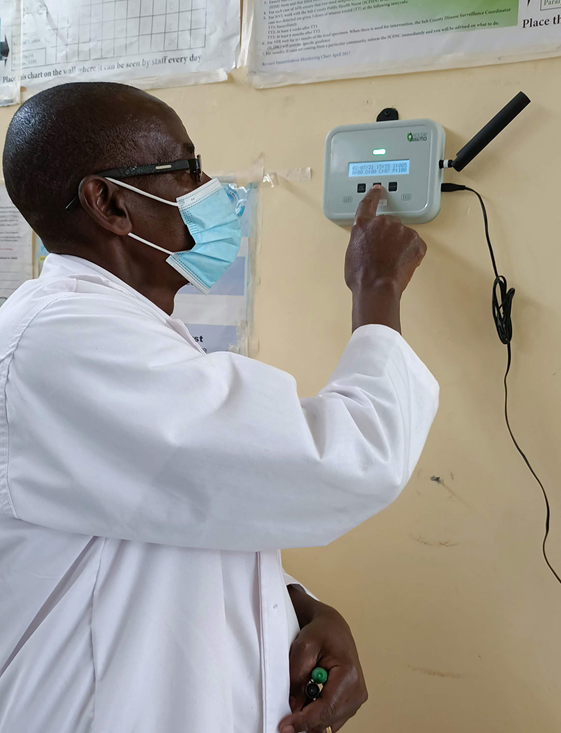 How ColdTrace X works
ColdTrace X uses temperature sensor nodes, Bluetooth and cellular technology to continuously monitor temperatures inside vaccine refrigerators and cold rooms. The sensor nodes communicate with a base station, which acts as a gateway to collect critical temperature data to provide customizable analytics, report-generating tools, and SMS alerts when temperatures exceed the required range. The base station offers battery life that lasts up to seven days, ensuring continuous operation in the event of a connectivity or power disruption and the ability to store data for several months.
The complete system is designed for vaccine refrigerators and cold room monitoring in rural clinics and health facilities to empower health workers, inform ministries of health, and improve overall cold chain performance.
The image above shows a door sensor installation.
In the next image, we see the base station that collects data from the sensors to alert clinic workers with instant fault information for technicians to act on. It also transmits details to a central service for analytical review.
The ColdTrace X Project
The most critical element of the project for VVDN was to ensure the optimization of the power consumption and accuracy of the temperature sensors to provide the correct alerts.
Developers and R&D engineers at VVDN carefully selected each small component, in particular considering the battery backup requirement. The mechanical design of the product was given strict consideration as it had to achieve a temperature accuracy of +-0.5C and response time as per T90 20 minutes maximum in accordance with EN12830:1999 and IP67 rating of the product. The solution complies with all the certifications, including CE marking, Wireless Planning and Coordination (WPC) and the WHO Performance, Quality, and Safety (PQS) for use in immunization programs. It took almost a year to develop the complete solution, including design, hardware, and software, and to ensure it was ready for mass production.
The Technology Behind the Success of ColdTrace X
The ColdTrace X system utilizes the Quectel BG95-M3 multi-mode LPWA module, based on the cutting-edge Qualcomm 9205 LTE modem, to provide reliable optimized connectivity. This technology helped to provide the seamless connectivity needed to send all the critical data over the cloud uninterrupted for further analytics and decision making.
The underlying Qualcomm Technologies communication and power management solutions in the module was fundamental in meeting the major requirements for the solution's success:
LTE CATm1 with global band support helped increase the solution's reach in more countries.
NB-IoT with 2G fallback extended usage considerably into the rural areas where connectivity is challenging.
Quectel's BG95-M3 module's long battery life, supported the need to power the device for extended periods.
This was the second version of the product. The earlier solution was based on wired temperature sensors. It worked well, but wired sensors introduced installation constraints and wire length limitations. With the technological advancements provided by Qualcomm Technologies, they successfully upgraded to a wireless sensor-based solution.
Future technology upgrades, such as adding 5G connectivity, will further enhance ColdTrace X features and provide health workers with even more benefits in terms of speed and latency.
Qualcomm 9205 LTE Modem is a product of Qualcomm Technologies, Inc. and/or its subsidiaries.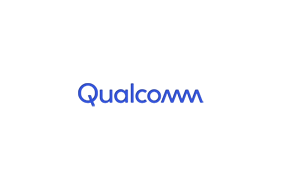 Qualcomm Inc.