Published 09-13-22
Submitted by ACCP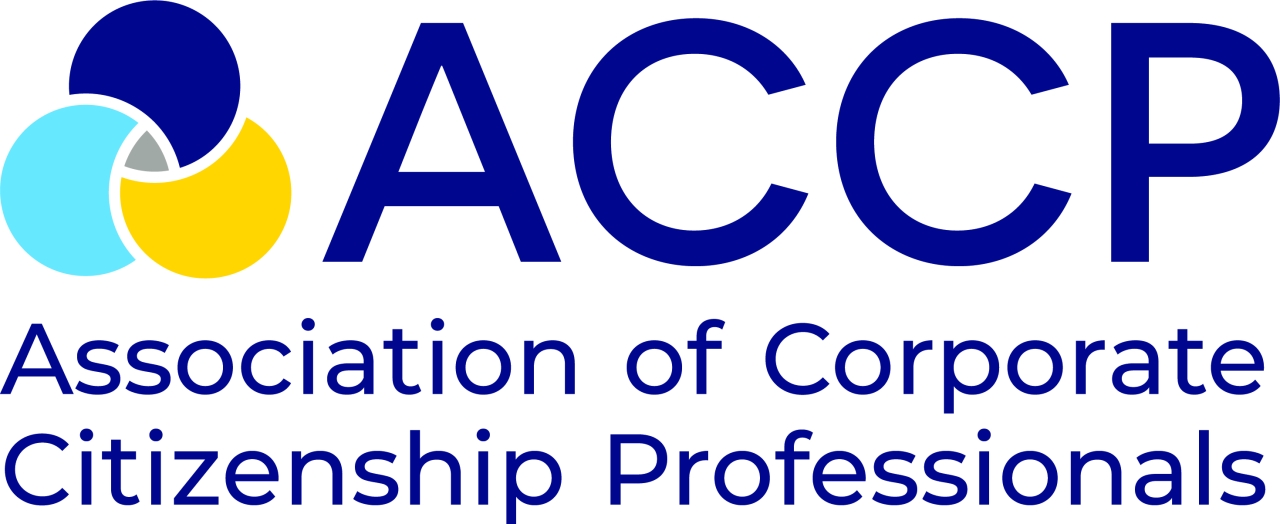 September 13, 2022 /CSRwire/ - Today the Association of Corporate Citizenship Professionals (ACCP) announced the winners of their annual Purpose Awards for exceptional leaders in corporate social responsibility (CSR). The awards, presented in partnership with Rocket Social Impact, recognize CSR professionals making a significant social impact within their companies and communities.
This year's winners were
Marty Rodgers, Accenture, Champion for Change
Brandee McHale, Citi, Trailblazer
Erandhi Mendis, Kyndryl, Rising Star
Gilead Sciences, Corporate Social Impact Team of the Year
"At ACCP, we strive to advance the field of corporate social impact," said ACCP President and CEO Carolyn Berkowitz, "and the recipients of this year's Purpose Awards exemplify excellence in their profession. At a time when social impact and purpose are top of mind for employees, customers, and investors, ACCP is excited to recognize these professionals who are leveraging innovation, leadership, and collaboration to catalyze change."
"Rocket Social Impact believes it's critical to recognize the corporate social responsibility field and the impact their inspirational work has on corporations, their employees, and the communities around them," said Rich Maiore, President of Rocket Social Impact. "The contributions of these winners are examples of what's truly possible when business combines with social consciousness to make an impact."
The Corporate Social Impact Team of the Year Award is new to the list of honors this year. This award recognizes a team of CSR and/or Environmental, Social, & Governance (ESG) practitioners whose collaborative and innovative approach to a project or program generated significant business results for the company and/ or social impact in the community.
The Champion for Change Award recognizes a senior executive who provides leadership that advances social and business impact throughout our world. The Trailblazer Award goes to a senior practitioner whose leadership, strategy, and partnerships have demonstrated significant business and societal impacts.
Finally, the Rising Star Award is given to an emerging professional in corporate citizenship whose work creates meaningful impact inside and outside the company, often requiring influence well beyond the level of their position
This year's Purpose Award winners were chosen by separate committees of judges, comprised of past Purpose Award recipients and current CSR industry leaders.
The Association of Corporate Citizenship Professionals (ACCP) is the preeminent membership organization advancing the practice of corporate social impact. ACCP increases the effectiveness of CSR & ESG professionals and their companies by sharing knowledge, fostering solutions, and cultivating inclusive and supportive peer communities. ACCP amplifies the voices of its practitioner network to elevate strategies that work, provide innovative solutions, and expand impact. www.accp.org
Rocket Social Impact is a leading CSR & ESG consultancy, advising established and emerging companies on their social impact strategy, implementation, and communication. Go further, faster. www.rocketsocialimpact.com
Media Contact
Dana Frazeur
dana@accp.org
(854) 529-1511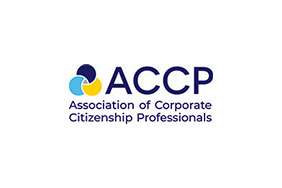 ACCP
ACCP
The Association of Corporate Citizenship Professionals (ACCP) is the nation's leading independent organization providing services and support for corporate contributions, community relations, and employee volunteer managers.
ACCP is a nonprofit advocacy and continuing education organization that helps corporations identify and adopt best practices and provides training for contributions professionals in the contributions, community relations, and volunteerism fields.
More from ACCP