Published 09-09-22
Submitted by International WELL Building Institute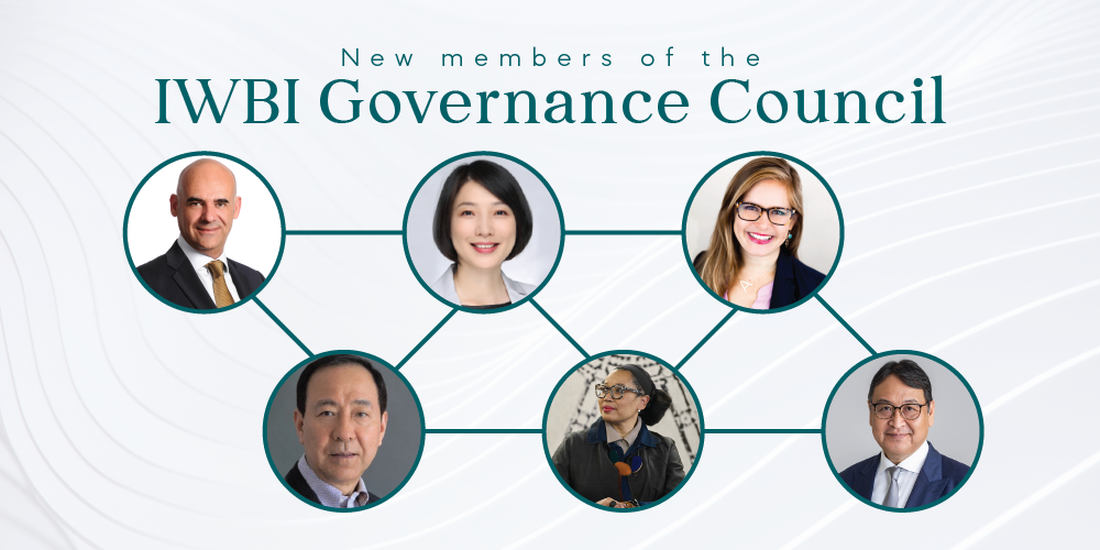 A distinguished group of global thought leaders, the IWBI Governance Council formed in 2020 to serve a dual purpose of upholding the integrity of our certification and rating frameworks, and accelerating the broader movement of driving the adoption of WELL.
Since its founding, the Governance Council has made historical and significant contributions to IWBI, including its vote in July 2020 to graduate WELL v2 out of pilot in the midst of the pandemic and most recently, the ratification of the WELL Performance Rating, launched in April 2022.
With this new class, we hope to continue to advance our mission of creating people-first places, with strategic advice from such an accomplished group of professionals and practitioners from across the world.
Members were asked to respond to one of the following questions:
How do you prioritize well-being?
What's your favorite place—to work, relax, stay—and why?
What is the most pressing issue regarding organizational operations today?
Cheryl Durst
Executive Vice President/CEO, International Interior Design Association
As the Executive Vice President and Chief Executive Officer of the International Interior Design Association (IIDA), Cheryl is committed to achieving broad recognition for the value of design and its significant role in society through both functionality and engagement in everyday work spaces and the built environment.
What is the most pressing issue regarding organizational operations today?
"I believe the most pressing issue facing organizations today is how best to provide a clear sense of purpose, direction and reason "to be" for employees. In both turbulent and unsettled times, and in times that are whatever "normal" means, we crave clarity, coherency and community–in our work, in our day-to-day lives and in the places we inhabit. A sense of meaning, purpose and perspective, (knowing how we "fit in," or even more importantly "if" we fit in) is necessary and essential to emotional health and well-being."
Yasushi Kinoshita
Representative Member, Eminence Partners G.K.. Co-chairperson, Green Building Japan (GBJ)
Yasushi Kinoshita has a background in real estate investment and worked for international investment management firms and Japanese commercial banks, as well as invested over $10 billion in real estate-related ventures. As co-chair of GBJ, he is an active advocate of Environmental, Social and Governance (ESG) investment in real estate, delivering seminars and lectures on the topic.
What's your favorite place—to work, relax, stay—and why?
"My favorite place is my neighborhood, Koishikawa, Tokyo. Due to work-from-home since the COVID-19 outbreak, I have spent more time at home and enjoyed rediscovering my walkable and leafy neighborhood during my work breaks, while located in central Tokyo. Spending longer time with my family in my beloved neighborhood gives me peace of mind in the time of VUCA–volatility, uncertainty, complexity and ambiguity."
Alessandro Miani
President of the Italian Society of Environmental Medicine (SIMA), Professor of Environmental Prevention, University of Milan
Working in the Department of Environmental Science and Policy at the University of Milan, Professor Alessandro Miani is President of nonprofit Italian Society of Environmental Medicine (SIMA) in Milan, which advises on public health measures concerning the major environment-related threats to human health. He is the author of seven books and more than 150 research papers, several related to the impact of air quality on human health and airborne transmission of infectious diseases.
What's your favorite place—to work, relax, stay—and why?
"I live in Milan, Italy, spending a lot of time traveling for business, but when I can work from my city, I take advantage of the green, public spaces available for open-air work. Managing emails, phone and video calls in a park gives me the opportunity to reflect on what I care about. Blue and green spaces in urban parks allow me to alternate between work and relaxation, maximizing my productivity and inspiring me–especially when I'm working on papers or preparing meetings."
Alison Omens
Chief Strategy Officer, JUST Capital
As Chief Strategy Officer for research firm JUST Capital, the leading platform for measuring and improving corporate performance in the stakeholder economy, Alison's work includes overseeing programs, revenue, partnerships, development, and strategic engagement with companies, investors, foundations, and nonprofits. She has orchestrated program collaborations with BlackRock, the Aspen Institute, Harvard Business School, and others.
How do you prioritize well-being?
"I think of well-being as significantly shaped by Maslow's hierarchy of needs. Well-being has to start with the fundamentals: Do I have enough to take care of myself and my family? Do I have a home, reliable transportation and childcare? Am I treated equitably? Without those, the stress of addressing those questions is challenging to overcome. With those fundamentals, then we can start about well-being in a more holistic way - do I find meaning and inspiration in my job or role? Do I have a community and family that prioritizes my well-being? Do I feel respected in my professional and personal life? Ultimately, I associate well-being with having dignity at work, at home and in my community."
Dr. Yao Wang
Director General, International Institute of Green Finance, Deputy Secretary General of Green Finance Committee of China Society for Finance and Banking
Wang Yao serves as a research fellow at the University of Cambridge Institute for Sustainability Leadership (CISL) and Advisor to the Sustainable Finance Programme at the University of Oxford Smith School of Enterprise and the Environment and the Consultant of the Luxembourg Green Exchange. She was also appointed the Chief Technical Advisor for BIOFIN China and previously served as the Chief Advisor of Research and Promotion on the UN Sustainable Develop Goals (SDGs) Impact Financing for UN Development Programme China.
How do you prioritize well-being?
"For individuals, happiness is the freedom and simplicity of the heart; for the collective, happiness is to work together and achieve the mission; for the country, happiness is prosperity and sustainable development."
Dr. Yu Wang, MD, PhD
Chairman, Chinese Foundation for Hepatitis Prevention and Control, Former Director General, Chinese Center for Disease Control and Prevention
Dr. Wang is the Chairman of Chinese Foundation for Hepatitis Prevention and Control, the Former Director General of Chinese Center for Disease Control and Prevention and Co-Chair of Well Living Lab China. He graduated from Peking Medical University. He, and received both his M.D. from Peking Medical University and Ph.D. from Jichi Medical School, Japan. Dr. Wang was Director General of the Chinese Center for Disease Control and Prevention from 2004 to 2017.
How do you prioritize well-being?
"What I admire is the connotation and logic of "a sound mind resides in a sound body." In pursuit of happiness, all human endeavors are in perfecting their environment, including life, work and social interactions."
Standing members of the Governance Council include:
Dr. Richard Carmona, M.D., MPH, FACS
17th Surgeon General of the United States
Rachel Hodgdon
President and CEO, IWBI
Stephen Huddart
Former President & CEO, The J.W. McConnell Family Foundation
Mona Naqvi
Global Head of ESG Capital Markets Strategy
Avi Rajagopal
Editor-in-Chief, Metropolis Magazine
Nancy Roman
President and CEO, Partnership for a Healthier America
Davina Rooney
CEO, Green Building Council of Australia
Raymond Yau, Ph.D, MBA, BSc
General Manager, Technical Services & Sustainable Development, Swire Properties
View original content here.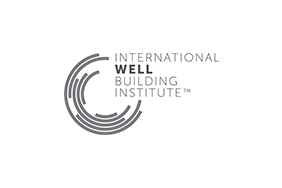 International WELL Building Institute
International WELL Building Institute
The International WELL Building Institute™ (IWBI™) is a public benefit corporation whose mission is to improve human health and well-being through the built environment. IWBI administers the WELL Building Standard™ (WELL) – a performance-based system for measuring, certifying, and monitoring features of buildings that impact the health and well-being of the people who live, work, and learn in them. IWBI was established pursuant to a Clinton Global Initiative commitment to improve the way people live by developing spaces that enhance occupant health and quality of life by sharing the WELL Building Standard globally. www.wellcertified.com
More from International WELL Building Institute