Published 09-01-22
Submitted by Qualcomm Inc.
As featured in Qualcomm's 2021 Corporate Responsibility Report
At Qualcomm, we believe that bringing talent and diversity together is key to unleashing creativity, innovation and breakthrough technologies. As part of our efforts to grow the innovation economy, we're collaborating with organizations like VentureWell to create a pipeline of diverse inventors and patent holders.
VentureWell is a 25-year-old nonprofit organization that helps cultivate the entrepreneurial skills and creativity of university students who are passionate about solving the world's biggest challenges. In 2021, Qualcomm proudly supported the VentureWell E-Team program, which supports diverse student teams from across the nation who are aiming to bring their innovations out of the lab and into the market. This three-stage program provides training to E-Team participants that explores essential topics such as business model development and validation, customer discovery and intellectual property. Throughout the program, students learn what it takes to launch and scale a venture from VentureWell's experienced program team. Additionally, students have access to expert mentors, like Qualcomm employees, guest speakers and thought leaders in social impact entrepreneurship and technology innovation.
With Qualcomm's support of the E-Team program, VentureWell was able to train 190 diverse early-stage innovators from across the U.S. During this time, we also collaborated on efforts to advance diversity, equity and inclusion. For example, the VentureWell team updated program pre-work to establish individual and team values, and enhanced focus on individual reflection to create safe and more inclusive virtual spaces. We also participated in a community discussion focused on addressing underrepresentation of diverse innovators in the patent system.
As we move into 2022, we look forward to expanding our collaboration to focus on supporting individuals from underrepresented groups, identifying and deepening strategies to advance equity and inclusion within the program, and collaborating on efforts that highlight the importance of alleviating barriers and broadening access to innovation.
Learn more in Qualcomm's 2021 Corporate Responsibility Report
Learn about Kathering Jin, VentureWell E-Team recipient and an inventor, at www.milliongirlsmoonshot.org/inspiring-inventors.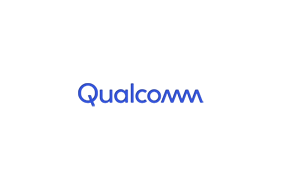 Qualcomm Inc.