Published 08-23-22
Submitted by Tata Consultancy Services (TCS)
Do you have school-aged kids at home and want to challenge them with a project that combines technology AND social impact? Every month, goIT – part of TCS' Corporate Social responsibility team – develops a new opportunity each month for students to ideate digital innovations based on the United Nations Sustainable Development Goals (SDGs). Students from across North America think of creative, tech-based solutions to solve different problems related to a specified SDG. The students are guided by influential organizations who are on the ground doing and supporting the given cause for the month. 
For the August Monthly Challenge, TCS has partnered with NEOM and the Saudi Sustainability Club to challenge students to create a digital innovation that supports more inclusive, safe, and resilient living conditions. NEOM is an initiative to create a city of the future in Saudi Arabia supported entirely by renewable and affordable energy, zero-waste water systems, and many more zero-carbon footprint innovations.
Here are the steps: 
Identify a need related to SDG #11
Think of a tech-based solution that could fill this need
Design a prototype, either on paper or online 
Create a 3-minute pitch video presenting your innovation 
Submit your video through this website by August 31st
At the end of the monthly challenge, a panel of judges from TCS will review each pitch and showcase some of the most exciting, inventive, and hopeful new ideas on this website. We can't wait to see these innovative solutions! Questions? Contact adam.hartley@tcs.com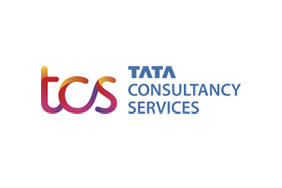 Tata Consultancy Services (TCS)
Tata Consultancy Services (TCS)
Tata Consultancy Services is an IT services, consulting and business solutions organization that has been partnering with many of the world's largest businesses in their transformation journeys for over 55 years. Its consulting-led, cognitive powered, portfolio of business, technology and engineering services and solutions is delivered through its unique Location Independent Agile™ delivery model, recognized as a benchmark of excellence in software development.
A part of the Tata group, India's largest multinational business group, TCS has over 614,000 of the world's best-trained consultants in 55 countries. The company generated consolidated revenues of US $27.9 billion in the fiscal year ended March 31, 2023, and is listed on the BSE and the NSE in India. TCS' proactive stance on climate change and award-winning work with communities across the world have earned it a place in leading sustainability indices such as the MSCI Global Sustainability Index and the FTSE4Good Emerging Index. For more information, visit www.tcs.com.
More from Tata Consultancy Services (TCS)