Published 08-23-22
Submitted by Qualcomm Inc.
What do all of these women have in common: Grace Hopper, Susie Armstrong, Marie Curie, Shirley Jackson and Hedy Lemarr. They are some of the most prolific inventors of our time. Whose inventions include computer programming, web surfing on a mobile phone, radioactivity, modern day telecommunications, and frequency hopping.
Yet, when we think of an inventor, these women may not be the first that come to mind. In fact, less than 13% of the world's patent holders are women.1 In the United States, while the number of female patent holders, among new inventors, increased from 16.6% in 2016 to 17.3% in 2019, the number remains alarmingly low.2
Bottom line: We are missing out on life changing innovations by not having more female inventors.
As we get ready to go back to school, Million Girls Moonshot's collaborator Qualcomm Incorporated, gives us an important glance into the world of invention to inspire and keep us curious. In collaboration with the Moonshot, Lyda Hill Philanthropies' IF/THEN Collection and the National Girls Collaborative Project, Qualcomm, the world's leading wireless technology innovator, shows us all what is possible when we give more girls the opportunity to invent and inspire.
In this new collection of videos, meet three female inventors sharing their stories of inspiration and triumph. These are the perfect tools to show young people what is possible as they gear up for another year of learning - both in and out of the classroom.
Lola Awoniyi-Oteri, an Engineer, Principal/Manager in wireless R&D at Qualcomm Technologies tells us the impact her parents had on her career trajectory and urge to solve big problems.
"My mom taught me to make a difference. Whatever you do, do it to make a difference. Do it to impact people positively and really help change the world if you can. And my dad gave me the tools. Engineering is one tool; one way where you can make that difference," says Lola, whose father was an electrical engineer and her mother was a preacher. She credits them with leading her to her career path.
In this series, we also meet Avanti Ramraj, a student and aspiring STEM professional who discovered her passion for innovation by participating in an after school robotics program called FIRST. In her journey, Avanti shares that "STEM is a part of every single aspect of life, which means STEM is a place for everyone." An important message, as social and cultural barriers continue to exclude women from achieving more as inventors.
Lastly, we meet Katherine Jin, co-founder of an infection prevention company and inventor of a groundbreaking cleaning solution. Katherine's passion was fostered through her participation in a think tank program called VentureWell, whose mission is to cultivate a pipeline of inventors, innovators, and entrepreneurs driven to solve the world's biggest challenges. "Growing up I never, ever could have imagined I would be an inventor. My 13-year old self probably would have been so happy to hear about this," says Katherine, with a giant smile of excitement.
Katherine gives us three essential tips on how to move from a science student to an inventor.
Start with the problem - not the solution. The best inventions solve a problem.
Always be in contact with your end users. Get honest, regular feedback from people that will use your invention.
Write down everything! Your ideas, everything you try - write it down.
Million Girls Moonshot and Qualcomm both understand that inventors are barrier breakers. They are today's problem solvers and leaders in innovation. Together we are reimagining who can invent.
"Anybody can be an inventor. If you just stay curious enough to pursue it. Pursue that curiosity. Explore it more and see what new things you can learn. And whatever new thing you learn, share it with others and use it to solve a problem." - Lola Awoniyi-Oteri
Learn more about Avanti, Katherine, and Lola at www.milliongirlsmoonshot.org/inspiring-inventors
---
1 Gender profiles in worldwide patenting: An analysis of female inventorship (2019 edition). https://www.gov.uk/government/publications/gender-profiles-in-worldwide-patenting-an-analysis-of-female-inventorship-2019-edition
2 USPTO releases updated study on participation of women in the U.S. innovation economy. (July 21, 2020). https://www.uspto.gov/about-us/news-updates/uspto-releases-updated-study-participation-women-us-innovation-economy-0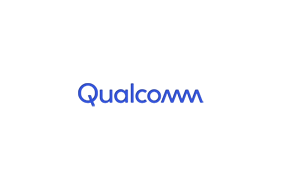 Qualcomm Inc.