Published 08-19-22
Submitted by Northern Trust Corporation
Originally published in Northern Trust's 2021 Sustainability Report
To Our Stakeholders:
For many years, organizations and individuals have increasingly used the term "sustainability," each with their own notion of what it means. At Northern Trust, we believe building a sustainable world means striving to meet the needs of the current generation while also ensuring the ability of subsequent generations to follow suit.
Those needs, of course, are manifold. As we fulfill our mission to be our clients' most trusted financial partner, we look at our impact on the environment, as well as the long-term well-being of our employees, clients, shareholders and the communities in which we live and work. In essence, sustainability refers to taking a view of a company's long-term value proposition and its impact on the world from a people, planet and profit perspective.
With this expanded view in mind, we extend our principles-based legacy of client-centricity, deep expertise and commitment to integrity by incorporating environmental, social and governance considerations into how we operate as a business and as citizens in the broader global community.
We've evolved our Corporate Social Responsibility Report into a Sustainability Report to better reflect a more encompassing view of the work that lies ahead. In 2021, we made progress promoting and facilitating professional development and leadership programs, celebrating diversity, increasing volunteer efforts, improving our environmental reporting and setting emissions goals—all to improve the way we interact with, and improve the future for, all of our stakeholders.
During the year, we developed a Risk Climate Caucus and pledged to be net-zero carbon by 2050. We also looked beyond ourselves and extended that thinking to our clients, launching eight new exchange-traded funds that use the Northern Trust ESG Vector Score™ to assess climate risk.
The Environmental, Social and Governance (ESG) reporting services we offer gives clients a real-world view of ESG exposures to their portfolios by providing transparency into ESG-labeled products. This helps them better understand how they compare to the broader investment universe and how aligning their portfolios to their values may impact their risk factors and ability to meet financial goals. We also added Climate Focus to our ESG Insights—which is aligned to the Task Force on Climate-Related Financial Disclosures framework—to help clients monitor and disclose climate-risk exposures.
But what good does it do to preserve the environment if we don't help the people who inhabit it? After all, our company was built on an enduring commitment to service. In 2021, we provided approximately $236 million directly to underserved communities through community investments and charitable grants. We also continued our efforts internally to create a diverse and inclusive workplace where people of all backgrounds are respected and valued. Our diversity goals are embedded within executives' and senior leaders' performance expectations and are a part of their overall performance evaluation.
These refined priorities are designed to enhance our employees' experiences and support how our ESG initiatives further position Northern Trust for long-term profitable growth. With the global landscape changing so rapidly, we are adding new tactics to drive measurable outcomes that:
Advance Sustainability
Bolster Inclusion
Champion Social Impact
But it doesn't stop there. We've woven these ideas into all business practices, which includes the launch of Business Diversity360 in 2021, a program that helps us take a holistic look at our suppliers' diversity, going beyond ownership to examine the diversity of their workforces, boards and more.
While we've made meaningful progress, we will continue building on the momentum towards achieving our sustainability goals. No tactic is a panacea; sustainability is a long-term philosophy rather than a short-term agenda.
We invite you to read more about this progress in our 2021 Sustainability Report, and continue to follow our sustainability efforts on our website.
Kim Evans
Head of Corporate
Sustainability, Inclusion and Social Impact, Northern Trust
Mike O'Grady
Chairman and
Chief Executive Officer,
Northern Trust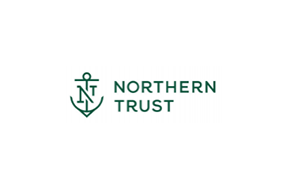 Northern Trust Corporation
Northern Trust Corporation
Northern Trust is a leading provider of asset servicing, fund administration, investment management, banking and fiduciary solutions for corporations, institutions, and affluent individuals worldwide.
Since 1889, when Northern Trust was founded in Chicago, we have aligned our efforts with our three guiding Principles That Endure: Service, Expertise, and Integrity. Together, they reflect the three cornerstones of business conduct which we strive to instil in our employees, whom we call partners, and to provide to our clients and the communities we serve worldwide.
More from Northern Trust Corporation